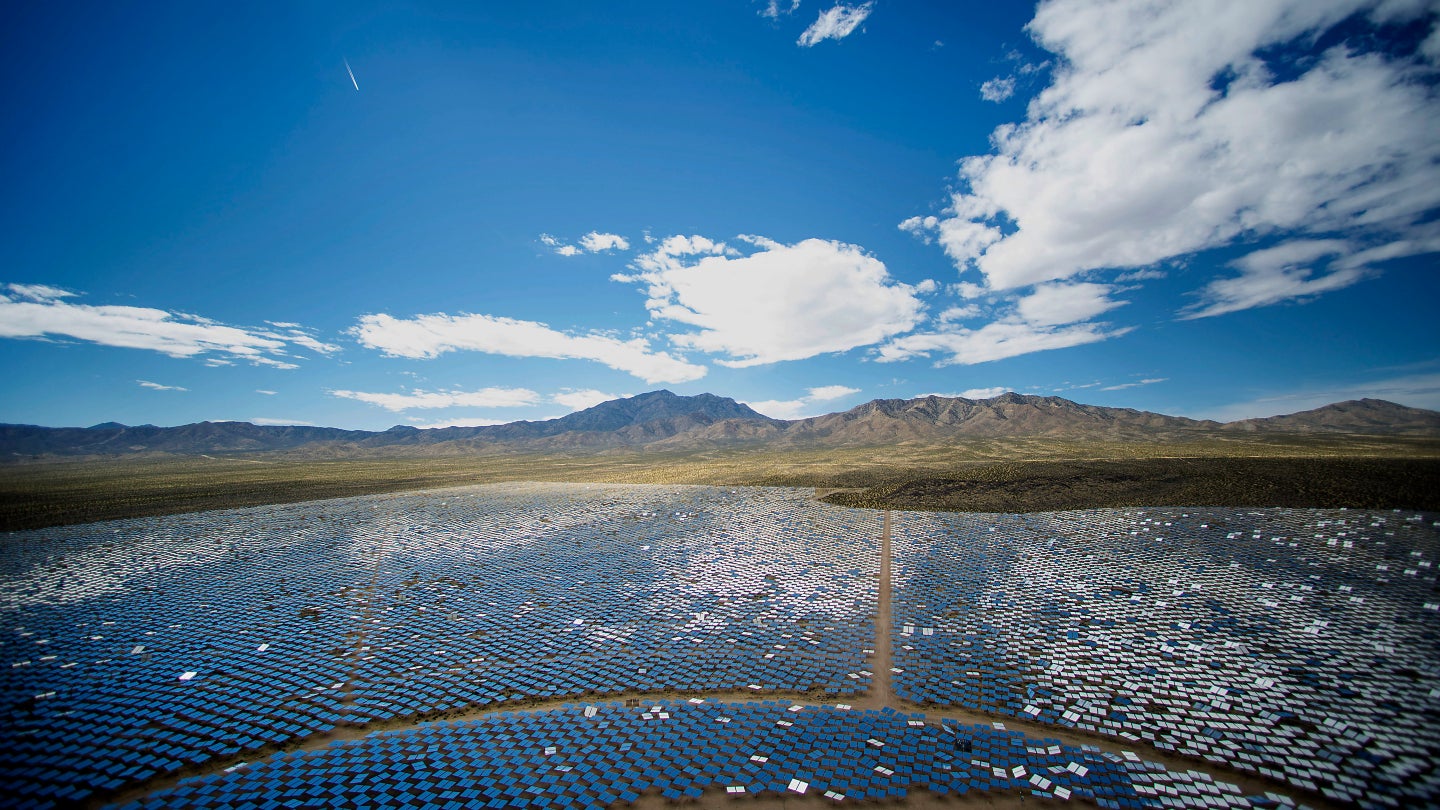 Clean energy operator Brookfield Renewable expects the demand for clean energy among tech giants to more than triple by 2030, driven by the dramatic growth of the artificial intelligence (AI) industry.
In an earnings call last week, company CEO Connor Teskey said: "We expect annual demand from large technology companies to accelerate meaningfully, increasing by more than three times by the mid-to-latter part of this decade on the back of growth in expected generative AI computing demand. These technology companies are already the largest corporate procurers of green power globally."
By way of context, Teskey added that this could see demand for renewable energy from just one such company match the current load of the UK.
In announcing at the start of this year that it had set a new record for the most renewable energy purchased by a single company, Amazon revealed that it is expecting to generate 56,881GWh of clean energy each year once its current projects are all brought online.
Brookfield characterizes itself as "one of the world's largest owners, operators and developers of renewable power." Through the $52bn portfolio of power assets it has manages and its 19GW of installed capacity, the company says it has "long-standing global relationships" with a number of large technology companies.
Indeed, for five of the biggest with major interests in AI – Amazon, Apple, Alphabet, Microsoft and Meta – company filings analytics by Power Technology's parent company GlobalData show that themes related to energy and renewables are among their most significant concerns, often more so than AI itself.
Technology giants seek renewable power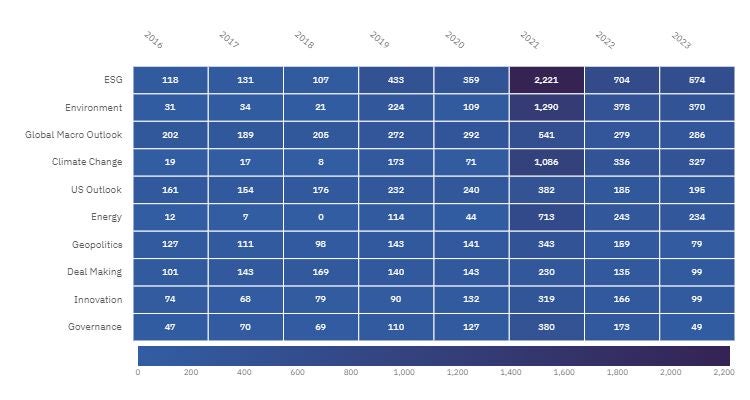 Through its e-commerce, cloud and tech areas of focus, Amazon variously harnesses AI to flag defective products before they ship, offer features for its Amazon Web Services clients and power its Alexa virtual assistant. In 2022, though, the top five themes identified by GlobalData as most mentioned in its company filings included environmental, social and governance (ESG) issues, the environment itself, climate change, and energy, while AI placed 20th. However, this contrast will seem more apparent when seen from the more AI-conscious world of 2023 and onwards.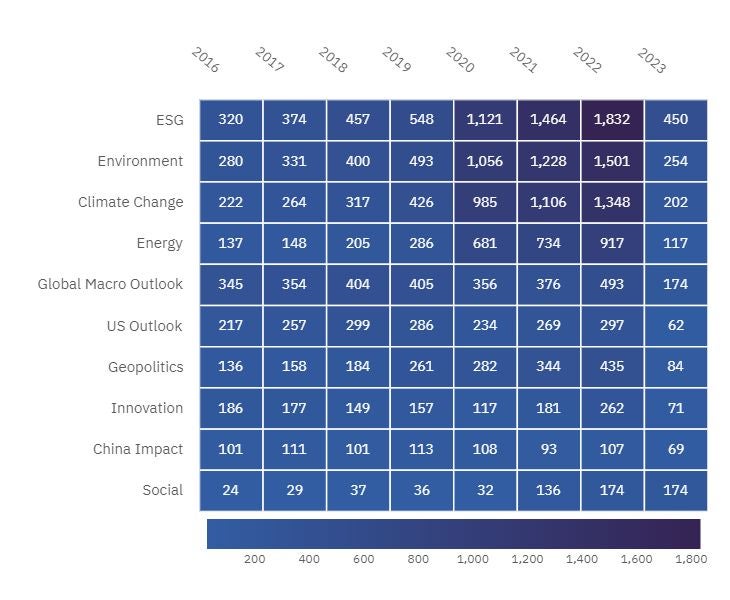 Of the five, Apple has seen the most marked and consistent shift in this direction, with ESG seen as its top concern in filings analysis between 2020 and 2022, followed by the environment, climate change and energy. The company has embedded AI features across its ecosystem, via the likes of its proprietary operating system, virtual assistant and augmented reality headset.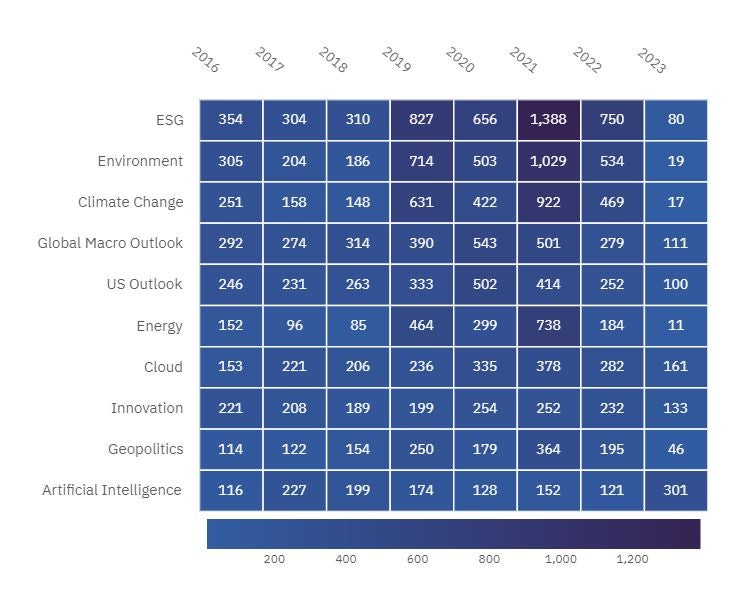 Google's parent company Alphabet ranks AI just outside of the top ten most mentioned themes within filings, placing 13th. The technology placed higher for software and devices manufacturer Microsoft, at 12th, and social media giant Meta, at 11th. These rankings indicate that it is a more prominent issue internally than at Amazon or Apple, but it still falls behind renewables-related issues at each.
In 2022, ESG, the environment and climate change made up the top three at Alphabet, which is using AI to improve search results across likes of Google and YouTube. Energy was the tenth most mentioned theme.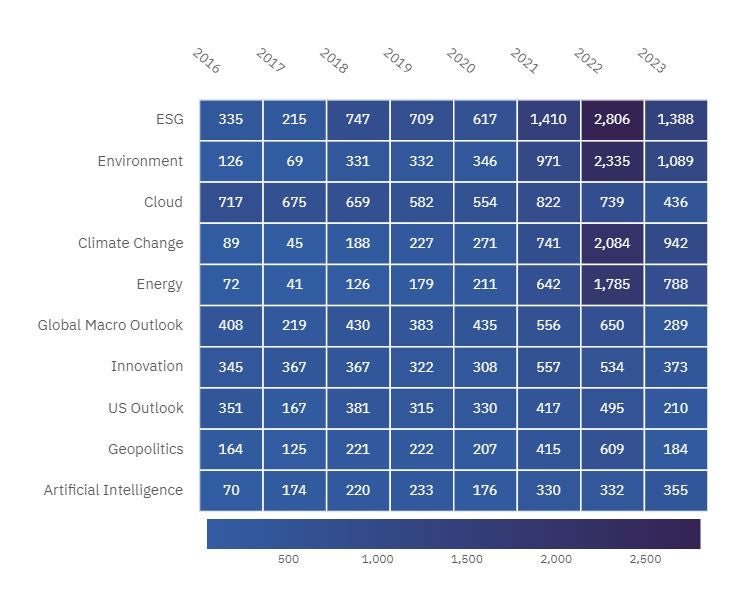 The same three sit at the top for Microsoft, with energy at fourth and cloud – part of its core business – at fifth. The company has built AI features into many of its most ubiquitous apps.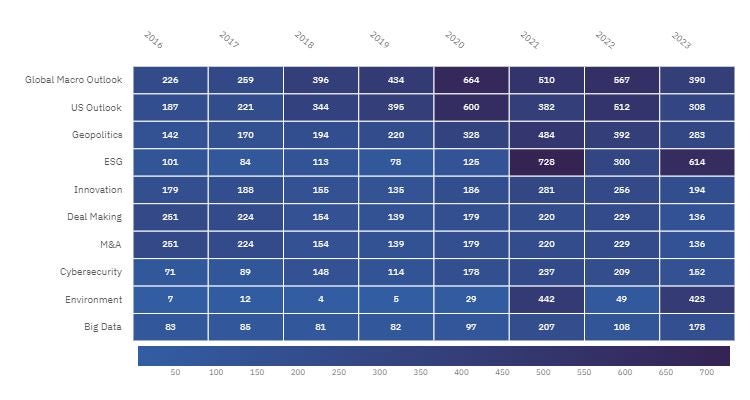 Mentions of ESG came in fifth, sitting above those of AI within filings for Meta in 2022. Other themes came significantly lower down, with the environment coming 20th, climate change 24th and energy 28th.