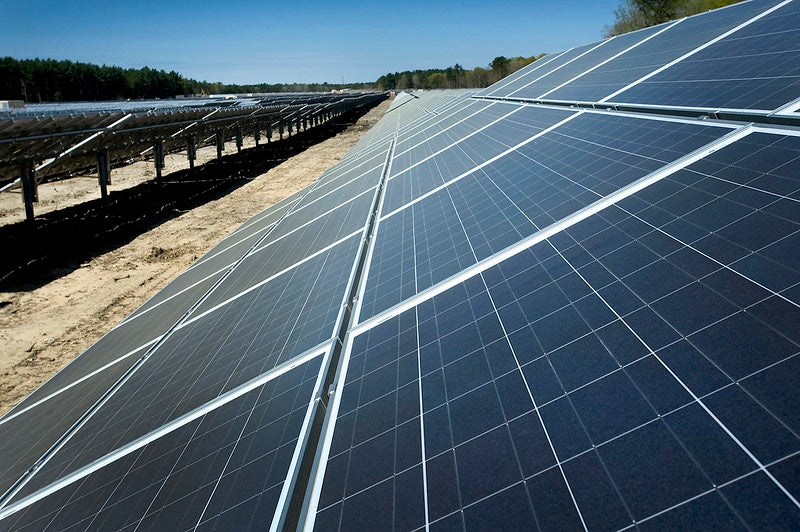 Geronimo Energy has signed a power purchase agreement (PPA) with Big Rivers Electric Corporation for a solar project located in Kentucky. The parties have not disclosed the financial terms of the deal.
Understanding the project
The Unbridled solar project is a 160MW solar farm situated in the Midcontinent Independent System Operator  (MISO) market.
Set to begin operations by the end of 2023, Unbridled is the largest solar project developed in Kentucky and is expected to offset 255,000 metric tonnes of CO2 annually.
The economic benefits derived from the wind farm amount to $9m for the first 20 years and include the creation of new jobs, a positive impact on tax revenue and the development of charitable funds which will help the local communities, including a $640,000 donation to local schools.
Big Rivers today also signed a deal with Pennsylvania-based clean energy developer Community Energy to develop 100MW of solar power in western Kentucky.
Under the terms of the deal, Big Rivers will buy 100% of the output generated from two solar farms developed by Community Energy in Kentucky's McCracken and Meade counties.
Executives respond to the deal
Big Rivers Electric Corporation CEO Bob Berry said: "Big Rivers is excited to add this renewable energy source to our portfolio for the sole benefit of our member-owners.
This is another example of our commitment to provide safe, reliable and sustainable energy to our members."
Geronimo Energy president David Reamer added: "Geronimo Energy has a long-term commitment to the state of Kentucky.
"We have established roots in the south-eastern region of the United States, and together with Big Rivers Electric Corporation, we are expanding upon this foundation to bring farmer-friendly and economically beneficial renewable energy to local and state-wide Kentucky communities and economies."
National grid distributed and renewable energy president Daniel Westerman commented: "This contract with Big Rivers Electric Corporation furthers National Grid's and Geronimo Energy's collective mission to reduce carbon emissions and accelerate a clean energy future.
"For community members and Big Rivers Electric Corporation, this project represents a significant step forward in combatting climate change and diversifying the local electric generator portfolio."
Company overview and share price
Geronimo Energy is a renewable energy company based in Minneapolis. Originally a subsidiary of multinational utility National Grid, Geronimo energy has developed 2,400MW of farmer-friendly wind and solar projects, either operational or under construction.
Geronimo, which has invested more than $4bn in energy infrastructure, was acquired by National Grid in July 2019 for $100m. The multinational company closed yesterday in the New York Stock Exchange (NYSE) at $57.10, slowly recovering after hitting $54.10 on 22 May – the lowest in a month.
Big Rivers Electric Corporation is an electric generation and transmission cooperative.
Owned by Kentucky-based Jackson Purchase Energy Corporation, Kenergy Corp and Meade County Rural Electric Cooperative Corporation, Big Rivers provides energy to 118,000 homes in 22 counties in western Kentucky.