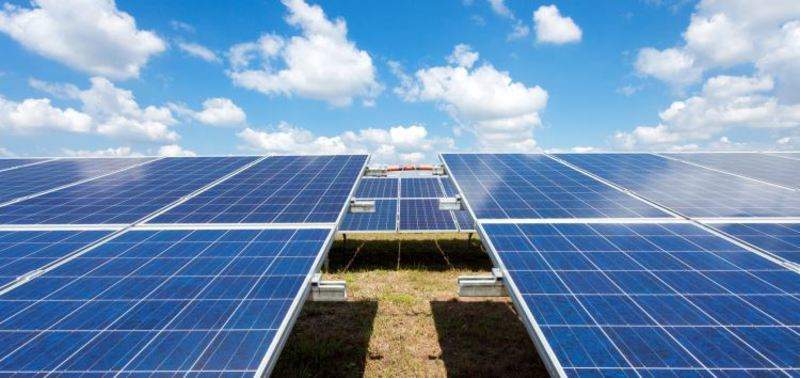 The European Bank for Reconstruction and Development (EBRD) agreed to provide a loan to Ukraine-based Kness Group for the construction of three solar plants in the Vinnitsa region.
The three projects will be developed under the Ukraine Sustainable Energy Lending Facility (USELF) and have a total production capacity of 33.9MW.
For construction, EBRD will provide a loan of up to €25.9m that includes a senior EBRD ten year loan of up to €18.5m, as well as a ten-year loan of up to €7.4m from the Clean Technology Fund (CTF).
---
Australia-based energy company AGL revealed plans to upgrade and maintain the coal-fired Bayswater power station with an investment of more than A$200m ($156m).
Located in Muswellbrook, New South Wales (NSW), the plant is being upgraded as part of AGL's NSW Generation Plan.
By upgrading the Bayswater power station, AGL intends to improve the capacity of the plant to generate enough energy to power nearly 100,000 homes and enhance electricity supply without increasing coal consumption.
---
Italian electricity company Enel began construction of the Diamond Vista windfarm in Marion and Dickinson Counties, Kansas, through its US-based renewable energy company Enel Green Power North America (EGPNA).
The Diamond Vista windfarm has attracted investments of almost $400m and has a production capacity of nearly 300MW.
Investment in the project is said to be part of Enel Group's current strategic plan.
---
Danish power company Ørsted started a conversion project at the Herning Power Station in order to improve the efficiency of the plant.
The kr200m ($33m) conversion project will minimise the consumption of wood chips and wood pellets by nearly 20% while maintaining the same supply of heating to the Danish municipalities including Herning, Ikast, and Sunds.
As part of the project, a new building will be constructed for installing a flue gas condensation plant, as well as other mechanical components to retrieve energy from the flue before it's discharged from the stack.
---
Russia's state atomic energy company Rosatom, India's Department of Atomic Energy and the Ministry of Science and Technology of the People's Republic of Bangladesh agreed to cooperate for implementation of the Rooppur Nuclear Power Plant (NPP) construction project in Bangladesh.
As part of the trilateral cooperation initiative, the officials have signed a memorandum of understanding (MoU).
Located on the bank of Padma River at the Rooppur settlement in Pabna district, the Rooppur NPP will feature two power units and will be equipped with Russian-designed Water-Water Energetic Reactors (WWER) with a capacity of 1,200MW each.
---
Saudi Arabian energy company ACWA Power officially opened the 445MW Greenfield Salalah 2 independent power producer (IPP) plant in Oman.
Built with an investment of $465m, the plant features four gas turbines, as well as four heat recovery steam generators and two steam turbines.
With a lifecycle of 30 years, the Greenfield plant was designed to provide additional power capacity to the existing plant in Raysut, which currently has a capacity of 273MW.
---
GE Renewable Energy installed its first Haliade 150-6MW offshore wind turbine in Germany at the 396MW Merkur Offshore Windfarm, located 35km north of Borkum Island in the North Sea.
Under the deal, GE has started to ship blades, towers, nacelles and other components required to commence installation of the first set of offshore wind turbines from Merkur's logistics hub in Eemshaven, Netherlands.
In June 2015, Merkur contracted GE Renewable Energy to supply its 66 GE Haliade 150-6MW offshore wind turbines.
---
Canadian Solar subsidiary Recurrent Energy completed the sale of its stake in three solar photovoltaic (PV) projects in southern California, US, to South Korean electric utility Korea Electric Power (KEPCO).
Both companies have not disclosed the financial details of the transaction, which marks KEPCO's largest investment in the US solar market.
According to the deal, KEPCO acquired a stake in Astoria (100MWac/131MWp), Astoria 2 (75MWac/100MWp) and Barren Ridge (60MWac/78MWp) PV projects.
---
The African Development Bank (AfDB) partnered with International Solar Alliance (ISA) in order to enhance solar energy in the country.
The new partnership is said to be part of AfDB's Light up and Power Africa initiative.
AfDB and ISA have agreed to provide technical assistance and knowledge transfer for the development and deployment of solar projects in African countries.
---
Finnish power engineering firm Wartsila completed the world's largest solar hybrid power plant in the West African country, Burkina Faso.
The company will also be responsible for delivering a sustainable supply of energy, used for operating the off-grid gold mine.
The construction contract for the 15MWp solar PV facility was awarded by the global renewable energy independent power producer Total Eren and African Energy Management Platform (AEMP).