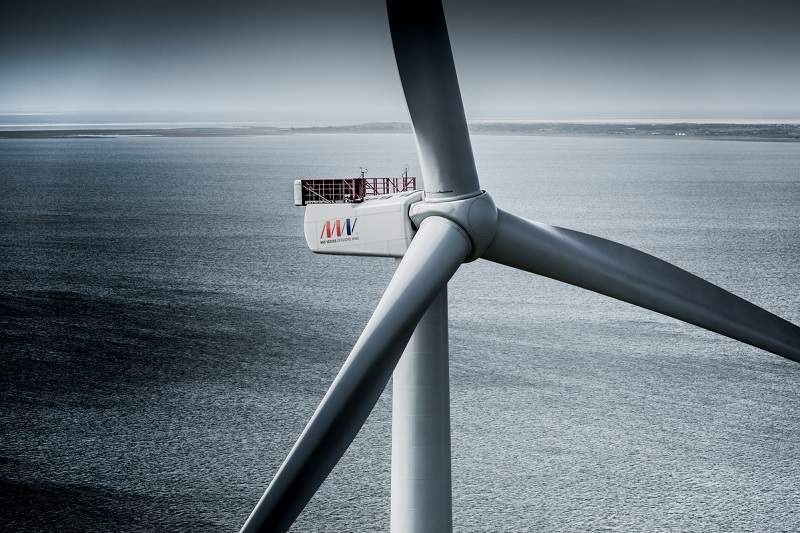 Moray Offshore Windfarm East (Moray East) signed a conditional agreement with MHI Vestas Offshore Wind for the delivery of wind turbine generators.
Under the agreement, MHI Vestas will supply and install 100 units of its V164-9.5MW turbines for Moray East.
Located 22km from the coast of Scotland, Moray East is a 950MW offshore wind project that can generate enough electricity sufficient to power 950,000 homes in the UK.
---
Global asset management company Capital Dynamics closed its latest Clean Energy and Infrastructure VII JV fund (CEI VII).
With a capital commitment of $1.2bn, the fund will be invested in utility-scale renewable generation assets across the US.
The primary equity participants in the fund were Dutch asset manager APG, the California State Teachers' Retirement System (CalSTRS) and an Abu Dhabi Investment Authority (ADIA) subsidiary.
---
Simec Zen Energy launched a $1bn 1GW dispatchable renewable energy programme in the Upper Spencer Gulf located in the state of South Australia.
The company is part of UK industrialist Sanjeev Gupta's global GFG Alliance, which is a London-based business with a revenue of more than $15bn and more than 14,000 staff.
As part of the programme, the company announced the details of its first project, the Cultana solar farm project.
---
Renewable energy company CWP Renewables unveiled plans to build a 600MW Parkesbourne solar and storage project within Goulburn Mulwaree Council, New South Wales (NSW), Australia.
As part of this initiative, CWP Renewables prepared an outline of the project and a preliminary environmental assessment, which will be submitted to the NSW Department of Planning and Environment.
---
Researchers at Manchester Metropolitan University in the UK announced plans to use screen-printed nanotechnology to try and create a new green power source from hydrogen.
It is hoped that the new energy form will provide remote communities with an affordable alternative to expensive diesel and petrol imports.
Led by electrochemical and nanotechnology professor Craig Banks, the team will screen print electrodes using graphene-like nanotechnology embedded in a fluid carbon-based printer ink. The electrodes can be printed in a variety of shapes, as well as on a mass production scale.
---
Brazilian renewable energy company Omega Geração (Omega) signed an agreement to acquire a 50% stake in Brazil's largest operating solar complex, Pirapora, for R$1.1bn ($283.03m).
Under the agreement, Omega will acquire a 30% stake from EDF Energies Nouvelles' subsidiary EDF EN do Brasil and the entire 20% from Canadian Solar UK Projects.
In October 2016, EDF acquired 80% of the project, which is located in Brazil's Minas Gerais state.
---
Danish power company Ørsted completed the acquisition of US onshore wind farm developer Lincoln Clean Energy (LCE) for a total of $580 million.
The move is in keeping with the power firm's attempts to shift away from fossil fuels and embrace renewable energy sources
Chief executive Henrik Poulsen said: "The purchase is consistent with our strategic priority to pursue growth opportunities in other green energy technologies outside of our core business of offshore wind."
---
UK-based Lloyds Banking Group decided to stop financing new coal-fired power stations or thermal coal mines.
The decision is part of the bank's commitment to support lower-carbon future and complements a £2bn Clean Growth Finance initiative, which was launched earlier this year.
Lloyd's new initiative aims to offer discounted lending to help businesses invest in reducing their environmental impact.
---
A group led by global investment company Temasek agreed to purchase preferred equity interests in Cypress Creek Renewables with an investment of $200m.
Through this investment, the group will be acquiring an aggregate 10% stake of the common stock in Cypress.
Headquartered in Singapore, Temasek owns a $235bn portfolio as of 31 March this year, with significant exposure to Singapore and the rest of Asia.
---
The Asian Development Bank (ADB) approved an assistance financial package of more than $357m to support the development of two power lines in Bangladesh.
The lines are being built as part of Southwest Transmission Grid Expansion Project, which supports the country's target to provide electricity for all by 2021.
Under the project, a 126km-long 230kV transmission line from Barisal to Faridpur and a 104km-long 400kV transmission line from Bogra to Rohanpur will be built.