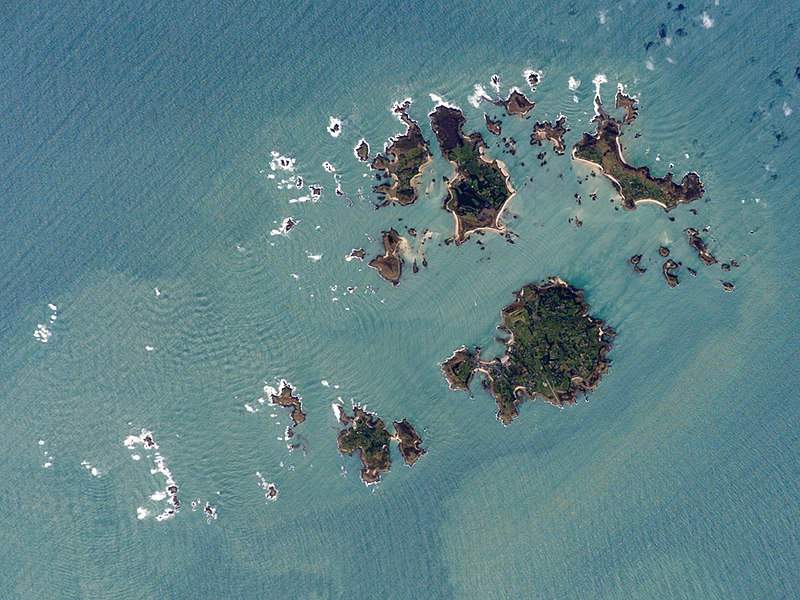 We Hate Problems What's the biggest problem you face in mining?
[contact-form-7 id="65770″ title="Miners Problems"]

Hitachi Europe's £10.8m Smart Islands project seeks to tackle fuel poverty, cut power bills by 40% and provide a smart city model that can be replicated around the world.

Solar panels, batteries, vehicle-to-grid technology and domestic smart heating are all due to be installed in homes across the Isles of Scilly, as part of the infrastructure scheme to help the community make a rapid transition to a low-carbon economy.

Here, Scarlett Evans speaks to Smart Islands project manager Johnathan Linfoot about the programme and the viability of scaling up the energy technology for large cities.

Scarlett Evans (SE): What are your hopes for the Smart Islands concept?

Johnathan Linfoot (JL): Moixa is working on just a small part of a much larger programme looking to create smart energy islands. We're working on the domestic side of the project, with a base aim of tackling fuel poverty and demonstrating fuel efficiency targets, which we're doing through the roll-out of various tech onto the islands.

There's also a more future-looking aim to build a flexibility market system, looking at how flexibility can be traded in a more standardised way and how aggregators can all play into a centralised market.

SE: What stage is the project at, and what's the next step?

JL:  We're currently deep into install. Scilly is, operationally, not the easiest place to work. Although the fact that it's contained makes it a nice site, transporting the tech to the island is very difficult. Saying that, we've now installed around half of the batteries and half of the pumps. We're hoping the EVs will be installed over the next month, and most of the work should be finished by mid-August. Following that, we've got a month and a half of bedding in, with it all going live in October-time, [then] a year of monitoring and testing.

SE: What technologies will the ten smart homes have and will you be extending the number?

JL: There are 97 properties in total, with ten smart homes. These have air source heat pumps, smart batteries and smart control. Each of these domestic technologies are seen in different combinations across the whole group of houses, though only a few have everything. This was decided by the suitability of the houses, as a lot of them are council properties and so there was a question of practicality.

SE: Can you explain how smart control works?

JL: It's a home optimisation service which allows for a more standardised way of approaching smart houses.

It manages the batteries, heat pumps and water heaters, essentially allowing these solar-enabled green devices to communicate with one another for the benefit of the homeowner, and uses AI to learn their patterns of consumption.

The system will look at the predicted load for the upcoming day, as well as the weather prediction so we know what the house is supposed to be doing and what the solar is supposed to be doing. From this, we can make an optimal plan for battery activity and this way minimise the cost of electricity to homeowners.

Essentially, the battery can do four things: remain idle, sit and charge, discharge, or be in balance mode. The control system operates which of these things the batteries should do.

SE: Are there any security concerns with AI systems that collect people's energy consumption habits?

JL: It's something we're very conscious of because people's user profiles are, of course, something that could potentially contain very sensitive information. We're very careful with our data mapping though, we treat it as a device rather than as a person, so if someone were to look at the system they would see we're optimising for a device's action rather than a customer's action. Additionally, when we do control work, we look at overall rather than individual systems.

Customer details are also kept in a completely different system and the only link is a pseudonymisation ID tag held in a secure part of the cloud. We only ever expose customer data to them, we don't show it to other people. The main thing is that we're only recording data to reduce costs for consumers, nothing more.

SE: Could the Islands of Scilly ever be 100% renewable?

JL:  Yes, I don't see why not. The island is certainly a good example of somewhere you could do that. The main problem is the potential visual impact of renewable sources, as the island's main industry is tourism, so anything that could disrupt the landscape can be a daunting prospect.

If you minimise the visual impact of what we're doing though, there certainly is potential. For example, the panels we're installing are all unobtrusive, low-profile, matt panels, so you don't have a jarring effect in a pretty seaside town.

SE: How likely is it that this smart energy system could be applied to larger, more populated cities?

JL: It's absolutely the aim. The Isles of Scilly are a nice testbed, a good proxy for the UK as a whole as it only has the one interconnect to the mainland, while the UK only has the one interconnect to the mainland in Europe. In both cases we need an energy system that can stand on its own two feet most of the time, so there's definitely transferrable learning there.

SE: Is there anything else we need to know about the Smart Islands project?

JL: I think I should just say that the exciting thing for Moixa is the development of a flexibility market within the project.

This model feels like how an energy system should work. It feels much more like an open and competitive structure rather than a bilateral agreement with a grid, and the learning we will have from managing small, distributed assets that play into a market like that is, I think, going to be quite important.