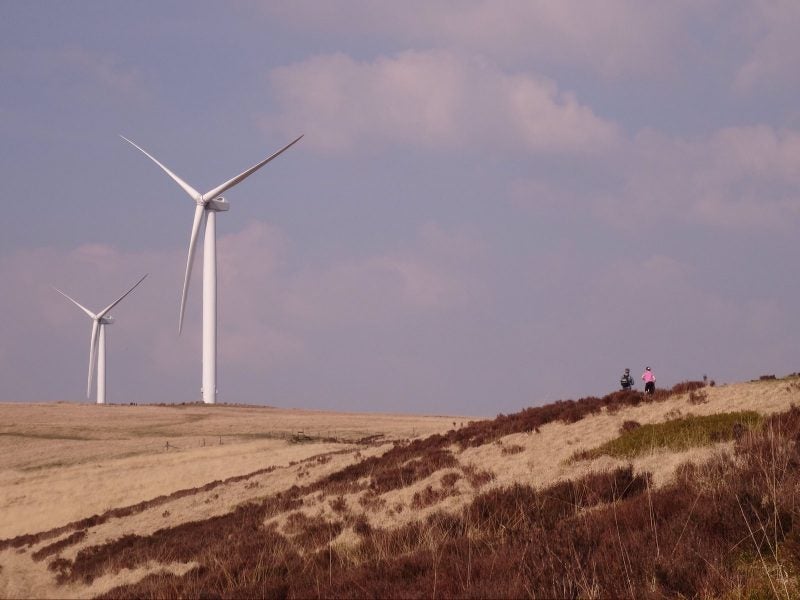 On paper, the future of renewable power in the UK looks bright, with clean energy responsible for a third of all UK power in 2018, and in May this year, the country ran without coal power for a week for the first time in over a century. The wind sector in particular has impressed, with RenewableUK reporting that the country's wind power has an operation capacity of over 20,000MW, and has contributed to an annual reduction in carbon dioxide emissions of close to 27 million tonnes.
However, political moves, such as a de facto ban on new onshore wind farms in 2015 that saw around 2,500 planned turbines not built , have cast doubts over the future of the country's onshore sector, and created disparity between the UK's ambitious targets to reach net zero emissions by 2050, and the reality of its onshore wind production.
One of the companies directly addressing this issue is Ripple Energy, which aims to construct new onshore wind farms and offer customers the opportunity to own a portion of the facilities. According to the government's Department for Business, Energy and Industrial Strategy, onshore wind is the cheapest form of renewable energy for UK customers , and Ripple aims to take advantage of this low cost to save people up to £175 a year, and inspire people to take an active interest in owning their own source of clean power as the world moves towards a more renewable-focused energy mix.
The co-ownership model
"For the first time ever, we're allowing household energy customers to own their own source of large-scale renewable generation," said Sarah Merrick, CEO and co-founder of Ripple. The model is simple; Ripple will fund and manage the construction of new onshore wind farms, and sell ownership of ten-watt blocks to consumers, who will then receive electricity directly from the farms. Customers will be able to buy a minimum of 50 blocks, accounting for close to half of the energy needs of a typical UK household, which stand at 1,200W according to Merrick. But considering the potential savings offered by the model, Ripple is optimistic customers will be interested in owning greater portions of the wind farms.
The company plans to launch its first wind farm later this year, which will consist of a single turbine with a production of 2.5MW, enough to supply around 1,800 typical homes. Ripple exceeded its crowdfunding goal of £750,004 earlier this year , securing £852,140 in financial backing from 1,083 investors, an early indication that the company's power solution could meet the demand of its large support base early on in its life.
How well do you
really

know your competitors?

Access the most comprehensive Company Profiles on the market, powered by GlobalData. Save hours of research. Gain competitive edge.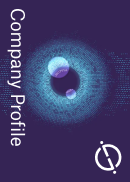 Company Profile – free sample
Thank you!
Your download email will arrive shortly
Not ready to buy yet? Download a free sample
We are confident about the unique quality of our Company Profiles. However, we want you to make the most beneficial decision for your business, so we offer a free sample that you can download by submitting the below form
By GlobalData
This ultimately simple model could enable customers to access significant financial savings, with Merrick saying that consumers will benefit from the "huge economies of scale" offered by co-owning a wind farm.
"Owning a tiny bit of a large-scale asset is a lot cheaper than owning 100% of a far more expensive asset," she said. "Historically, it's not been possible for people to own a bit of a coal station or a bit of a nuclear station or a gas station, [but] it's totally possible for people to own a bit of a wind farm or a large solar park."
Merrick also noted that the model will enable customers to stabilise their energy costs. As the wind farms are expected to have an operating life of 25 years, customers will receive a reliable source of power for more than two decades.
Inspiring cultural change
One of the most significant impacts of the model could extend beyond financial savings, however. Merrick is optimistic that the idea of co-ownership could lead to a cultural shift in attitudes towards renewables, by giving people a personal stake in clean energy generation, so it is no longer a distant, abstract idea.
"In [the] future you've got all your smart appliances, and it gives you a reason to want to allow those smart appliances to do the smart things they can do," said Merrick. "But once you've got that level and got that connection to a generation asset, there's a much more emotional connection with generation; it's not just about your consumption, you have that link to generation as well."
Merrick spoke about co-ownership and renewable-driven power becoming the 'new norm,' and is hopeful that projects such as Ripple's model could be the thin end of a wedge that leads to a more holistic integration of renewable technology in people's daily lives. She named switching to electric heating, installing heat pumps and owning electric vehicles as possible next steps for consumers who are introduced to renewable power through the co-ownership scheme.
Electric vehicles in particular remain a growing, but ultimately minor, part of the UK energy landscape. Figures from the Society of Motor Manufacturers and Traders reveal that there were just 500 electric cars registered per month in the first half of 2014, yet this had risen to 5,000 per month within four years. The 214,000 registered plug-in cars reported at the end of May 2019 are significant, but this is just 0.6% of the 31.5 million cars on UK roads estimated by the RAC Foundation, so there is hope that Ripple's model could contribute to this growth.
The model could also open up access to renewable energy to those traditionally excluded from green energy projects. Merrick drew a comparison to solar panels, which are an effective source of renewable energy in theory, but which are impossible to use for anyone who doesn't own their property, lives in an apartment without a roof or is in a part of the country where a lack of sunshine makes a panel unfeasible. By operating a centralised wind farm, from which power can be collected and sent to customers via the national grid, regardless of their geographic location or if they move homes, the model could see a much broader range of people involved in renewable energy.
Challenges, balance and the future of green energy
One of the challenges facing the model, however, has been ensuring a balance between the private energy firms supplying the power to the model, and the individual customers who expect significant financial savings. Merrick is keenly aware of this, and Ripple has made decisions such as limiting the number of companies involved to eight to ensure both sides are content with the model.
"We want it to be a differentiator for our suppliers, but we don't want it to be so common that it is no longer a differentiator," she said. "So it's about balancing wanting as many suppliers as possible to give our customers a really good choice of which supplier they want to go with, whilst also limiting the number [to ensure it remains a differentiator]."
Another key challenge has been ensuring the model proves popular with the general public, whose purchases will be a decisive factor in the company's financial sustainability. While the support of the eight energy companies and over one thousand investors suggests there is significant support from those with money and influence, it remains to be seen if the general public will take to the model so readily. Merrick noted that over 1,600 people have pre-registered as customers, and she is hopeful that this early indication of support will lead to concrete purchases.
"The pre-registered customers haven't paid their money yet, we need the community benefit society to be set up before we can do that," she said. "But we've been really pleased with the uptake and the number of people that have pre-registered so far, without any big marketing campaign."
The company also has ambitions to move into other forms of renewable energy, such as solar, hydro and offshore wind, but must first secure support for the new onshore wind facility, which is shaping up to be a test of public support for the co-ownership model. This support is vital for both the financial stability of Ripple, and in inspiring the kind of cultural changes Merrick hopes the model can achieve.
"Clean energy ownership being the backbone of a smart energy system for us is a really important point," she said. "It's about both of those: unlocking the benefits of smart technology, but also [giving] customers the confidence to switch to electric cars and electric heating, which is what really needs to happen."