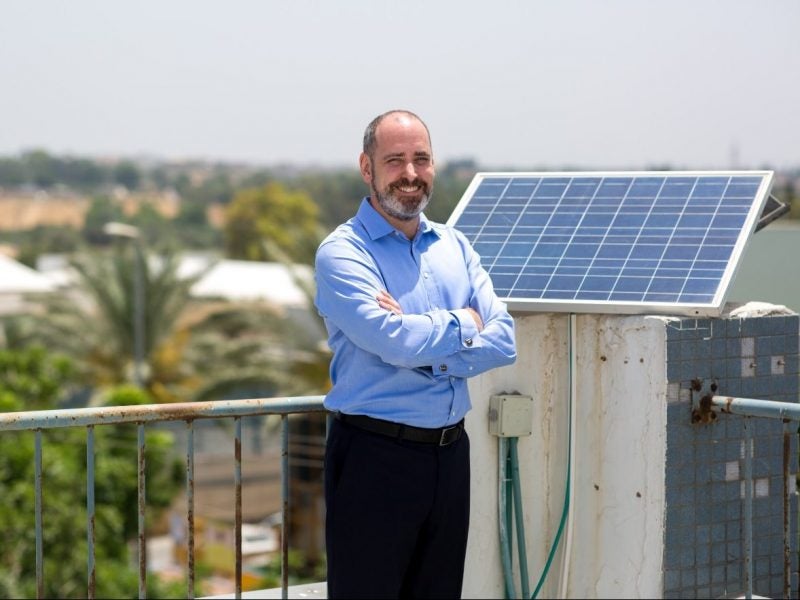 Nigeria is one of Africa's dominant countries, with the highest population and greatest GDP on the continent, according to the International Monetary Fund. Boasting the world's 31st-largest economy as of 2018, and over 2,600 hours of sunlight per year, Nigeria has the economic strength and environmental conditions to be a key player in renewable power sources such as solar.
There is also a pressing need for energy reform, with a 2015 government report noting that around 55% of the country's 190 million inhabitants have no access to grid-connected electricity, and even those with nominal access to centralised power are often affected by power cuts and outages. While Nigeria ought to have the economic muscle to overcome these issues, its energy sector is plagued by inefficiencies and malfunctions; the same government report found that the country has 12,522MW of installed capacity for power generation, but that only 3,879MW of this was actually in operation.
The figures are no more encouraging compared to other countries. South Africa, the second-largest economy in Africa, has a per capita energy consumption 31 times greater than Nigeria's, whose consumption was in the bottom 25 of the world in 2013. The government report concluded that the country would need to see an increase in electricity consumption of up to five times in order to keep pace with countries with similar GDP figures, such as South Africa.
With this in mind, the government has redoubled its efforts to improve its solar infrastructure. The state has launched a $75m grant to encourage off-grid solar projects, which will take advantage of the country's abundant sunlight, and sidestep the leaky grid infrastructure that has hindered energy consumption for so long.
Small-scale power and localised benefits
Lumos is one of the country's leading solar firms; based out of the Netherlands, the firm sells self-contained solar facilities which enable people to install a solar panel on their roof and pay a daily fee for the electricity it generates. The company has already fitted more than 100,000 of its systems in homes around Nigeria, and plans to increase its reach by ten times as part of the government funding.
"This new funding provides the country with a huge opportunity to leapfrog dependence on fossil fuels and move to renewable energies," said Lumos CEO Alastair Gordon, highlighting the potential for development in Nigeria. "The Rural Electrification Agency (REA) often works with the World Bank to deliver grants, similar to this one, to electrify rural and unserved communities.
"This year is exciting for Lumos because it's the first time that the company will be signed to the Output Based Fund."
The approach directly targets Nigeria's residential electricity issues, with access to energy a significant challenge for many. Gordon noted that "around 95 million Nigerians, out of a total population of 190 million, currently live without access to electricity," and Lumos' work aims to provide both literal power, and power over one's energy autonomy, to a population that has been cut off from its national grid. This is evident in much of the company's publicity material, with the effectiveness of the solar panels described in terms of domestic usage; users can expect to power a radio for ten hours, or a television for four hours.
Residential power usage also dominates Nigeria's total energy demand. The International Energy Agency reported in 2013 that residential usage accounted for 90,709 kilotons of oil equivalent (ktoe) out of 116,457ktoe nationwide; with the second-largest contribution made by industry at just 10,148ktoe, tackling this residential need will go a long way to solving Nigeria's energy access problems.
Financial stability
This system is also financially robust, as it aims to take advantage of a recent international energy environment that is increasingly favourable for off-grid solar. The Global Off-Grid Lighting Association, an international industry body of which Lumos is a member, reported that sales of off-grid solar systems with 50-100W of output, a category which includes Lumos' solutions, more than doubled in value from $23m in the second half of 2018 to $62m in the first half of 2019.
"The money we receive will support the deployment of our off-grid solar systems across Nigeria," said Gordon. "We're also looking forward to expanding our product offering so that people can take control of their energy generation and reduce their dependence on kerosene lanterns and diesel generators."
These targets are a fundamental part of Lumos' funding. The company has been awarded a share of the $75m grant, jointly funded through the Nigerian Government, its REA and the World Bank-funded Nigeria Electrification Project (NEP), and will receive a grant for every unit sold over the next five years. This project is just a small piece of the NEP's efforts to improve the country's electrical infrastructure – it has already secured a further $350m in funding from the World Bank, and $200m from the African Development Bank – and highlights a collaborative approach to tackling the country's energy access problem, one that could simultaneously improve the quality of life of Nigerians, and the financial performance of Lumos.
"It is clear that huge investments will be required to bring both generation and transmission capacities in-line with consumer demand," continued Gordon. "Until those gaps are bridged, Nigerians will continue complementing the 'on grid' electricity with other solutions like generators and renewable energy.
"We have been working closely with the World Bank and REA for the last two years to develop this project. They were really keen to understand the underlying challenges [that] solar companies, like Lumos, have been facing so that they can better support the industry."
Old challenges and new solutions
Lumos' heavily decentralised solution could be particularly effective in Nigeria, which has struggled to effectively manage its power infrastructure for over a decade. The government report found that of Nigeria's 25 operating power plants in 2015, 21 were operating at reduced capacity, and seven operated at less than 10% of their potential, causing missed production equivalent to financial losses of $7m a day.
These power generation facilities are also geographically divided, with the vast majority of power stations concentrated in the country's south. This divide mirrors similar separations between the north and the south, with the latter more populous and generally boasting greater total GDP and GDP per capita according to official figures. Government data shows that four of the five richest states by GDP, including the top two Lagos and Rivers, are located in the southern third of the country, while data from the 2006 census highlights Lagos again and the south-eastern state of Anambra as the most densely-populated.
Yet this is not to suggest that a simple rich-poor divide is the only split in the country. The three most northern power stations, in Niger and Kwara, are all hydroelectric plants, while the facilities in the more prosperous south are gas-fired stations, plagued by the inefficiencies that characterise the Nigerian power sector: the country has the world's ninth-largest reserves of gas, but only the 22nd-highest production total.
While the northern hydroelectric stations are not new – the oldest has been in operation since 1968 – the facilities have benefitted from a surge in support for hydroelectric power in Nigeria. A report from the International Hydropower Association  found that Nigerian hydropower potential exceeds that of all currently installed power in the country, and the government has announced ambitious plans to realise close to half of this potential by 2020. The state plans to produce 12,801MW of power from hydropower sources by 2030, forming a key part of Nigeria's plans to reach 30% renewable energy over the next decade.
Lumos' decentralised solar solution is therefore primed to take advantage of a shifting Nigerian power landscape, with renewable power and decentralised generation among the government's priorities. This approach could also remove the need for costly investments in rebuilding and restructuring existing gas-fired power stations, a solution inherently lacking in long-term viability as the country looks to move away from fossil fuel power generation.