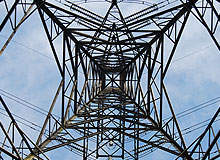 Many electricity utilities are now piloting Smart Grids, and suppliers are stressing the benefits – particularly lower running costs from automating meter reading, and improved network control. Communications companies are also stressing that the technology is ready to implement. The question is whether the benefits will be enough to repay the costs.
Three recent reports focusing on the topic of Smart Grid implementation illustrate conflicting opinions. The main issue, it seems, is the implementation of a reliable and pragmatic rollout schedule. Communications infrastructure is also described in a second report as a major stumbling block, and the third takes a step back and asks whether the promised benefits will actually appear.
Limited rollout
Market researcher Vanson Bourne reports limited rollout of Smart Grids by electricity companies in EMEA (Europe, the Middle East and Africa). On behalf of Oracle Utilities, the researchers asked the views of 50 senior electricity utility executives. Results showed that most energy providers in the EU are carrying out pilots, and plan to roll out Smart Meters within five years. Less than half expect a return on investment (ROI) within the first five years of operation, though, and nearly a quarter don't know when they will achieve it at all.
Findings show, however, that Smart Grids could certainly save utilities money in the long term. The largest saving will come from remote readings cutting labour costs. There will be performance benefits, too. Network problems will be faster to detect and rectify, and the networks will help cut demand at peak times to limit the maximum size of distribution equipment. They should also help the adoption of electric vehicles and microgeneration systems, although Vanson Bourne found these were not yet thought of as a priority for utilities.
"Smart Grids could certainly save utilities money in the long term."
Different countries are facing different problems. Utilities in the Middle East – where demand far outweighs capacity – benefit more than, for example, European ones.
Oracle's report points to the UK as a good implementation model, where the retail utility – which benefits from the SmartMeter meters – also pays for them.
Communications upgrade
Vanson Bourne talks of utilities "not reaping the full benefits delivered by the smart grid". The question remains, however, as to how costly those benefits will be. Besides the cost of the meters themselves, utilities are faced with upgrading their whole communications infrastructures. Satellite communications company iDirect commissioned Pike Research to report on the communications infrastructures for Smart Grids ("Smart Grid Network Technologies and the Role of Satellite Communications").
Pike points out that Power Line Communication (PLC) systems are popular in Europe for linking SmartMeters to the low-voltage side of distribution transformers. PLC is perhaps the most obvious communication method, because it sends signals over the power lines themselves. They are now largely proprietary but standards are emerging. Unfortunately, PLC risks losing communications when they are needed most, for example, when a power line fails, and so may need some form of backup. It is also not so suitable for transmitting data across the medium-voltage electrical lines.
While PLC systems look likely to make the SmartMeter connections in Europe, Pike remarks that RF star or mesh networks look to be the favourites in the US. Cellular networks promise better coverage, though, and are seeing prices drop. Wireless systems such as these can build versatile links, but are not always reliable – they depend on the surrounding landscape, and can be susceptible to interference.
"Besides the cost of the meters themselves, utilities are faced with upgrading their whole communications infrastructures."
Substation SCADA systems are now extensively connected to the utility central control centres by public and private wired networks. Public networks need some form of backup system in emergencies, and the links will generally be too low for SmartMeter traffic.
The demand could be met by an expansion of the fibre optic cables that are often buried along with power lines. These can be expensive over long distances, though, and microwave and satellite links are an alternative. Satellite links now sometimes connect to remote substation SCADA systems. iDirect favours Very Small Aperture Terminal (VSAT) systems for SmartMeters.
These can give two-way communication with data rates from 16kbps for basic SCADA to above 1Mbps for voice, video and general data.
Pilot projects
The third, independent, report is by technology analyst Ovum (2011 Trends to Watch: Utilities Technology), and warns utilities that the physical network is not the only cost. Utilities should study the results of their pilot projects carefully – both the savings and the total costs.
According to the ominous report, present utility IT systems will not cope with the huge amount of information that will be generated by Smart Grids and SmartMeters. Stuart Ravens, Ovum's principal analyst and the report's author, points out that the data has to be stored somewhere, and has to be analysed. Expensive investment will be needed in new technologies such as analytics, billing and CRM (Customer Relationship Management) systems. There are also data retention, privacy and security issues to solve.
"Huge energy savings on the customer side are often included in utilities' business cases for Advanced Metering Infrastructure deployment."
"Utilities are already being squeezed to reduce operating costs and CO2 emissions," says Ravens. "They have an ageing workforce, and an increase in payment defaults because of the economic downturn. Customers may struggle to understand the benefit of SmartMetering, with some likely confusion from the additional complexity that comes with time-of-use billing and the use of in-home displays or energy portals."
He concludes that SmartMeters and Smart Grids may not deliver what utilities are expecting. "Huge energy savings on the customer side are often included in utilities' business cases for Advanced Metering Infrastructure (AMI) deployment. Without customer engagement, though, all of these savings will be lost."
Déjà vu
Utilities would do well to accept that meters on their own don't save energy. They help customers reschedule loads to off-peak hours, but that isn't the same thing.  Homes need to be properly insulated, and efficient appliances and low-energy LED lighting should be used where possible.
This isn't the first time we've had this argument. In the 1990s, many companies went for the 'high-tech' approach to energy saving, by installing lots of automated on-site meters connecting up to Building Energy Management Systems. These give real time readings for a virtually continuous picture of energy supply, but the approach was a serious overkill.
The huge amounts of data that were generated weren't actually used. Buildings should instead be made energy efficient. Then, simple weekly or monthly readings are enough to monitor consumption and check that everything is going to plan.
With electricity prices on the rise, more and more customers will have problems paying bills. Putting their customers first should be the priority for utilities, which means helping them cut energy waste. Faced with that, SmartMetering still looks like a technology desperately looking for an application.