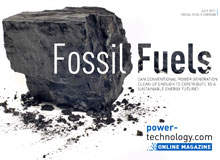 The major challenge facing fossil fuel-based power generation today is the need to reduce emissions to meet increasingly strict standards. Earlier this year, for instance, the US Environmental Protection Agency proposed the first-ever national standards to limit toxic power plant emissions.
In this month's issue we draw together the views of leading industry experts, academics and environmental experts on the issue of conquering power plant emissions. We investigate technologies that aim to clean up fossil fuelled power, such as filters designed to reduce pollutants from coal-fired plants, and catch up on progress in carbon capture and storage.
We also look at the future of fossil-fuelled power generation in emerging nations, looking at China, which is well placed to take a leading role in the development of IGCC technology, and Russia, which is boosting thermal energy generation to efficiently use its vast fossil fuel resources.
To view the online magazine, click here.
Conquering Emissions
Greenhouse gases and emissions have occupied much of the climate change discussion over the last decade. In light of the International Energy Agency's latest announcement that energy-related CO2 reached its highest ever level in 2010, it is easy to understand why. We speak to industry and environmental experts to find out how the emission issue can be tackled.
Fathoming Filtration
Today's coal-fired power plants can use a variety of filters and cleaning processes to reduce polluting particles before they are released into the atmosphere. We look at some technologies that can help to clean up coal power.
Stopgap or Cop-Out?
Carbon capture and storage projects are springing up all over the world, but the technology has its detractors. We examine both sides of the debate and ask how carbon capture could fit into the world's renewable energy future.
The New Face of Coal?
China is home to one of only two large-scale coal-fuelled IGCC power plants currently under construction worldwide and is well-placed to take a leadership role in the further development of the technology, although there are still several concerns to be addressed.
The Perfect Storm
The challenges of rapid economic expansion and global pressure to reduce carbon emissions have prompted Russia to modernise its power generation infrastructure, starting with the nation's staple energy source: thermal power. Scott Santamaria of Siemens energy tells us why combined-cycle cogeneration plants are the most efficient way forward for the country.
Industry Projects
Comanche Power Station Unit 3 – The new supercritical unit at Comanche Station in Colorado, US, takes the plant's generating capacity up to 1,400MW.
Walsum Power Station Unit 10 – The new unit at Duisburg-Walsum power station in Germany can generate 750MW of various forms of energy.
Aghada CCGT Power Plant – Recent upgrades and the construction of a new unit have increased the installed capacity of Ireland's largest power station to 936MW.
Next Issue: Nuclear Revival?
The crisis at Japan's Fukushima plant has thrown the nuclear power sector into a phase of insecurity and reconsideration, with much debate arising over the safety of nuclear reactors and their future use.
However, with pollution from fossil fuel based generation becoming an ever more pressing issue and renewable technologies not yet in a mature enough state to carry the bulk of the growing global energy demand, many argue that nuclear power will be needed as a pillar of sustainable energy generation for quite some more time.
In next month's issue we take a look at the nuclear power industry as it recovers from crisis. We investigate the effect of recent developments on uranium prices, the willingness of stakeholders to plan and invest in new projects, and the impact on nuclear reactors set to be built.
Online Magazine FAQ
The online magazine is viewable on any computer with Flash Player installed. It is also viewable on mobile devices, iPhones and iPads although some features and videos will be disabled.
To view the online magazine, click here.