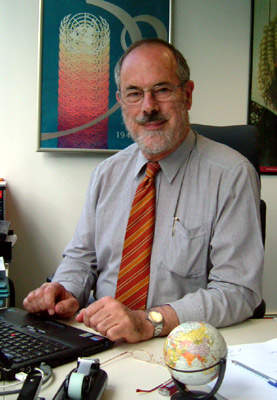 Australia, home to perhaps the largest deposits of uranium anywhere in the world, does not have a single nuclear power station of its own. The one small nuclear reactor at Lucas Heights, to the south of the nation's financial capital and largest city, Sydney, is dedicated to research only.
For many decades Australia has bowed to at-the-time fashionable thinking that a population of fewer than 20 million does not need to take on the presumed hazards of nuclear energy. But times are changing – Australia's current government favours nuclear power as the best available answer to the pressing problem of how to slash greenhouse gas emissions while maintaining economic growth, and the high standard of living Australians take for granted.
Little brother New Zealand couldn't be less impressed. The South Pacific nation has consistently thumbed its nose at powers like the US that make acceptance of nuclear energy – be it nuclear-powered warships or power plants – conditional for assistance and support. With nuclear power conflated in many Kiwi minds with mushroom clouds and the horrors of Nagasaki and Hiroshima, the country has been only too happy to continue that way.
But the heat is on. While New Zealand's Prime Minister Helen Clark and her Labour government continue to vehemently oppose the technology, Australia's prime minister, long-reigning Liberal diplomat John Howard, has been talking up a rethink of the 'no nukes' approach all year. At September's Asia-Pacific Economic Cooperation (APEC) summit in Sydney, Howard gave further commitment on his interest to US president George Bush.
ECONOMIC APPEAL
Australia has genuine economic reasons for an about-face on nuclear power: this vast 7.7 million square kilometer land is geologically more suited to the nurture of nuclear industry than most. The country is already making plenty exporting the raw products of its uranium mines – how large might its profits be if it engaged in value-adding to that uranium via reprocessing facilities, enrichment plants and power reactors?
How well do you
really

know your competitors?

Access the most comprehensive Company Profiles on the market, powered by GlobalData. Save hours of research. Gain competitive edge.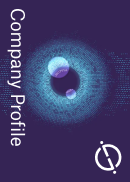 Company Profile – free sample
Thank you!
Your download email will arrive shortly
Not ready to buy yet? Download a free sample
We are confident about the unique quality of our Company Profiles. However, we want you to make the most beneficial decision for your business, so we offer a free sample that you can download by submitting the below form
By GlobalData
"Olympic Dam is the biggest in the world and they're looking at expanding uranium production, from 4,500t to 15,000t."
The Australian Uranium Association is an industry body that addresses the interests of uranium mining in Australia. Information director Ian Hore-Lacy says that, although Australia has the largest uranium deposits globally, it's only number two in actual uranium mining. Financial year output was 9,576t of uranium oxide concentrate, equivalent to 8,120t of uranium.
The scope of the local industry is potentially much greater. The Olympic Dam mine, the largest so far, may be capable of much more: mining giant BHP Billiton is currently doing a feasibility study.
"Olympic Dam is the biggest in the world and they're looking at expanding uranium production, from 4,500t to 15,000t," Hore-Lacy says.
In terms of other major sites, Ranger mine is its last years, but Jabiluka in the Northern Territory could be mined if approval from the Aboriginal people could be obtained. "It would be hard to imagine Australia producing 20,000 to 25,000t of uranium oxide (U3O8) a year, but it could," Hore-Lacy says.
Industry estimates suggest the Australian market might take around 20,000MW of nuclear – which would take just 4,000t of U3O8 a year. "There is room for more companies," Hore-Lacy says. "There are only three companies operating now, and a fourth starting soon.
"But it will only happen if the government puts carbon costs on fossil fuels – Australia has cheap fossil fuels."
INDUSTRY OPPORTUNITIES
Hore-Lacy doesn't believe Australia will choose to establish local reprocessing and enrichment facilities either, although plenty of opportunities will exist for transportation of materials and facilities that are, in principle, feasible in the long term.
However, independent energy consultant and engineer Richard Hunwick begs to differ. "If this country doesn't want to adopt, as part of its overall strategy, reprocessing and enrichment and moving further up the value chain, I don't think you'd really bother," he says.
"Australia's high mining and environmental standards add to the land's overall suitability as fertile ground for nuclear industry."
What's more, Australia would simply come under intolerable pressure from other nations. "[US president] George Bush has been promoting this view where stable countries with a lot of uranium, such as Australia and Canada, could provide facilities as well as resources to others," Hunwick said.
Australia's high mining and environmental standards add to the land's overall suitability as fertile ground for nuclear industry, Hunwick says.
The country has thorium as well as uranium – a raw material for fuel favoured by the nuclear industry of the world's second most populous land, energy-hungry India.
At the very least, he says, Australia should be involved in the export of fuel rods and pellets. Furthermore, the arid, empty, ancient land is well suited to the establishment of nuclear waste dumps – although "NIMBY-type (Not In My Backyard) issues" are likely to stymie that, he notes.
WASTE DISPOSAL
Dr Ian Smith, chief executive officer at the Australian Nuclear Science and Technology Organisation (ANSTO), says few waste facilities currently exist in Australia as the country has had no need. Waste from Lucas Heights mostly has a short, 30-year half life and doesn't require specific cooling to keep it stable.
"At the moment, we're just disposing of waste from 50 years of the research reactor's operation," he says. "It's a relatively small amount."
Fuel from HIFAR – Australia's first research reactor, decommissioned and replaced by the more modern OPAL research reactor in early 2007 – is being reprocessed in France and the UK and shipped back to Australia. It is likely that the intermediate waste will go into storage above ground and low-level waste be disposed of in Australia.
"The government's current position is that it's going to do it in the Northern Territory," Smith says. "The government is investigating three sites and will probably choose one."
ACROSS THE DITCH
Philip Ross, chair of the NZ Atomic Energy Advocacy Council, says New Zealand's anti-nuclear stance has softened, despite appearances to the contrary: "Since the 1990s, there have been periodic electricity supply problems as New Zealand is heavily reliant on hydroelectric power and in drought years there are limitations with this approach."
"New Zealand could start generating nuclear electricity by 2020, but only if a decision to proceed were made reasonably soon."
Nuclear and coal are really the only options for future supply expansion and public opinion would likely shift further as that became apparent. Australian adoption of nuclear power would also have an impact on New Zealand's view, Ross says.
New Zealand, however, will still be unlikely to construct an entire nuclear industry by itself. With only four million people, it's probable the country would rely on the global market, or plan joint facilities with Australia.
"There would be a demand for nuclear engineers and there would be spin-off developments in associated high-tech industries, engineering companies and component suppliers," Ross says.
New Zealand would almost certainly contract an established nuclear power plant vendor to design and construct its plants. Electricity generation there is done privately, so appropriate contracts, lengthy consent applications and bureaucratic delays would be likely. However, New Zealand could start generating nuclear electricity by 2020, but only if a decision to proceed were made reasonably soon.
FINAL COUNTDOWN
Will they or won't they? Most agree that the only real barriers to getting nuclear underway in either Australia or New Zealand are political and legislative – and New Zealand might follow Australia's lead. Yet Australia itself could take 15 or 20 years to get going on nuclear.
As ANSTO's Dr Smith says: "Realistically, to get a nuclear facility built in Australia you're looking at least 13 years or four elections. You can't project on it without strong support from both major parties." Laws would need to be changed as nuclear power production is illegal in most if not all Australian states – which to a degree are self governing.
"We've got political support from one of the parties," says Smith. "We're probably looking at 12–15 years where you'd want both sides to agree to disagree. These things take time, whereas in the UK, for example, it's not an issue."
While it may take some time to plan and re-regulate, for both Australia and New Zealand, it seems likely that the future is nuclear.