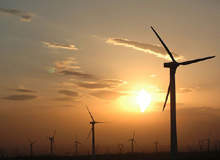 As the world faces up to the grim reality of global warming, there's some comfort in knowing that the West's appetite for electricity has been almost completely met. Unfortunately, this is not the case in China and India – in these countries, the desire for electricity grows daily.
"[Electricity consumption] is probably decreasing in Europe and America and [increasing] in the rest of the world," says Richard Eckaus, professor of international economics emeritus at the Massachusetts Institute of Technology (MIT).
A given country's increase in electricity usage or demand can be traced to two main factors – an increase in population and in GDP. Worldwide, electricity usage in the past had increased on average of 2% a year, according to German electricity and gas power company RWE AG (which until 1990 was known as Rheinisch-Westfälisches Elektrizitätswerk AG).
In the West, which was once the sole cause of this rise, population growth has stagnated in many places – here this figure has declined considerably or stalled altogether. It is now in China and India where growth is taking place, this time at rates even greater than 2%.
A RISING THIRST FOR RENEWABLES
Nearly 80% of the population of the world lives in developing nations – a large proportion of this is made up of China and India. China alone is increasing its power capacity by an average of 1,000MW a week. Some of this excess will be met by renewables: both China and India are investing heavily in renewable energy technologies.
How well do you
really

know your competitors?

Access the most comprehensive Company Profiles on the market, powered by GlobalData. Save hours of research. Gain competitive edge.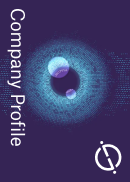 Company Profile – free sample
Thank you!
Your download email will arrive shortly
Not ready to buy yet? Download a free sample
We are confident about the unique quality of our Company Profiles. However, we want you to make the most beneficial decision for your business, so we offer a free sample that you can download by submitting the below form
By GlobalData
Barbara Finamore, director of NRDC's China Program and president of the China-US energy efficiency alliance, says China is expected to invest more than $10bn in this space alone this year.
"China was the second-largest investor in renewables in 2006 [and] it has an ambitious target for renewable energy," Finamore says.
"Right now 8% of its power is met by renewable energy, and it wants to double that to 16 % by 2020."
China in particular is also at the forefront of research into other renewable energy sources. "They're very interested in biofuels," Finamore says.
"Right now 8% of China's power is met by renewable energy, and it wants to double that to 16% by 2020."
Limited agricultural supplies make food sources for energy production unviable. But new biofuel technologies currently in development look to use animal and vegetable waste products for electricity production.
"[The technology is] called cellulosic ethanol, and it's tremendous if that technology can become mature," Finamore adds. "[China] has probably half a billion tons a year of agriculture and forest waste that it can use for that purpose." India is likely to have access to just as much, if not more, bio-waste products.
RENEWABLES AT WHAT COST?
Unfortunately, large-scale biofuel energy production is still prohibitively expensive, and the technology is unlikely to become commercially viable until at least 2014. Despite large-scale investments in renewable energies, these technologies can only provide so much power.
Eckaus says it is unrealistic to expect renewable energy plants to be a solution in the near future. "[Renewables] are not going to be able to provide the large-scale amounts of electric power that are going to be necessary. The new large-scale uses of electric power are going to have to come from coal and nuclear power."
Because the world is stuck with coal and nuclear power for the bulk of energy production, it becomes increasingly important to improve the attendant technologies.
While Eckaus is a fan of nuclear power, the technology is still in a state of relative infancy. RWE AG estimates that uranium fuel rods provide only 4% of their energy potential on the first pass. Fortunately, for many years it has been possible to design plants that can reuse uranium rods, increasing their energy potential several times. China is developing a prototype of this.
But the energy potential fast breeder reactors (FBRs) provide will soon be dwarfed by the next generation of nuclear reactors. Energy multinational Areva, for example, is developing Generation III nuclear reactors, one each in France and Finland.
"EPRs will use an improved pressurised water reactor design, promising 36% efficiency, requiring 17% less uranium and producing 14% less radioactive elements."
These European pressurised reactors [EPRs] will use an improved pressurised water reactor design, promising 36% efficiency, requiring 17% less uranium and producing 14% less radioactive elements than current plants. China has commissioned four EPRs, and two will begin construction in 2009.
RISING SECURITY ISSUES
However, nuclear power plants are economically unviable without government subsidies, and the NRDC worries about security risks in the age of terror.
That means the challenge for the world is still finding ways to optimise coal power plant efficiency while reducing – or storing – CO2 emissions.
China in particular is facing the challenge head-on. "[China] is looking into carbon storage technologies and coal gasification technologies, and also looking at supercritical and ultra-supercritical coal to make things more efficient," Finamore says.
Supercritical coal power plants generate much hotter temperatures than traditional coal turbines. The combination of increased heat and the turbine being kept at a specific pressure make the water vapour indistinguishable from steam, allowing the steam-water separation stage to be skipped entirely. This can increase plant efficiency by 12% over traditional steam-generation techniques, from 35 to 47%.
Yet while the technology has been around since 1957 and China installed its first supercritical turbine in the early 1990s, India will not open its first supercritical power plant until 2009.
At any rate, the ageing technology is soon to be replaced by ultra-supercritical turbines. These turbines produce even more heat – an ultra-supercritical turbine can conceivably operate at temperatures of 593°C (1,100°F) compared to 374°C (705°F) for supercritical turbines – and can improve plant efficiency to up to 50%.
"Supercritical coal can increase plant efficiency by 12% over traditional steam generation, from 35 to 47%."
The problem the world faces right now is that it is not possible to improve coal power plants indefinitely.
"There are various thermodynamic limits which I don't think we're going to be able to get beyond," says Dr. Larry Hughes, a professor in the department of electrical and computer engineering at Dalhousie University, Canada. He estimates that the thermodynamic limit of coal power plants is around 50%, meaning efficiency limits may be reached very soon.
One technique Hughes says the world is investing in to overcome these limits is combined heat and power. Also known as cogeneration, these plants use the heat generated by electricity production for domestic heating purposes.
EMISSION REDUCTION AND EFFICIENCY
But even the most efficient coal power plants generate large volumes of CO2. Attention is now turning to carbon capture and storage, or so-called 'clean coal' techniques, although these remain largely theoretical.
There are several methods which in theory make it possible to capture up to 90% of all CO2 emissions, including a post-combustion process of capturing the CO2 from the flue gasses and a partial combustion process which involves pre-drying the lignite.
Even more promising is the oxyfuel process, whereby the coal is burned in oxygen instead of air, producing a flue gas consisting of only steam and CO2.
Each of these techniques would reduce plant efficiency, requiring more coal to be burned, but oxyfuel would reduce efficiency the least, to around 37%.
Eckaus says the oxyfuel process is promising, but is currently "more talk than actual demonstration."
As for storage, the theory is the CO2 can be sequestered in spent mines, as well as empty natural gas deposits and oil wells. "The economics of that depend on the power plant being reasonably close to the deep mine or the spent oil production pipes," Eckaus says.
"There are several methods which in theory make it possible to capture up to 90% of all CO2 emissions."
According to Eckaus, there's also discussion as to "whether [emissions] can be stored in the deep ocean. The debate about that is what are the environmental and ecological consequences? And nobody knows the answer to that question."
Few if any clean coal projects are underway in China or India, despite the fact that this is where the technology is perhaps most needed. The problem, Hughes feels, is it's hypocritical for the Western world to be angry about this.
"The Western countries haven't been doing [carbon capture] themselves, so it's a bit hard for them to tell the Chinese to do it," he says.
"And in many respects this technology is still in its infancy. It would be nice to have something we could point to and say 'here is a clean-coal example, now you build yours based on this design."
But at the moment this appears to be just all talk, or hot air. While the East continues to research environmentally friendly energy technologies to keep up with its growing demands, the West also needs to make efforts to retain efficiency while reducing emissions.