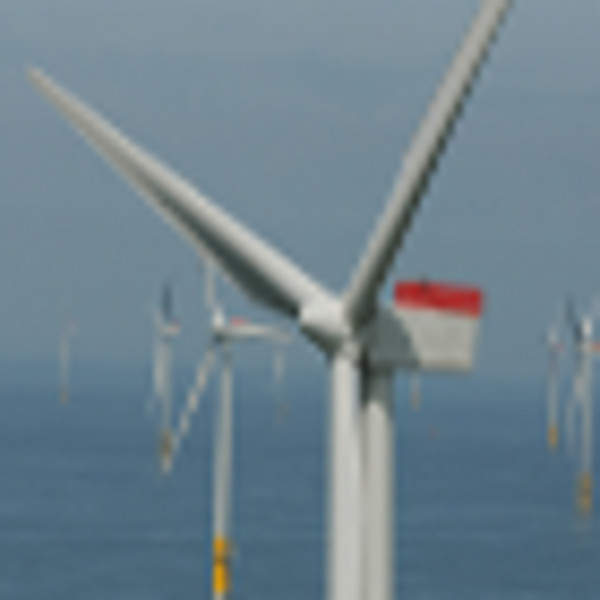 Greater Gabbard offshore transmission owner OFTO, owned by Balfour Beatty Investments, Equitix and AMP Capital Investors, received a £317m (€380.7m) offshore transmission licence from UK energy regulator Ofgem for the Greater Gabbard offshore wind farm.
The licence will enable Greater Gabbard OFTO to own and operate the transmission link to the 500MW offshore wind power project.
The Greater Gabbard OFTO project, a high-voltage transmission system, connects the wind farm off the coast of Suffolk to the onshore transmission grid.
Mitsubishi Heavy Industries (MHI), along with Taiwan EPC firm CTCI, won a full-turnkey contract from Taiwan Power (Taipower) to construct a 2.6GW natural gas-fired gas turbine combined cycle (GTCC) power generation plant in Miaoli County, Taiwan.
According to the contract, MHI will manufacture and supply the gas and steam turbines and its group company Mitsubishi Electric will supply generators, while CTCI will be responsible for construction and installation at the plant site, as well as EPC work for balance of the plant.
The proposed plant, which is being built at a site in Tunghsiao Township, will include three GTCC power generation islands, each featuring two M501J gas turbines, one steam turbine, a heat recovery steam generator and three generators.
The Norwegian Government granted licences for the construction of eight wind power projects in the country with a combined capacity of 1.3GW.
Norway's oil and energy ministry said that around $3.32bn will be invested in these eight projects, which will have 450 wind turbines.
SAE Vind, Sarepta Energi and Zephyr, which counts Denmark's Dong Energy as a stakeholder, received the licences.
Siemens installed the HelWin1 offshore platform in the North Sea, which will connect two offshore wind farms, 295MW Nordsee Ost and 285MW Meerwind to the mainland.
The HelWin1 HVDC platform, which has a capacity of 576MW, will transform alternating current power generated by the wind turbines, into low-loss direct current for transmission onto land.
The commissioning of HelWin1 is scheduled for the second half of 2014.
French energy companies Areva and EDF signed a cooperation agreement with the National Institute of Technology (NIT) in Bahrah to develop technical nuclear skills in Saudi Arabia.
According to the deal, both of the companies will contribute towards training Saudi technicians in various nuclear specialties, such as welding, electrical installation, mechanics and electro-mechanics.
Areva and EDF will train Saudi locals as part of their international development strategy to rely on local partners for the shared industrial projects they export.
Aquamarine Power secured approval from the Scottish Government to develop the world's largest commerical wave farm off the north-west coast of Lewis, Scotland.
The approval paved the way for Aquamarine subsidiary Lewis Wave Power to start installing Oyster wave energy machines at the site in the next few years, once grid infrastructure has been put in place.
The company plans to deploy between 40 and 50 Oyster wave energy machines along the coast at Lag na Greine, near Fivepenny Borve.
Europe could save €45bn by 2030 if renewable energy installations were built on sites that offer the highest power yields, according to a new study by Siemens.
Working in collaboration with the Technical University of Munich in Germany, the energy giant analysed electrical power producing systems across Europe and identified considerable potential for optimisation, "especially in connection with plans to expand power generation from renewable energy sources."
Siemens proposed four ways to optimise energy systems globally, which included local optimisation, installing more efficient electrical equipment, switching from coal fuel to gas-fire plants and generating power in large-scale power plants.
A consortium led by waste management firm SITA UK has won a €1bn resource recovery contract from the West London Waste Authority (WLWA) for an energy-from-waste facility project in Severnside, South Gloucestershire, UK.
Under a 25-year contract, the group will manage about 300,000t of residual household waste per year from the West London boroughs of Brent, Ealing, Harrow, Hillingdon, Hounslow and Richmond-upon-Thames.
The waste collected from over 1.4 million residents will be processed in the Severnside energy-from-waste facility and transported by rail from West London.
Alstom Grid delivered the offshore substation platform for Trianel Windkraftwerk Borkum's 400MW wind farm in the German North Sea.
The offshore substation was manufactured in Bremerhaven, northern Germany and will connect the turbines to the onshore power grid.
Located about 45km north of the Borkum coast, the wind farm features 80 wind turbines, which are to be installed at water depths of 25m to 35m in two expansion stages.
Germany will bring more coal-fired power plants online in 2013 than at any time in the last two decades, German renewable energy institute IWR has said.
New coal-fired power stations with around 5,300MW of capacity will start generating electricity in 2013, as the nation plans to end its nuclear energy use by 2022.
Referring to data from the German regulator, the Muenster-based institute said that about 1,000MW of coal-fired capacity is expected to be decommissioned.
The UK's Department of Energy and Climate Change (DECC) amended the Energy Bill in a bid to offer a better deal to consumers on their energy bills and decorbonise the power sector by 2030.
Tabled in line with Prime Minister David Cameron's commitment to provide the cheapest tariff available to the customers, the new clauses are expected to control the complexity and numerous energy tariffs, as well as simplifying bills.
UK Secretary of State for Energy and Climate Change, Ed Davey, said he was determined to ensure that the best possible cheapest tariff was offered to consumers.
The smart grid core and enabled technology market is estimated to touch $220bn by 2020, according to a new report by research-based advisory firm Zpryme.
In its report, titled 'Global Smart Grid Technology Forecast (2012 – 2020)', Zpryme said that many utilities across the world are considering smart grid as a ticket to address the growing demand for reliable power, renewable energy integration and energy efficiency.
The latest analysis offers insight into the global smart grid technology market value by segment and region, the global distribution automation market value by region and the global energy management systems.