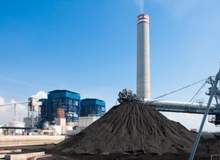 US President Barack Obama's administration signed a 30-year renewal agreement of bilateral commercial nuclear cooperation with China and urged Congress to give its approval.
Congress was expected to take a decision in the next three months on the US-China Section 123 agreement, which put forward the proposal for continued peaceful nuclear cooperation on the basis of mutual commitment to non-proliferation.
The agreement was signed in 1985 and expired at the end of the year.
Researchers at the Brunel University London, UK, identified ways to refine supercapacitor thread producing technology, which can be used to develop energy storage clothing.
The technology had previously been innovated and was being researched for quite some time.
Scientists intended to develop a clothing material with the supercapacitor thread, which can be used as power sources for smartphones, tablets and other personal tech equipment.
French energy giant Schneider Electric cancelled their intended deal, which involved the acquisition of UK-based engineering software provider Aveva Group.
The French firm had announced about the possible takeover in July, which would have entitled it to own a controlling 53.5% stake in Aveva for an investment of £550m.
The stake is valued at £1.3bn at current market prices.
India launched a global alliance with France to boost solar power generation across countries, especially in developing ones that have ample solar energy resources but insufficient capital.
The International Solar Alliance (ISA) initiative was launched by the Indian Prime Minister Narendra Modi and French President Francois Hollande on the first day of the UN climate change summit in Paris, France.
It is expected to operate as a collaborative platform for the tropical countries, having solar potential and support solar projects and infrastructure developments within those areas.
A global climate change agreement was signed by 195 countries worldwide for the first time ever, which is aimed to reduce global greenhouse gas emissions.
The 'historic' deal was signed at the Conference of the Parties 21 (COP 21) held in Paris, France.
As part of the deal, the world leaders have consented to maintain global temperatures to well below 2°C above pre-industrial levels, and to limit the increase to 1.5°C.
The UK Government announced that it will phase out all ageing coal based power plants by 2025 and restrict their use by 2023.
In a bid to reduce carbon emissions and cut cost, the country will build new nuclear reactors and gas fired power plants, moving away from coal.
UK Energy and Climate Change secretary Amber Rudd said: "Energy security comes first and I am determined to ensure that the UK has secure, affordable, and clean energy supplies that hardworking families and businesses can rely on now and in the future.
Pakistan began constructing the 1,100MW Karachi Nuclear Power Plant II (Kanupp II), which is expected to help the country meet its growing energy demands.
This work will pave the way for developing Kanupp III, which is also expected to have a generation capacity of 1,100MW.
Plans for the nuclear power facilities, estimated to cost around $10bn, are being backed by China, which has become the leading investor in energy and infrastructure projects in Pakistan.
Siemens partnered with German electric utilities company RWE to collaborate an RWE Smartpool project for building a next-generation virtual power plant.
Both the German companies will build an advanced IT system for connecting a large number of distributed energy resources.
RWE Deutschland CTO Dr. Joachim Schneider said: "Many innovative steps must be taken in order to successfully manage the energy transition to the new energy mix.
US-based General Electric finally acquired the power and grid operations unit from French Alstom, following regulatory approvals in more than 20 countries and regions.
The €12.35bn deal was agreed by the two companies in 2014, and marks the largest ever industrial acquisition by GE.
However, the final purchase price came down to €9.7bn, following changes made to the deal to secure the approval and adjustments for proceeds that Alstom is reinvesting in joint ventures.
YTL Power International won a $2.7bn contract to develop a 1,320MW Tanjung Jati A coal-fired power plant in Cirebon, West Java, Indonesia.
The project is a part of the 30-year power purchase agreement (PPA) signed by YTL Power International's 80%-owned subsidiary PT Tanjung Jati Power with the Indonesian utility PT PLN (Persero).
Under the PPA, power from the proposed plant will be supplied to the government-owned Persero.