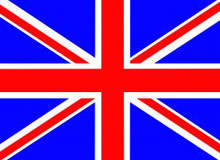 The government's plans to sell its stake in the UK's nuclear company British Energy are still up in the air. The French state-controlled nuclear company EDF (Électricité de France) withdrew its bid just before a decision was due to be made, saying that conditions were not right for a large UK purchase. British Gas owner Centrica was also expected to be involved, taking a 25% share from EDF.
The sale, costing more than £12bn, includes eight UK nuclear power stations and one coal-fired station. The major attraction is the nuclear sites. Although these will start decommissioning in 2014, they are the most likely sites for the new generation of nuclear power stations planned for the UK.
Pioneering inefficiency
After the wild promises in the 1950s that nuclear power was a miracle cure for our energy needs, waste and secrecy has dogged the UK's pioneering nuclear history. The first significant release of radioactive material was as early as 1957, following a fire at Windscale. The site gained such a poor reputation that the government in 1981 was forced to change the site's name to Sellafield. The problems were more fundamental than just the name, though, and the accidents and leaks have
continued.
Even after British Energy was privatised in 1996, it ran into severe financial problems and in 2002 had to be rescued by the government, which took a 35% share. A recent internal government audit reported that £400m of emergency funds from other cleanup operations have had to be diverted because of problems at Sellafield's Thorp and Mox nuclear fuel recycling plants. That has meant no income to help decommission old plants, and the problem will only worsen as further nuclear sites are
closed and decommissioned.
Estimates of future British nuclear cleanup costs have repeatedly risen, with figures seemingly plucked from a hat. The total is now more than £83bn – £10bn higher than last year. The bill for this invisible cost of nuclear power will be picked up by UK taxpayers. Worse, money is again being diverted from low-carbon and renewables budgets.
Problems at home
While EDF's bid was being considered, it was embarrassingly having problems at home. Over 100 staff at the treatment centre adjoining EDF's Tricastin nuclear power plant were recently irradiated.
"The £12bn sale includes eight UK nuclear power stations and one coal-fired station."
About 75kg of untreated uranium flowed from a tank, and into the groundwater and nearby rivers and lakes. There have been bans on drinking, irrigation, swimming and fishing in local pools, streams and lakes. Low-scale incidents in France reportedly run at about 100 a year, and reports are surfacing that some unauthorised discharges have been going on for years. The French government is now testing the groundwater around all the French nuclear sites.
Here as elsewhere, nuclear leaves its own legacy that we often only find out about some time afterwards. Many French residents are now finding this out, questioning the safety of the plants they live next to, and wondering what else they haven't been told about.
After pouring all the billions into nuclear power, we still haven't solved its basic problems. Who owns the plants is the least of them.