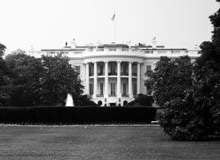 For US President Barack Obama the first 100 gruelling days in office are over. There have been some decisions that the power industry hailed and applauded, and there have been others that have raised eyebrows. The next 100 days are going to be dominated by a series of climate change discussions leading up to December's meeting in Copenhagen to discuss a successor to the Kyoto Protocol. And, top of the agenda is reducing emissions, ensuring cleaner power and promoting renewables.
The answer to Obama's prayers may lie in fields upon fields of biofuels. As the administration proposed a new Renewables Fuel Standard (RFS-2) this week that aims to cut greenhouse gases released by ethanol – which has been accused of emitting more toxins than the fossil fuels it aims to replace – Obama moved the pieces of his chessboard to allow biofuels the stature he thinks they may deserve.
In the short version of the tale, Obama gave the industry a $790m endorsement this week. But the longer-story reveals a president not ready to put all his power-eggs in one biofuel basket. The announcements that came on Tuesday were multi-faceted. On the one hand they promoted biofuel as the source to end the US's reliance on oil, while on the other made it clear that Obama does not see corn-based ethanol as a long-term solution.
"He has pledged stimulus funding for new refineries to make advanced or cellulosic ethanol."
First off, Obama created a biofuels interagency working group, calling on the heads of the Environmental Protection Agency, the Department of Energy and the Department of Agriculture to identify policies and develop a market for ethanol. He has pledged stimulus funding for new refineries to make advanced or cellulosic ethanol – regarded as more environmentally-friendly due to its composition of switchgrass and agricultural waste – and in doing so reached out to rural America.
Each year the EPA will require fuel refiners and importers to ensure a percentage of their fuel is derived from renewable sources. This figure will steadily increase until 36 billion gallons of biofuels are blended into gasoline by 2022.
But there are strings attached. The administration has also asked for a complete review of the greenhouse gas emissions from biofuels and will require that it emits less than the gasoline and diesel fuels it displaces. What is seen as the sting in the tail by some quarters is that EPS refused to drop a condition that said land-use changes must be included in the new RFS-2. If carbon is emitted when the use of a field is altered (for example, when a forest is cut down) then this also counts against the biofuel's overall target.
But for Biotechnology Industry Organization director of communications Paul Winter, the package has a reassuring air.
"Our industry has been concerned that the EPA's announcement over its rules for the renewable fuels standard would shake the confidence of investors in our industry. We are looking at this biofuels interagency working group as a way to sure up confidence," he said. For Winter, the steps demonstrate the administration's commitment to building a biofuels industry and displacing use of oil in the transportation sector in the US.
Boosting biofuels, cutting climate change
The use of biofuels as an alternative source of energy has a long and controversial history that pervades from the US to incorporate the politicians and rural inhabitants of both Brazil and Cuba. As the world's largest exporter of ethanol, Brazil's sugar cane-derived, green produce was cheap and widely available. But to protect its own industry, the US imposed heavy tariffs and subsidised its less eco-aware maize produce. US ethanol supporters have praised Obama for resisting
pressure from Brazilian President Luiz Inácio Lula da Silva to eliminate the tariff on Brazilian ethanol imports. Others are outraged of the continuation of this Republican stance.
Alongside this is the perception that land used to grow crops is being transferred for subsidised-ethanol growing, putting agricultural land at a shortage and pushing the price of food up. An argument Winter says is unfounded.
"The Congressional Budget Office has put out its analysis on the food versus fuel issue and the conclusion was that the impact of oil prices was roughly double that of biofuel in increasing food prices. But then there's still about two thirds of the price increase that simply isn't explained by either."
For the biofuels industry, and the biotechnology industry that Winter's represents, this week's developments are generally good news. Added stimulus will help an industry left reeling from the credit crunch, falling oil prices and a downturn in demand for energy. The focus on advanced, as opposed to corn-based sources, shows a further willingness to find a long-term fuel solution and offers a hand of hope to those technology companies pioneering state-of-the-art fuel extraction pilot programmes that desperately need help scaling up.
"Farmers wanting to convert from corn to pulp and agricultural waste production will receive government help."
Some, such as the Renewable Fuels Association, say the RFS land-use inclusion goes too far but as the new emissions standards don't apply to any corn ethanol plant that was already in use before 2007, others will argue that it does not nearly go far enough. A 60-day consultation period is now underway with promises that farmers wanting to convert from corn to pulp and agricultural waste production will receive government help.
EPA administrator Lisa Jackson says that "corn-based ethanol is a bridge… to the next generation of fuels".
With Obama's long-standing promise that science will be placed before politics, this is the first real test of his commitment to changing the practices of an industry for the sake of climate change.