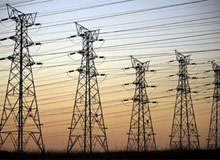 The utilities industry is in the midst of great change. The urgent need to reduce greenhouse gas emissions and drive alternative forms of power generation has fuelled the need for technical innovations and the development of fundamentally different business models to ensure these targets are met.
Arguably the most important new innovation will be the smart meter and its associated advanced metering infrastructure (AMI). The deployment of such a massive system will impact every part of the utility process and require sophisticated and flexible business operations and IT systems to ensure efficient and effective global operation. Such an all-encompassing system, enabling utilities and customers to connect to a grid containing a giant database of energy information, clearly presents a set of challenges for all involved.
What is a Smart Grid?
The year is 2020 and the power industry's vision of a brave new world of power generation – for both utilities and domestic customers – has become a reality. Millions of energy users around the world can tap into a mass database of information, linked to a grid that generates a unique set of energy usage for every household. The system is so smart it can even tell energy consumers spot price information at given times of the day, while also ensuring the mix of both fossil-based and renewable energy use, including solar and wind resources, is detailed along with the household's consumption from electric cars. This is the vision of business services company SAP, which is working diligently with software and utility companies to build. The company is currently in the process of building the necessary infrastructure to catch up with a world it says is inevitably and rapidly moving towards the gigantic smart grid.
Speaking at the keynote address at the 7th International SAP Utilities Conference in Munich last month, the head of services industries at the business software applications and solutions company SAP, Klaus Heinman, says the way the industry delivers and consumes energy must change.
"We need a smart grid to bring order to an energy supply chain that will become very complex in the future."
"We need a smart grid to bring order to an energy supply chain that will become very complex in the future," Heinman said.
The process of building this massive grid has already begun and a number of industries are working together to help utility companies build the smart grid infrastructure. This technological revolution will not just impact the business model of utilities and associated power providers, consumers are also set to see a transformation in how they pay energy bills forever.
The AMI, currently in place on a small scale across a number of different industries, will not be enough from the consumer point of view, according to Heinman.
"We need an open architecture where all parties need to comply."
A whole new industry, which will support and run alongside the smart grid system is also in the process of being built up. These companies aim to help customers interpret bill readings and ensure the cost-effective use of power. These business models, which will include the fossil fuel and renewables energy mix, will help "optimise energy consumption", according to Heinman. New technology will show utility customers exactly how much energy they are consuming, taken from a string of incremental readings recorded throughout the day. The efficiency of the smart meter will also help drive down CO² emissions, thus contributing to the reduction of global greenhouse gas emissions. While the global-scale electronic utility billing system may be a few years away, the technology to create the smart grid has already arrived, albeit on a small scale.
Developing technology
Companies such as SAP are working closely with energy companies and IT providers to deliver a full-scale smart grid. SAP AG's AMI Integration for Utilities software is currently being adopted by utilities around the world. SAP says its software aids metering processes with backend systems while also helping to drive down costs. The SAP package works by linking metering, backend operations, customer service and billing processes. But SAP admits that an important challenge associated with the technology is finding a way to make efficient use of the large amounts of data collected by the meters.
Speaking exclusively to power-technology.com, vice president at one of SAP's research arms, Dr. Orestis Terzidis, says: "One of the problems will be demand management. This means renewables, increasing volatility and fluctuations on the production side."
Managing this huge amount of electricity transmission data will make each energy reading unique. But such a vast amount of personalised data undoubtedly presents challenges for platform providers and consumers alike, that technology providers will have to rapidly overcome.
Global IT and business solutions company Verizon is one such organisation hoping to make a mark in the global smart grids space by developing and selling software to ensure information is presented in a secure and reliable way.
In an exclusive interview with power-technology, the vice president and global managing director of Verizon's Energy and Utility business, Rilck G.Noel, says that at a macro level the company is working with several manufacturers to help them bring that data from all the different meters equipment across their grid, including SCADA systems, substations and transmission lines.
"We are helping those manufacturers bring that data back to a centralised location where it can be processed, whether it be to render bills or re-route electricity from one point to another, based on customer needs and so on and so forth," Noel says.
"The efficiency of the smart meter will also help drive down CO2 emissions, thus contributing to the reduction of global greenhouse gas emissions."
But with so much data serving so many consumers, even the world's most sophisticated IT systems are vulnerable to security problems. Noel agrees that security is one of the key challenges facing the smart grid of the future.
"Whenever you transmit data over a long distance or you have a massive amount of data being stored, there is always the possibility of hackers getting into it and wreaking havoc."
Noel says there is a serious threat posed by hackers who might be able to access the smart meter system.
"If someone is able to get in and can rig the system, they might be able to manipulate the signal at the sub station or circuit breaker, causing information to go elsewhere as opposed to the intended location, resulting in blackout or mass disruption," Noel says.
This, Noel says, explains why the smart grid must be designed to operate at 90 or 95% capacity, even after one million potential attacks of varying forms. To give an idea of the comparison, current power systems are designed to sustain maybe one bad occurrence. The Smart Grid, however, cannot sustain such low levels of security if it's to cater to millions of households around the world, generating the vast amount of energy information from a complex and varied energy supply chain on a continuous basis.
If the smart grid can overcome the challenges presented so far, such as managing the vast amount of information and maintaining adequate security, it has the potential to revolutionise how we live, just as the internet has.
The internet too has spawned a whole new set of businesses catering to site users and technology providers and the smart grid will do the same. But this new internet for electricity – which can help reduce harmful pollution and boost energy efficiency – must be the result of a combined global effort.
"No one player can do it alone. It will require global utilities, standards boards, regulators and governments coming together," Dr. Terzidis says.