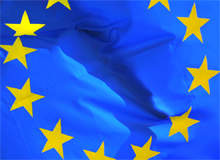 The European Commission's directive on renewables is playing an important role in developing the renewable energy industry in Europe.
In 2008, the European Commission issued a new directive promoting the use of energy from renewable sources in Europe. It set a mandatory target of 20% share for renewable energies in overall community energy consumption by 2020.
In order to achieve this target, the new directive has set individual renewable energy targets for each country.
While the commission has set the overall national targets, countries are free to decide their preferred mix of renewables. They are required to present their national action plans (NAPs) based on an indicative plan of action to the Commission by 30 June 2010.
Considering that Europe as a whole was only meeting 6.4% of its overall energy needs through renewable energy, the 20% target is highly ambitious. The national targets would force member nations to adopt aggressive mechanisms that would help further promote renewable energy in Europe.
The country-specific promotional measures have played a vital role in the development of the renewable energy industry in different European countries.
The policy measures in Europe differ from country to country, with Germany, Spain, Austria, the Netherlands and France offering feed-in tariffs while Sweden, Poland, the UK and Italy are establishing mandatory renewable portfolio standards. Italy also offers feed-in tariffs for solar facilities and other small scale (less than 1MW) facilities.
In addition to this, different countries also offer other supporting measures like subsidies, rebates, tax reduction and soft loans for the development of renewable energy.
European Union, Renewable Energy Targets Set Under the 2008 Directive
Member State
Share of renewables in 2005
Share required by 2020
Austria
23.3%
34%
France
10.3%
23%
Germany
5.8%
18%
Italy
5.2%
17%
The Netherlands
2.4%
14%
Poland
7.2%
15%
Spain
8.7%
20%
Sweden
39.8%
49%
United Kingdom
1.3%
15%
Source: GlobalData Europe Renewable Energy Policy Handbook
This report is a licensed product and should not to be reproduced without prior permission.
The information in this document has been extracted from Alternative Energy eTrack by a registered user.
GlobalData holds no responsibility for the loss of original context and for any changes made to information following its extraction.
All information was current at the time of extraction, although the original content may have been subsequently updated.