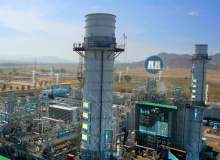 "If you went to bed last night as an industrial company, you're going to wake up this morning as a software and analytics company."
That was the message delivered by GE's chief executive Jeff Immelt back in October 2014 as he kicked off the company's third annual 'Minds + Machines' summit to discuss the state of the industrial internet.
The industrial internet – alternatively dubbed the internet of things or big data, depending on the favoured buzz-phrase of the moment – is the term used to describe the combination of wireless internet technology, physical hardware and sophisticated software to allow a level of data analytics that had hitherto proven impossible.
The benefits of connected systems, from improved asset management to more detailed customer engagement, have seen the digital trend pick up speed in a host of industries, and not just the usual future-facing suspects. Increasingly heavy industrial sectors have been investigating and implementing big data concepts in the last few years, and the power industry is no exception.
Immelt's steadfast belief in the disruptive potential of the industrial internet has ushered in a noticeable shift in direction for GE, with the company committing to invest $1bn in digital technologies and applications in 2012.
"The power and utility industry is undergoing a radical digital transformation, from generating power to moving power to consuming power," says GE Power's chief marketing officer for digital solutions Niloy Sanyal. "Cloud-based platforms have transformed many industries already, spanning from retail to hospitality to media. We see a bigger opportunity in the industrial space."
The Digital Power Plant
In September 2015, GE announced its flagship digital product for energy producers. Dubbed the Digital Power Plant (DPP), the system allows for extensive modelling and analytics of power plant assets. The technology underpinning the Digital Power Plant is Predix, a cloud-based software platform that powers all of GE's industrial internet systems, facilitating the use of industrial apps to convert masses of real-time operational data into actionable intelligence for users.
"The more we can connect, monitor and manage the world's machines, the more insight and visibility we can give our customers to reduce unplanned downtime and increase predictability," said Immelt in October 2014, when the company announced its intention to make Predix available to all companies to allow them to start creating their own industrial apps.
"The more we can connect, monitor and manage the world's machines, the more insight and visibility we can give our customers."
At the heart of the DPP system – the initial focus of which is gas, wind and nuclear plants – is its ability to create a 'digital twin' mirroring all of a power plant complex's assets. The digital twin's physics-based methods and analytics model individual assets and the plant system as a whole, covering aspects such as thermal, mechanical, electrical and economic factors, and are able to incorporate variables including weather patterns, load, ambient temperature and market pricing.
Sanyal notes that with the full scope of tracked data, industrial apps can "more accurately predict outcomes along different axes of availability, performance, reliability, wear and tear, flexibility and maintainability".
The models, when combined with the sensor data, are designed to give plant operators the whole-system understanding to predict a plant's performance, evaluate different scenarios, understand tradeoffs and enhance efficiency. Current industrial apps offered by GE to take advantage of this data include an asset performance management suite to reduce plant downtime and production costs, as well as an operations optimisation suite for improvement management of fleet-wide performance.
"By implementing a digital twin, power leaders suddenly have the capability to balance and optimise trade-offs between important factors over which they [previously] had minimal visibility or control," Sanyal adds. "The dispatcher sees a much bigger picture, giving them the confidence to make calculated commitments to dispatching energy without unforeseen maintenance or wasted fuel. The digital twin will allow 'what-if' scenarios to be tested against business objectives creating the most informed decisions possible."
The benefits of a digital twin
Asset management and production optimisation systems are full of this sort of impressive-sounding language – drilling further down into the specifics, what impact can power companies expect technologies such as the Digital Power Plant to have on their bottom lines?
GE asserts that for an existing combined-cycle gas power plant, implementation of the DPP model will provide lifetime savings of up to $50m as a result of a 25% reduction in operations and maintenance, a 10% cut in start-up fuel and a 5% reduction in unplanned events, among others. For a newbuild combined-cycle gas plant – of which there are many planned over the next decade as coal-fired plants continue to lose ground, especially in the gas-rich US – the expected savings increase to around $230m over a plant's estimated 20-year life span.
"That value is being enabled by the digital twin and consumed by the customers via the suite of business applications," says Sanyal.
The ability to get a more holistic understanding of a power plant's functions also has implications for environmental efficiency, an increasingly important concern as national regulators continue to crack down on the power sector's carbon emissions.
"A key driver of DPP's value is from improving the efficiency of the installed base of gas and coal-powered plants," says Sanyal. "Improvement in efficiency has a 1:1 correlation in driving down emissions. Specifically, operations optimisation software solutions deliver significant savings and benefits in meeting regulatory emission and decarbonising commitments of power producers and energy-intensive industries."
Economic and environmental savings such as these have helped GE win software-related bookings worth $100m, signing up 15 Predix customers to the new DPP platform since it arrived on the market in September with launch partners Exelon and New Jersey-based utility Public Service Enterprise Group.
Keeping the cloud secure
As the borders between the digital and industrial realms continue to evaporate, heightened concerns have arisen over the security of vital energy infrastructure. The 2010 Stuxnet cyber attack and even an innocent "cyber incident" that caused the shutdown of a nuclear plant in the US state of Georgia have provided ample warning that cyber incursions at power plants are possible and the consequences could be catastrophic.
"The cyber security risk is growing as nuclear facilities become increasingly reliant on digital systems."
An October 2015 Chatham House report focussing on the issue of nuclear plant cyber security was unequivocal on the risks involved. "The cyber security risk is growing as nuclear facilities become increasingly reliant on digital systems and make increasing use of commercial 'off-the-shelf' software," the study noted. "Meanwhile, hacking is becoming ever easier to conduct, and more widespread: automatic cyber attack packages targeted at known and discovered vulnerabilities are now widely available; advanced techniques used by Stuxnet are now known and being copied."
Sanyal is confident, however, that the security protocols built into the Predix cloud are more than enough to keep it secure from outsiders. Unlike the relatively open design of public cloud services, the Predix cloud is based on a 'gated community' model in which no data is shared by other cloud services, and the system manages cloud 'tenants' to reduce the risk of "bad actors entering the community".
"Predix cloud has security embedded at every level of the cloud stack," says Sanyal. "This specialised approach offers industrial-grade security. Every layer is monitored and scanned for vulnerabilities. Predix cloud features network-level security sniffing and traffic management far beyond anything available in the public, commercial cloud marketplace…The structure of a managed community cloud allows GE to meet stringent regulatory requirements in ways that IT-focused public clouds cannot."
As for the future, one of the benefits of the software-as-a-service model is the ability to continually iterate on the technology and improve the DPP eco-system. A new suite of business optimisation apps to help energy companies forecast their financial performance is set to become available in 2016.
"We plan to have a constant cycle of innovation and upgrades to our software stack," Sanyal says. "We plan to have three to four major release cycles within a year…Our vision is to have a byte associated with every electron generated. We also plan to have thousands of developers globally developing apps and micro services on Predix to drive the innovation eco-system. We are talking about a major revolution underway."