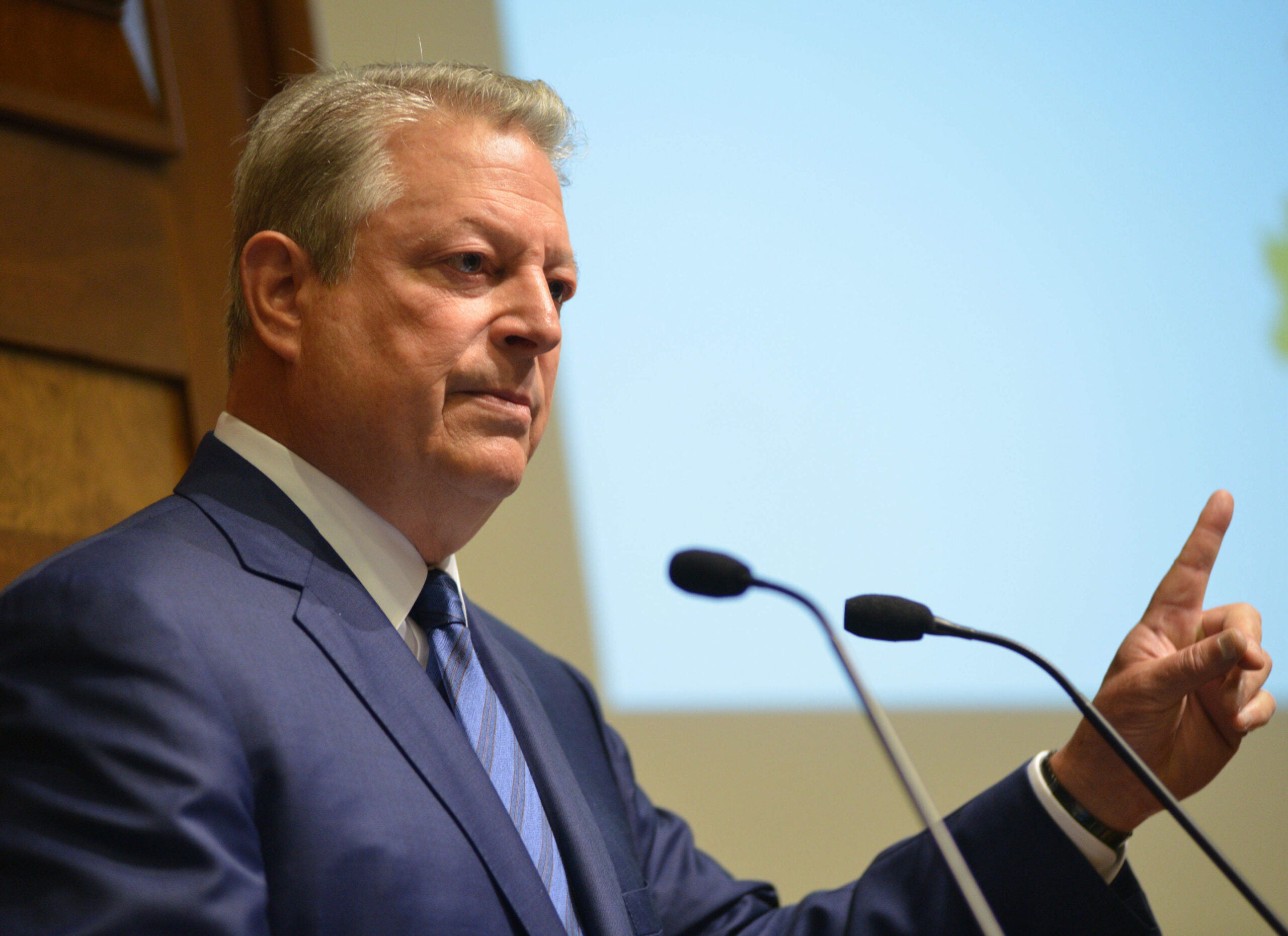 At 'Beyond Paris', a Green Alliance event in London, speakers emphasised the value of renewable energy not just to hit targets set at the United Nations meeting in Paris this December, but looking further to ensure a clean and renewable future energy plan that will last.
Al Gore kicked off the conference with a fierce reality check. Just 0.002% of global GDP is invested in clean energy, he reminded the audience. This is while parts of the world are already dealing with the consequences of global warming, like extreme dangerous weather and ruined crop yields, events which he referred to as "disrupting the natural balance on earth".
The damaging financial consequences of global warming
Throughout the event, a clear message rang out; renewable energy should be seen as an economic opportunity as well as a means of tackling the destructive effects of global warming. While the moral argument for a cleaner Earth is an important one, the slashing of renewable policies in the UK suggests it is not enough.
John Cridland, director-general of the Confederation of British Industry (CBI) warned in his speech that if we "bury our heads in the sand" about climate change, the results could be catastrophic. More extreme weather events and changing weather patterns are a financial burden as much as an environmental one.
"Renewable energy should be seen as an economic opportunity as well as a means of tackling the destructive effects of global warming."
Cridland claimed the cost to businesses could be over four and a half trillion pounds by the end of the century. Already aware of the impacts are American technology companies which depend on factories in Thailand for key electronic components. Many were ground to a halt when 17 major factories were forced to close in Bangkok due to flooding. ASDA also estimates that 95% of its supply chain could be at risk from dangerous weather, due to challenges faced from shipping goods over seas.
Why invest in renewables?
In his speech, Al Gore brought up many of the dangers associated with climate change, including the deaths of 6000 people in India and Pakistan this summer from raised temperature alone. Along with the threats however he also recognised the fantastic set of opportunities.
It's not a surprise, he said, that leaders in the business community are interested in "unleashing the creative energy" of those involved in renewable energy technology.
They have the opportunity to "actually open the door to a bright future in which the flourishing of humankind can once again resume," he said.
Speakers on a subsequent panel were also interested in the economic argument for climate action, including Andrew Bonfield from the National Grid. From a business perspective, democratic cycles are short-term and tend to last just five years he said, but businesses have to make decisions which span 40 to 60 years in the future. Renewable energy is in business' interests, he said, because of their longevity.
"We run businesses that need to last for a long period of time," Bonfield said. "That is how we generate real value."
---
---
The UK's Conservative government has angered many by removing the exemption to the Climate Change Levy.
---
Looking ahead to Paris, Cridland spoke about the potential of renewable energy to ramp up aspirations for reducing our carbon emissions, and how businesses should see the opportunity to deliver the "solutions to our global problems." He said that the UK's green economy has sales of over £120 billion already and it grew by 7% per year between 2010 and 2013; all the more reason to seize the opportunity.
Cridland also emphasised the importance of nations' desire to be greener and invest more into renewables, even if a totally self-sufficient world might not appear to be within reach.
"Whilst a truly global carbon market might not be realistic in the short-term," he said. "It must remain our long-term ambition."
A green future beyond Paris
Michael Jacobs from the New Climate Economy who spoke on the following panel agreed with Cridland's objectives. He said that the real importance of the Paris talks is not what is decided there, but what follows it in the months and years afterwards.
"The real prize in Paris is not these national pledges, which won't be enough," he said. "It's the rules that…require every country to come back every 5 years with a better climate commitment than they had last time."
Whether we're doing enough in the UK so far was questioned by the panel. Various green energy tactics have been scrapped by the UK Government since the election, including the building of new onshore wind farms, public ownership of the green investment bank, and solar panel support. Al Gore didn't let this slide in his speech either, and said he was invited over by the prime minister before the election to hear vows of a greener Britain which have subsequently disappeared.
"I heard pledges and commitments that really inspired me," he said, and then went on to list the numerous green promises made in the election that have since been cut.
"I try to never interfere in the politics of another nation," he said. "But as a friend of the United Kingdom, I must tell you with all candour, I am puzzled."
"I try to never interfere in the politics of another nation," he said. "But as a friend of the United Kingdom, I must tell you with all candour, I am puzzled."
He urged that the UK do the right thing by supporting an ambitious international agreement in Paris, and honouring its historic legacy of "leadership on the most important moral issues faced by humanity."
Regardless of the doubts about Government promises and future renewable plans, Cridland remained hopeful of the determination and power of business in green energy. He said that 164 other countries have targets to hit with renewable energy, which should be seen as an opportunity for the UK to lead global renewable power and a way for more profitable businesses to have a role in a greener future.
"By working together," Cridland said. "I'm optimistic that we can drive ourselves towards the pro-growth, low-carbon future that business wants and the planet needs."