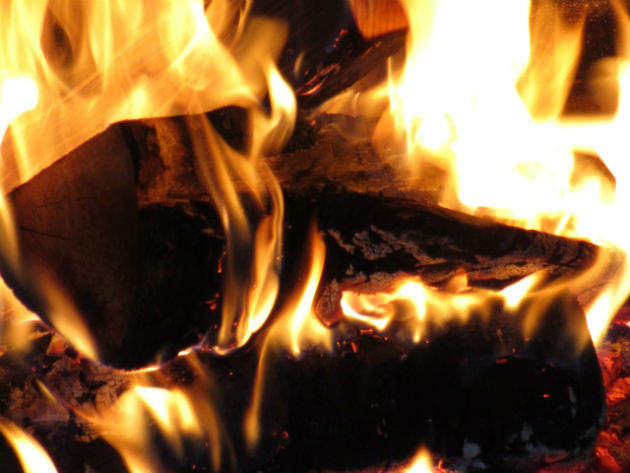 It has been a turbulent time for the UK, with the most recent general election taking the world by surprise as Labour made unexpected gains, leaving Prime Minister Theresa May scrambling to obtain a majority with the help of the Northern Irish Democratic Unionist Party (DUP).
The DUP has a controversial reputation for several reasons, and the proposed Conservative coalition with the party has been widely criticised.
One aspect of this is the DUP's chequered history with environmental policy following the 'cash for ash' scandal. The Renewable Heating Incentive (RHI), as it was officially dubbed, was a subsidy scheme designed to encourage the use of renewable sources of heating in the form of eco-friendly wood-burning boilers. It was set up in November 2012 by the Department of Enterprise, Trade and Investment of Northern Ireland under Arlene Foster, now leader of the DUP.
Northern Ireland's RHI: what went wrong?
The scheme was intended as a green incentive, but caused a scandal when it turned out that it would cost the taxpayer £490m over the 20 years for which the RHI will run for. The scheme stopped accepting applicants in 2015 following revelations of its cost, but the government is required to honour its commitment by paying out subsidies to all who joined in good faith.
The main problem with the scheme was that it was uncapped; those taking part could claim an almost unlimited amount for heat. This inspired the colloquial name, cash for ash, as the more you burnt the more you could earn.
The subsidies were also over-generous; for every £1 spent by a participant they could receive £1.60 in subsidy. This differs for similar schemes elsewhere, such as the corresponding RHI scheme elsewhere in the UK where subsidies were smaller and were capped. This is at the core of failures of the RHI, as if a company elsewhere in the UK could gain £192,000 through the scheme, a company in Northern Ireland could claim £860,000.
"One participant is reported to be claiming a million pounds for heating an unused shed."
Stories quickly emerged of those taking advantage of the flawed scheme. 1,946 applicants were approved for the scheme, a vast 98% of those who applied. At least 300 cases are currently under investigation. Of these, 14 cases are being looked into under suspicion of fraud and five have already had their payments stopped whilst those accepted onto the scheme within its three years can expect to receive payments up until it finishes in 2032. One participant is reported to be claiming a million pounds for heating an unused shed.
Could the RHI model ever work?
Schemes such as the RHI need to be capped to avoid simply encouraging people to use more energy or heat as it did. Thorough checks must be undertaken before applicants are accepted to ensure that they are indeed switching to a more eco-friendly heating method as opposed to simply heating buildings that were previously left cold.
Criticism has also been focused on the use of wood as a fuel, querying its green credentials. More wood is currently being burned in the UK than at any time since the Industrial Revolution, spurred by schemes such as RHI. This has resulted in more forests being cut down, which will take decades to regrow. The benefits of a fuel source like wood must therefore be weighted; while better than fossil fuels it still releases CO2 into the atmosphere and exacerbates issues around deforestation.
Sadly, RHI was hit by further scandal in the rest of the UK. While subsidies elsewhere in the UK were capped and better managed, critics expressed concerns about the technologies it funded. One was anaerobic digestion (AD), for which farmers received £216m in subsidies to encourage the installation of which to deal with farm waste. However, these came under scrutiny following an incident which killed over 1000 fish in the River Teifi in Wales after toxic waste leaked from one.
The failure of the RHI does not mean that government subsidies cannot or should not play an important part in moving towards a greener future. But they must be more stringently regulated, must provide economic benefits within limits, and must be focused on providing safe, truly sustainable energy alternatives.