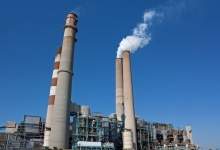 The Environmental Protection Agency (EPA) aims to achieve a 30% reduction in carbon emissions from 2005 levels by 2030 with proposed new laws on carbon emissions from coal-fired power plants, which will also "spur the investment and innovation that will grow our economy for decades to come", according to the agency.
But not everyone thinks the proposed Clean Power Plan is a good idea, with critics of the new regulations, many of whom represent coal-reliant states, claiming it will cost jobs and push electricity prices up, all in pursuit of an unattainable goal.
The proposed new legislation is the EPA's first-ever emissions rule for existing power plants and lays out a set of four 'building blocks' that states can use to reduce carbon pollution: make fossil-fuel power plants more efficient; step up the use of lower-emitting power plants, such as those that run on natural gas; use more nuclear and renewable energy; and increase efficiency measures.
States are allowed some flexibility on precisely how they will meet the required reductions, and legislation will differ quite substantially between states. For example, Ohio has been asked to reduce emissions by 28% while West Virginia's target rate is 20%.
Real-world impacts
Many states, most notably Pennsylvania, Ohio and West Virginia, which united in July to criticise the move, believe that the legislation, if implemented, will do more harm than good by putting coal miners out of work due to coal plant closures and driving up electricity prices.
How well do you
really

know your competitors?

Access the most comprehensive Company Profiles on the market, powered by GlobalData. Save hours of research. Gain competitive edge.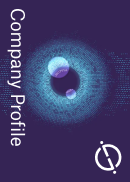 Company Profile – free sample
Thank you!
Your download email will arrive shortly
Not ready to buy yet? Download a free sample
We are confident about the unique quality of our Company Profiles. However, we want you to make the most beneficial decision for your business, so we offer a free sample that you can download by submitting the below form
By GlobalData
---
---
As a largely unexplored renewable source, marine and hydrokinetic energy – or ocean power – is gaining traction.
---
West Virginia Governor Earl Ray Tomblin, who spoke at the July rally in Pittsburgh, opposed the new regulations: "Over the past several months, we've watched as coal companies and ancillary industries notify hardworking West Virginians of upcoming layoffs. The EPA must take a hard look at the real-world impacts we are seeing as a result of past regulations and the potentially devastating consequences the new carbon emission rules will have on our families and communities."
In West Virginia 90% of energy comes from coal.
Adds Christopher Abbruzzese, a spokesperson for the EPA Director's Office in Ohio, where nearly 70% of electricity is generated by coal: "Any plan which restricts power plants from using coal will come at a substantial cost to the reliable and cost effective energy supply we currently enjoy in Ohio."
Moreover, according to Laura Sheehan, senior vice president for communications at the American Coalition for Clean Coal Electricity (ACCCE), it won't just be a handful of states that feel the impact of the Clean Power Plan. "The negative impacts of the plan will be felt by American families and businesses across the country," she believes.
"Coal is used to generate electricity in 48 states and was responsible for nearly 40% of electricity produced in the US in 2013, more than any other source.
"It is estimated that EPA's proposed regulations will cost American consumers more than $150bn in higher electricity bills and another $160bn out of their own pockets for insulation and new appliances that use less electricity. And as to job losses, we are already seeing people laid off as mines and power plants close due to overreaching EPA regulations."
"Any plan which restricts power plants from using coal will come at a substantial cost."
She, as well as many other industry commentators, also believes this will all be in pursuit of goals that simply can't be achieved.
"The 30% reduction target is unattainable," she emphasises. "EPA's proposal sets stringent requirements that states have limited opportunity to change. And in setting these requirements, EPA made critical assumptions about each state with limited input from or coordination with the states. EPA has decided how much coal, natural gas, nuclear, and renewable energy each state should use, regardless of the state's actual energy makeup."
Further, according to Sheehan, the plan will have an almost negligible impact on the environment. "The proposed carbon regulations will have little to no effect on global greenhouse gas emissions, reducing atmospheric CO2 concentration by less than 1% and equating to trivial reductions in global average temperature of 2/100th of a degree and sea level rise of 1/100th of an inch — equal to the thickness of three sheets of paper.
"In short, these proposed regulations will result in higher electricity costs for American businesses and families, massive job losses and a less reliable energy supply – all with no environmental benefit."
The EPA's argument
Of course, the EPA and its supporters, which include the Natural Resources Defense Council and the Environmental Defense Fund, continues to staunchly defend its proposal, saying it "isn't about shutting things down – it's about building things up."
---
---
The US Environmental Protection Agency has been accused of 'waging a war' on coal.
---
The agency has its own statistics to back up its claims too, estimating that in 2020, while there may be about 32,000 fewer jobs than otherwise would have been associated with fossil fuel extraction and use, there will also be around 58,000 new jobs in the power sector associated with both improving the efficiency of fossil fuel-fired power plants and constructing new natural gas-fired and renewable energy power plants.
Fossil fuels will continue to play a key role in the energy mix, it adds, projecting that coal will have 31% of generation and natural gas 32% in 2030.
When it comes to electricity prices, the EPA's analysis shows that bills will actually decrease because the country will be using energy more efficiently, adding that any small change in electricity prices would be within normal, historical fluctuations and any short-term increase in what US citizens pay every month on their electricity bills would still keep bills lower than they were in 2010.
"In fact," the agency says, "if states choose to take advantage of available opportunities to increase efficiency, we expect average electricity bills will be cut by 8%. That means that by 2030, the average American family will save almost $9 on their electric bill every month. This plan is a down payment on a more efficient, 21st century power system, one that cuts energy waste, cuts pollution, and cuts costs."
Best way forward?
Crucially, no-one is against the philosophy underpinning the Clean Power Plan, which the EPA describes as "protecting our health and environment today and for future generations — while keeping energy affordable and reliable for families and businesses". Many just don't believe that the timeline or the specific methods the EPA has proposed to clean up the power sector are realistic.
"If states choose to take advantage of available opportunities to increase efficiency, we expect average electricity bills will be cut by 8%."
Indeed, one of the key messages at the July rally in Pittsburgh was that states were keen to continue increase the use of clean coal technologies and would welcome the opportunity to work with the EPA on this front.
Notes Sheehan: "Significant investments have been made to use America's most affordable, abundant and reliable fuel source — coal — more efficiently and cleanly. At least 15 clean coal technologies are being used today by the US coal fleet."
So what do critics of the plan believe is the right way forward? For Luke Popovich, a spokesperson for the National Mining Association, the solution is "much longer compliance timeframes and standards that reflect realistic, inside-the-fence line possibility."
Sheehan agrees. "Instead of pursuing their own political interests, President Obama and EPA should devise a reasonable plan that includes congressional input and validation. ACCCE believes that EPA's guidelines and state CO2 standards should be based on inside-the-fence measures that can be implemented at individual fossil fuel-fired electric generating units," she says.
"Coal-fired plants have repeatedly demonstrated that they have the ability to reduce emissions through the use of clean coal technologies – what they need is a regulatory environment that allows them to do so without imposing overreaching and costly rules that hinder true innovation and growth."
EPA says it will listen (in fact, it already is), and will take all concerns into account. "We're talking with the unions and listening to their concern," the agency emphasises. "We've had many meetings and heard from many communities about coal jobs. We welcome comments and ideas on how to help communities transition to the new energy economy.
"This is a proposal – we are taking comments on all aspects of it – including the goals and how they are set – and will consider those in crafting the final rule."