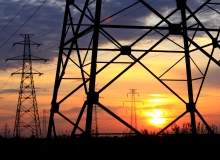 Known as 'the brain' of traditional power systems, control systems have been managing networks for years to ensure adequate power supply during peaks and troughs in demand. Dispersed to different sections of the grid, each control room has coordinated various functions including system monitoring, control, crew administration and dispatch.
As energy networks are evolving into smart grids, the operation centres that control them have to take on new roles to manage and monitor these grids.
"The grid and the distribution system will be working smarter for us – not necessarily harder but smarter."
In turn, control centres have to be decentralised, to become more streamlined and communicate without faults in order to set up an integrated monitoring and management system which is able to manage future distribution networks.
Equipped with automated technologies, advanced applications and analytical software, control systems of operations centres are set to assist utilities to meet their goals towards the concept of a self-healing grid – despite increasing challenges and shortcomings of the current distribution technology, the ever growing amount of data and customer demand, as well as threats to security and safety of the system
Technological advancements
In an attempt to predict and answer the behaviour and actions of suppliers and consumers to match supply with demand in a reliable, economic and sustainable way, smart grid networks heavily depend on their control centres.
But despite recent progress, conventional monitoring and control systems for distribution networks still have to address some fundamental issues in the years ahead to reach the goal of an integrated electricity network.
According to the 2009 report 'network management for smart grids', published in the ABB Review by Swiss ABB Power Systems, current control centres are mainly defined by separate IT systems, incomplete real-time system statuses and not enough advanced applications.
This could lead to inefficient work processes and equipment use, longer outage durations, higher system losses and redundant or inaccurate data, resulting in a lack of customer satisfaction.
"The current network is not that dynamic," says CE Electric UK head of network operations Rod Gardner, a UK-based utility that has recently launched the country's biggest smart grid project, funded by the Ofgem Low Carbon Networks Fund (LCNF).
"We supply power, and customers take it to serve their own means. Smart grids are all about having an integrated system where we can move the demand around, some of it by choice of the customer. We will be able to monitor that in real-time and try and match what supply capacity we have available with a shifting profile of demand without necessarily growing our assets in terms of more or bigger assets commissioned.
"What we'll have in the future is an integrated system that has the capability of looking after itself in terms of matching supply with demand," he continues.
Despite the shortcomings of current systems, the progress in technology has been a great driver in the process of developing improved control and maintenance systems.
Not only have stronger communication technologies altered the way utilities control distribution. Automation systems are also becoming more common and include smart devices and appliances within a home network, as well as distribution equipment with sensing, data processing, control and communications on the feeder.
Towards a self-healing, fully automated grid
Smart and embedded systems that combine distribution management systems, advanced metering infrastructure and data from substation gateways to shape the grid similar to the internet, with the ability to self-diagnosis and self-healing – that's the vision of many in the smart grid industry. The control systems assisting these grids will have to learn successful strategies to govern the behaviour of the grid, resisting attack and equipment failures.
"What we'll have in the future is an integrated system with the capability of looking after itself in matching supply with demand."
"A self-healing grid is definitely feasible; it's not a pipe dream as such," says Rod Gardner. "There are already technologies developing that we're helping to develop."
Smart metering company Elster Integrated Solutions International and Elster Electricity International vice president of sales and marketing Kim Norgaard however warns that the industry will probably never be able to have a completely independent control system and a human interference will always be needed. "We will have a self-healing system in the sense that we can redirect the flow of energy automatically, meaning that if we have an error somewhere we can switch off that area automatically."
According to Norgaard, even the most advanced and automated control systems will not be able to deliver a self-healing grid simply because of the quality and the maintenance of the network itself. "If you have a bad network out there and you have a tree in a storm hitting an overhead line then there will be a blackout. But that depends on the quality of your network and not the smart grid control system," he says.
Gardner agrees that the distribution network will not become more reliable: "It's the control system that we're advancing. We'll still have all the overhead lines, underground cables, transformers and switchgear."
CE Electric UK envisions real-time thermal ratings (RTTR) as one step towards a fully automated and self-healing smart grid. RTTR solutions determine the thermal state of key power-system components by using thermal-state estimation techniques and physical measurements such as wind speed, wind direction, ambient temperatures, solar gain and power system current and voltage measurements, to detect faults and provide dynamic and real-time control for the operator.
"We're not going to move away from the traditional measures of volts, amps, frequency and so on but what we're going to do is use all those information sources and others to be able to react in real-time to the demands of our customers in the network to achieve the smart grid solution," Gardner says.
"That's what it's about: it's more intelligent, it's more dynamic. The grid and the distribution system will be working smarter for us – not necessarily harder but smarter."
Controlling data
While the look of a control room will not hugely change even with the implementation of national or global smart grids, the back rooms of the control centres will have to host ever bigger servers to store the massive amounts of data that network monitoring and home smart metering are set to produce every day.
"In comparison to existing systems the amount of data is tremendously higher," says Kim Norgaard. "Typically, we have a lot of data on only a few points of the network. In the future, there will be a lot more metering and grid points where we will get data from. The amount of data will increase dramatically."
Automation intelligence has made the monitoring of modern smart grids possible; however with the growing amount of information the demands on privacy and data security have also increased and raised concern among consumer groups, the operators and privacy specialists alike.
"With smart metering and the data used for the smart grid there are big concerns about the privacy of customers," explains Norgaard. "In the Netherlands for instance, the rolling out of smart metering was stopped because consumer groups claimed that utilities could now see consumer's load profiles and their exact consumption every 15 minutes."
In order to guarantee this data does not end up in the wrong hands, utilities will have to update security and safety standards to ensure control stations and systems are safe from cyber attacks and viruses that aim to obtain the data.
"We already have a significant and complex network management system," says Rod Gardner. "That technology is fully compliant with all the latest CPNI guidelines in terms of being robust against a cyber attack, penetration by some virus or somebody trying to hack into it. All the governance and all the expertise that we have in that area will be applied to any new technology that we bring on stream."
"Current control centres are defined by separate IT systems, incomplete real-time system statuses and not enough advanced applications."
However, while control rooms are fully underway to prepare for what is to enter the smart grid arena in the years ahead, the implementation of a nation-wide or even global network could take some years. Even though in many countries legislation and regulatory initiatives have been targeted towards the modernisation of the grid, the projects have to face several obstacles such as the concerns over privacy, the limited ability of utilities to rapidly transform their business and operational environment and social concerns over fair availability of electricity.
Nevertheless, according to a 2009 report by market research company Zpryme, the market outlook for smart grids is a positive one. The segments to benefit the most in the years to come will be makers of software used to organise, maintain and control the massive amount of data collected by meters.