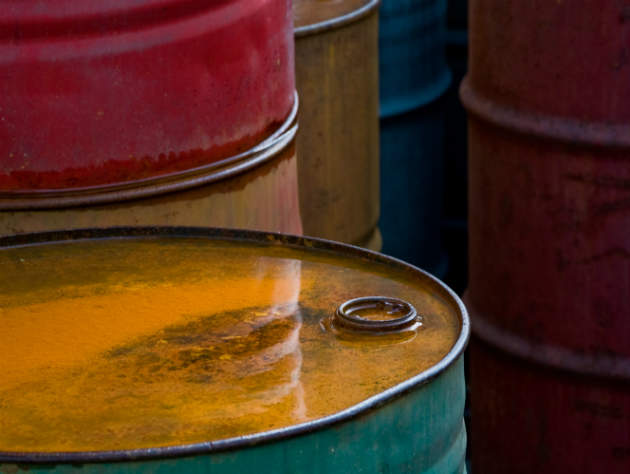 Cuba has, for the most part, been going it alone since the US-imposed sanctions on the country in 1959, and since the country's main investor, the Soviet Union, disintegrated in the 1990s.
Although Cuba is a considerably stable country in a sometimes unstable region, decades of under investment has left elements of the country in dire straits – with energy infrastructure as a prime example.
Cubans have lived with blackouts and energy rationing for decades. The country's electricity grid is wildly inefficient, as are many of its appliances.
And this infrastructure is about to be stretched further. Cuba is poised to open its doors to the world – most notably to American tourists able to visit the country under loosened travel sanctions set in motion after US President Barack Obama and Cuban President Raul Castro's landmark meeting in 2014. Around 300,000 Americans are expected to travel to Cuba in 2016 alone.
Cuba's weak energy infrastructure could restrict the ability for the country's economy to grow at this pivotal time and as well as keep up with increasing domestic energy demand – power consumption in Cuba jumped 4.8% in 2015 alone, Reuters reported in July of this year.
Security of supply
The Cuban Government has been trying to improve the country's dilapidated energy infrastructure for some time, but with little capital to invest this effort has mostly been focused on curbing energy use.
Some initiatives aimed at implementing a series of reforms, such as improving efficiency in households and businesses and building distributed energy generation, have succeeded in curbing energy use. And recently, Cuba's Government announced it will cut electricity and fuel consumption by 28% through the end of the year.
This is a tactic that can only do so much, however. More needs to be done about energy infrastructure and security of energy supply.
"Cuba's ally, Russia, has not been a major oil or gas supplier to the region for some time,."
For electricity generation Cuba largely relies on cheap oil from neighbouring Venezuela. However in July, Castro publically acknowledged a 'contraction' of oil from the troubled state that is floundering under the low oil price. Castro said the lack of oil was putting pressure on Cuba's growing economy with the decline in oil imports reported to be as high as 40%.
Cuba's ally, Russia, has not been a major oil or gas supplier to the region for some time, so it is unlikely Russia will fill the void, but many experts think an alternative supply could be obtained from Algeria or Libya.
In September, Reuters reported that Algeria planned to send an 80,000t cargo of crude to Cuba in October. According to the news agency, the shipment is facilitated by Venezuelan state oil company PDVSA and is the first Algeria has sent to Cuba.
It's not known whether this will be an ongoing relationship between the two countries.
Libya is yet to send oil to Cuba but Benjamin-Alvarado believes Libya will help Cuba in the short-term.
"Optimally, it would be better if Cuba could find cooperation with the US as it makes more sense from the distance from the market," says Benjamin-Alvarado.
Although Libya and Algeria have an abundance of oil, neither are considered secure, stable nations capable of providing a long-term, secure oil supply.
Possible US-Cuban deals
A deal with the US would be a logical solution if loosening of the sanctions allowed for such a scenario.
"Natural gas would be a logical solution for the Cuban Government's energy needs" says David McCaleb, director regional teams, frontier North America, Central America and Caribbean, for the energy division of IHS Markit.
"The most likely scenario for natural gas would be through imports of liquefied natural gas or compressed natural gas, which is currently in abundant supply and available at low prices, especially from the US," he adds.
However, although ideal, this is an unlikely scenario any time soon.
"In spite of all the efforts that have been made to normalise relations towards Cuba, the essential element of the embargo against Cuba is still firmly in place," says Jonathan C Benjamin-Alvarado, assistant vice-chancellor for student affairs at the University of Nebraska Omaha and author and editor of two books on Cuba's energy future.
"There is a large amount of oil and technology that could be available to Cuba if the US were allowed to trade with Cuba, but this is not happening."
In September, Cuban Foreign Minister Bruno Rodriguez said US sanctions on the US cost the country $4.6bn last financial year and called on Obama to do more to ease the pressure in the spirit of improved relations.
This is considered unlikely, however, as 'the anti-Cuba lobby in the US knows exactly what it is doing', says Benjamin-Alvarado.
There are also considerable international financial limitations to US investment in Cuba. Cuba is not a party to the International Monetary Fund or the World Bank, and it does not have access to the Inter-American Development Bank.
"In many respects Cuba is not going to be receiving any loans or credit from larger-based private banks because of this," says Benjamin-Alvarado. "There is no manner of loan guarantee for Cuba – I think things would be significantly different if the financial restrictions of the embargo were lifted."
Looking to renewables
In 2014, Cuba set a national target to produce 24% of its electricity from renewable sources by 2030. Currently, renewable energy accounts for around 4% of electricity production.
Cuba has huge wind potential along its coast and its energy ministry last year announced it will build seven wind farms financed by foreign investors, it did not disclose from which country the investors were from, but the government said in 2014 that it needs $3.5bn worth of investment.
"Cuba has huge wind potential along its coast and its energy ministry last year announced it will build seven wind farms ."
In July, Berlin-based Siemens signed a memorandum of understanding (MoU) with Unión Eléctrica (UNE), the Cuban state-owned utility with the intention to modernise the energy infrastructure of the country.
Siemens was contacted for comment but said that, at the time of writing, there was nothing more to add than the initial signing of the MoU.
But the MoU poses the question as to whether European investors could offer some hope to Cuba for refurbishing its power generation and increasing its security of supply.
In 2015, ministers and business representatives from France, Germany, Italy, the Netherlands, Spain and the UK all visited Cuba, suggesting they are keen to do business with the island nation.
However, practically speaking, Benjamin-Alvarado says logistics could get in the way.
"I think everybody wants to trade with Cuba, but in this particular area they are not prepared for undertaking the type of construction that would be needed," he says.
"To get supplies there, the cost of transportation just drives the bottom line cost of any type of enterprise far too high for it to be cost-effective, and I think people are discovering that."
Cuba open for business – but are there any takers?
Cuba has shown it is open for business, passing a new foreign investment law in 2014 which allows foreign investment in all economic sectors, cuts tax on profits from 30% to 15% and eliminates 25% tax on labour costs.
Despite the political will and a glimmer of interest from countries outside of the US it seems little is happening for Cuba in terms of investment for its energy infrastructure. With US-Cuban relations improved, but still constrained, energy investment is likely to stay at a stalemate just when Cuba needs it most.
"Cuba is limited in its ability to move in any direction – it has a massive influx of tourists from the US and really no way, at this particular moment, to ramp-up their internal infrastructure to meet those new challenges," says Benjamin-Alvarado.
"It is going to be a very precarious balance for the Cubans to see if they can continue to grow tourism or any other industry at the same time while maintaining and trying to meet a growing demand of residential needs."