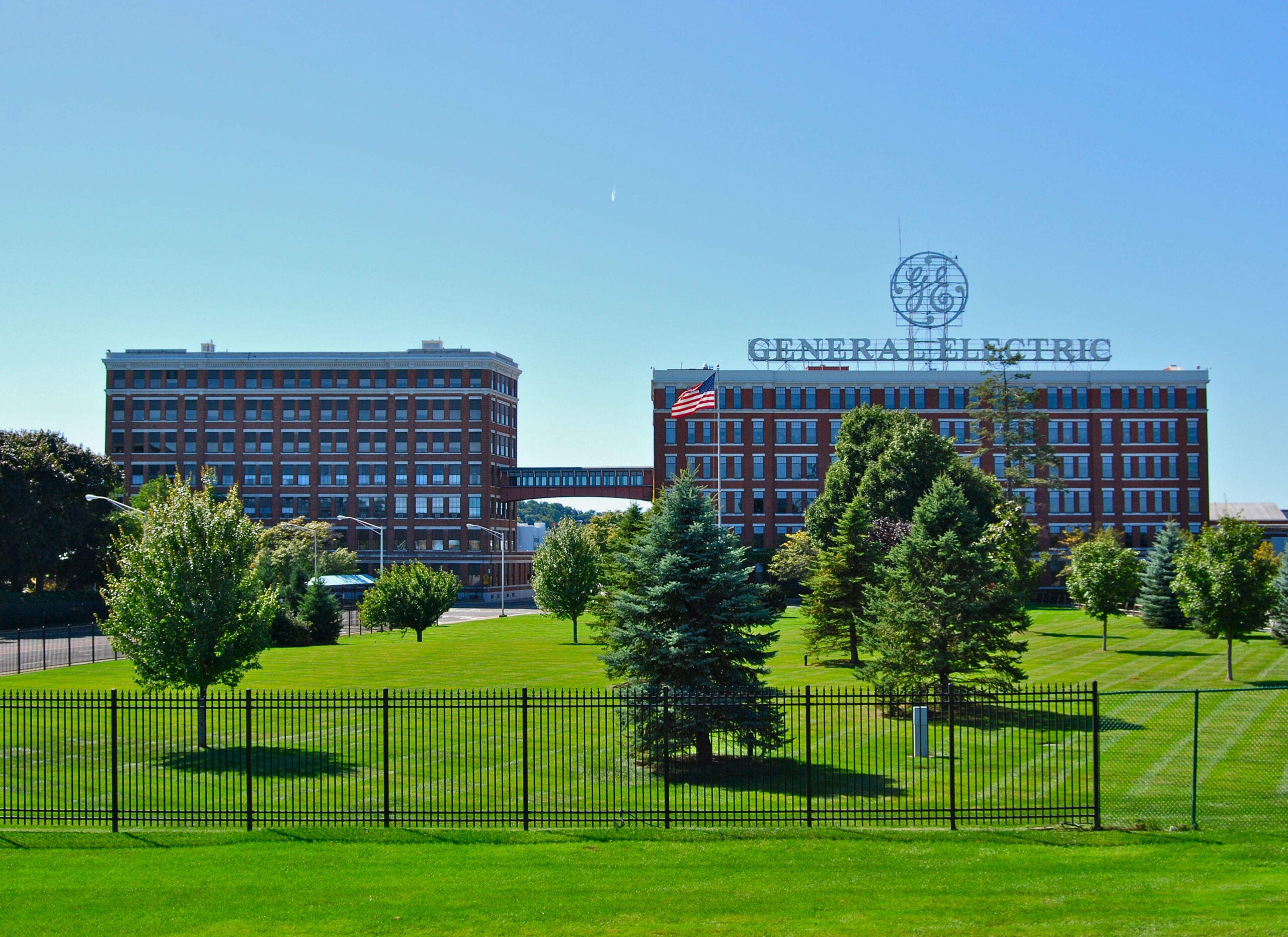 Multinational energy conglomerate General Electric (GE) has developed a digital power service which it says will transform the way we use energy. GE is a major player in the energy industry and ahead of the game on the latest advances in data analytics and smart technology, and its new venture, Current, is set to stretch this reach even further.
Current is an off-shoot focused on developing energy businesses with intelligent environments, where real-time decisions are made about energy use. It is a good example of what the Internet of Things or the Industrial Internet can actually be used for.
Being intelligent by crunching data
A primary focus is energy efficiency and the idea is to assess and analyse the energy usage of companies using GE's Predix, a cloud-based, open-source platform to tap in to relevant data and analytics and create apps. GE says that Current aims to have "an eye first on the customer's needs, not what we have to sell them."
Through the company data available, GE can work out how consumption affects operations. Customers are provided with their patterns according to the data, along with recommendations to increase efficiency.
Solutions such as reducing power levels, generating power onsite, energy storage systems and creating new revenue streams for customers, mean that companies using Current could cut their energy bills by 10%-20%.
"Energy is part of our legacy, part of our genetic code, and digital code is a big part of our future."
"Energy is part of our legacy, part of our genetic code, and digital code is a big part of our future," says GE vice-chair Beth Comstock. "Once again, we have an opportunity with Current as a start-up to lead another significant change in energy delivery."
As well as creating energy efficiency solutions for companies, Current is also working towards Intelligent Cities, which takes advantage of the constant connectivity in our lives. In a promotional video, GE shows a talking street lamp that offers weather and travel updates to passers by.
Today, almost everyone has a smartphone, and this affects our daily lives in the ways we work, travel, shop and eat. Current's aim is to collect masses of data and make use of it in ways to make it easier.
"Intelligent Cities offers a wide array of benefits, from parking and traffic optimisation, to weather and environmental updates, to emergency response and gunshot detection," says GE. "We work with cities to understand their challenges and build out digital solutions that will address them now, and into the future."
A future-proof commitment?
Current's president and CEO is Maryrose Sylvester, who has been at GE since 1987 and previously led the company's LED lighting business. Her background folds in to the new venture as GE is transferring its work with LED lighting, solar technology, energy storage, Intelligent Cities and Predix over to Current.
This is a mark of GE's commitment to the spin-off, and the company has started Current with $1bn and expects it to be generating $5bn in revenue by 2020.
In the past, GE invested millions into solar energy only to sell its assets to First Solar after deciding that utility-scale solar power wasn't in the company's best interests. Creating Current appears as a more long-term dedication to this new way of using and analysing energy, which GE believes is changing.
Energy is expensive and many energy companies are underfunded, which in the past has made it challenging for them to follow through with ideas. Also, there are competing innovations out there ranging from electricity storing batteries at Tesla Motors and cheap, green energy from SolarCity, but few companies are offering a complete array of products.
By combining smart technology that tells you where your company's efficiencies are succeeding or failing with clean energy storage technology and a data analysis platform, GE is planning to tick all of the boxes. This could be a much more attractive option for big businesses; to take a step back and determine their needs and how to move forward and find solutions that makes their energy usage "future-proof".
"Commercial enterprises can't afford complexity and inefficiency in energy solutions if they are to remain competitive," says Comstock. "From the socket to the grid, we understand how the electrons flow and have the unique position to optimise energy regardless of the scenario or customer."
Making businesses greener
Since Current was launched in October last year, the stock value of GE has been steadily growing. There's an increasing recognition in the energy market that renewable energy can be an asset, not just a necessity. CEO of GE Jeff Immelt believes that the company's future lies with establishing a multi-business structure, and has acknowledged his mistake in abandoning GE's solar project.
"Since Current was launched in October last year, the stock value of GE has been steadily growing."
The business component of the green energy market has been somewhat neglected, with customers being the focus in terms of lower bills and subsidies. GE has already turned Walgreens, Hilton Worldwide, JPMorgan Chase and Intel on to Current, to name a few major corporations. The 10%-20% saving in energy bills is good for companies, regardless of whether it's generated through renewables.
As well as saving money for people and businesses, the development of Current could have quite an impact on the renewable energy sector. GE doesn't own any fossil fuel assets, it just builds them, but the need for these mechanical parts could decrease in the coming decades.
After the COP21 climate change talks in Paris, countries are supposedly leaning towards more of a commitment in terms of green energy. GE is a company that always wants to expand, and if the future of energy is in renewables, then Current could play a big part in that.