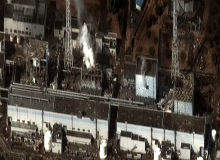 The LNG market's biggest buyer, Japan, restarted its nuclear programme in August with utility Kyushu Electric Power turning on a reactor at Sendai, about 1,000km south-west of Tokyo.
The country's return to nuclear is expected to signal an end to its record four-year LNG take-up – a potentially significant blow for a market already experiencing a deceleration in demand, low prices and over-supply.
So what impact will Japan's retreat from the market have on LNG projects in Australia, the US and Canada? Can the market expect demand to increase in the long term, and if so, from where? Heidi Vella spoke to Christopher Goncalves, co-chair and managing director of Berkeley Research Group's energy practice, to get the answers.
Heidi Vella: Will Japan's slowdown in LNG consumption have a significant impact on global LNG markets?
Christopher Goncalves: It is already apparent in the LNG markets that demand growth has decelerated very significantly. So much so that over the last three years global demand for LNG was relatively flat on a global basis. Obviously, Japan, after the initial substantial purchases following the tragic earthquake and tsunami and the nuclear shut-downs that followed in 2012, has pulled back quite a bit on additional purchases. And Chinese demand was originally expected to grow extremely rapidly and now it is only growing rapidly. There is still a robust market in China but it is not the market many expected or hoped for.
Overall, there is the general sense that demand has not been growing nearly as much as expected.Meanwhile there has obviously been a tremendous amount of supply developed in Australia, the US, Canada and many other markets that are aiming at what I call 'a rapidly slowing market'.
HV: Given the current market climate, will many projects proposed or in progress now still be developed?
CC: There are several Australian projects that were already in very advanced stages of construction and some of those have just recently come online. Others are to come online shortly; those will probably be finished because they are so far along. But the new projects, some of the more expensive projects that have been struggling with cost overruns and delays are foundering. There are many, many projects proposed in North America; five of them have made very good progress and are now in various stages of financing and production. They are very likely to be fully up and running at the end of the decade and there is a whole series of other greenfield projects that are, some of them, very advanced in development and others much less so. Those are all over the US Gulf Coast, some on the Eastern Seaboard, the Pacific North West and British Colombia. There are even some being discussed in Mexico.
---
---
Despite nuclear energy's potential as a low-carbon replacement for baseload fossil fuel generation, the public remains sceptical.
---
Some number of those projects will get built because they tend to have a low cost of peak gas from North American shale gas production, typically, as well as a reasonable proximity to market. At the low prices of today they are not so compelling, so if prices stayed for a long time as low as they are in the LNG industry there would be a significant pull-back on those projects just because they wouldn't be economic. But most people don't expect prices to remain as extremely low as they are right now and to bounce back at some point, probably toward the end of the decade, or at the beginning of the next decade.
HV: In the next decade where do you think new LNG demand might come from?
CC: Clearly there is an expectation for growth in China. I should also add, regarding Japan, although the conventional wisdom now is they are bringing nuclear capacity back and they are adding renewable capacity, coal and other fuels to balance its portfolio of energy supply, there are very big questions and uncertainty in the industry, including in Japan about how successful these programs can be. And with LNG prices this low and doubts about the speed of nuclear revival, nuclear restoration and renewable energy integration, it is quite possible that if those projects start to stumble or struggle a part of the solution will be LNG supply and gas-fired generation capacity.
Similar principles apply to China, especially the more difficult the air quality climate conditions and the more pressure they feel to rapidly change the profile of energy consumption away from coal. Although the plans for gas consumption are currently manageable and reasonably moderate there are scenarios, where, especially with low prices of LNG, they may ramp up consumption again in the coming years.
Then there are a multitude of projects all over South East Asia and Eastern Europe principally that are in various stages of development and construction and can provide a new wave of LNG demand at individual terminals, essentially all around the world.
HV: What can the market expect for the remainder of the decade?
CC: The writing is sort of on the wall for the remainder of this decade in terms of supply and demand because it does take the big supply projects three, four, five years for the entire financing and construction process. If a terminal hasn't yet began that process now it doesn't have much chance of being online by 2020. What is really interesting and challenging to project for most people in the industry right now is the outlook for the early part of the next decade – the 2020s – in terms of which projects and which supply sources are most likely to succeed when prices and demand begin to rebound as they are expected to.
"The benefit of low prices right now is that the low prices will eventually stimulate more demand."
The benefit of low prices right now is that the low prices will eventually stimulate more demand. There are many buyers in the market who are attracted to LNG at current prices, whereas years ago when the prices were double or triple current levels they didn't find it so compelling. So, in my mind, the key question is once demand and prices begin to rebound towards the end of the decade and into the next decade, which are the next wave of projects that are most likely to be successful in the market? How many of them will be needed, that is another question; there is a lot of damage being done right now in the current economic environment. There will be both project failures and cancellations.
HV: What other key challenges are facing LNG supply between now and 2035?
CC: There are many. There are issues of labour adequacy. Australia has had many significant delays and cost overruns and a lack of highly skilled labour. There is the concern the same could become true in British Colombia, where you are dealing with the British Colombia coast and a lot of remote locations in a market that has an oil culture but not particularly an LNG culture.
So the contractors and labour need to build all the liquefaction terminals, as well as the pipelines and upstream production needed to support exports, it's not immediately clear where that will come from. Those kinds of challenges certainly are very important. As demand has softened and the need for supply has softened there is less likely to be a problem because there is going to be fewer terminals under construction.