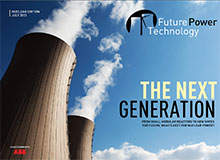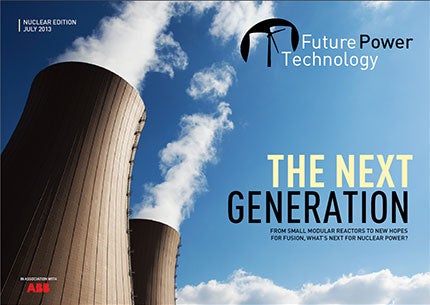 While planning a new wave of nuclear plants the UK is also counting the cost of decommissioning the facilities that are approaching the end of their service lives. We explore the technology and financial backing required to safely and sustainably take nuclear plants offline.
We also take a look at promising new technologies such as the small modular reactor developed by Babcock & Wilcox with funding from the US Department of Energy, and a new molten salt reactor concept designed at the MIT, which could be fuelled by nuclear waste.
Moreover, we hear from GlobalData about Saudi Arabia's extensive plans to develop nuclear power capacity, and take a look at major industry projects as well as NASA-funded research into the possibility of replacing rocket fuel with nuclear fusion to power spacecraft.
Click here to read this issue.
In this issue
Making way for new power
With a new generation of power plants waiting in the wings, Future Power Technology considers how decommissioning the UK's ageing nuclear facilities represents an expensive long-term challenge for the industry.
Click here to read the full article.
Small but powerful
A new generation of small modular nuclear reactors could offer a flexible, cost effective alternative to energy production. We explore the benefits of SMRs and ask whether they could one day replace larger units.
Click here to read the full article.
Positive reaction
A new molten salt reactor concept could create energy from nuclear waste while enhancing efficiency. Future Power Technology asks the inventor about his vision for the future of nuclear power.
Click here to read the full article.
Rocket science
NASA-funded research is testing how nuclear fusion could replace rocket fuel. We find out if this project could break the trend of failed fusion experiments and open new doors for controlled fusion reactions.
Click here to read the full article.
Saudi Arabia's nuclear ambitions
As power demand, environmental concerns and oil and gas export opportunities grow, Saudi Arabia is formulating extensive plans develop nuclear power capacity, according to research and consulting firm GlobalData.
Click here to read the full article.
Novovoronezh nuclear power plant II
Novovoronezh nuclear power plant II (NNPPII) is being built on the site of the Novovoronezh nuclear plant in Voronezh Oblast, central Russia.
Click here to read the full article.
Olkiluoto nuclear power plant
A new unit 3 with an installed capacity of 1,600MW is under construction at the Olkiluoto nuclear power plant in Eurajoki, western Finland.
Click here to read the full article.
Next issue: Changing perceptions
In April the UK Department for Energy and Climate Change published a study which found that only a small portion of the public remains opposed to wind farms.
We examine how increased environmental awareness, growing familiarity as well as improved technology have influenced public opinion, and ask which issues may still be holding wind power back.
We explore some of the latest technology, such as the Siemens B75 which, with a record-breaking 75m blade, will generate around 65% more energy than previous best models, and ask why wind turbines of less than 50kW are beginning to play a more significant role in electricity generation and how new technologies are improving the economics of small turbines.
Moreover, we investigate the logistical challenges involved in installing today's giant onshore wind turbines in some of the world's remote locations, and take a look at new wind farms under construction.
Sign up for your free subscription to get future issues delivered directly to your inbox.
Digital magazine FAQ
The online magazine is viewable on any computer with Flash Player installed. It is also viewable on mobile devices, iPhones and iPads although some features and videos will be disabled.