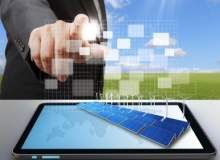 Also this month, EDF Energy announced that its eight nuclear power plants in the UK produced their highest output for seven years in 2012.
The stations generated 60TWh of low carbon electricity in 2012, almost 50% more than the electricity produced in the previous year and enough to power half of UK homes.
EDF has attributed increased production to an annual investment of £300m in nuclear power facilities, which is in addition to the £350m spent on plant operations each year.

Alstom has signed a €250m contract with the General Electricity Company of Libya (GECOL) to provide spare parts for 11 gas turbine units at five different power plants in the country.
The scope of the contract, signed in December 2012, involves the delivery of a package of strategic spares for use across GECOL's installed base.
Alstom Thermal Services senior vice president Hans-Peter Meer said his company was committed to restoring power back to Libya, a country which has been badly affected by a civil war.
"Our services ensure that gas plants across the globe continue to operate with high efficiency and reliability. They will be instrumental in bringing much needed generation capacity back to the Libyan grid," Meer said.

The UK Crown Estate announced its plans to invest in Britain's first wave and tidal stream array projects in an effort to support the growth of the industry.
Up to £20m will be invested in two wave and tidal stream projects, along with other firms and in parallel with grant support from the UK Government.
The cash injection stands to aid the expansion of the marine energy industry, which suffered cuts in 2011.

The good news for UK renewables continued in January as a group of scientists from the University of East Anglia said they plan to artificially replicate photosynthesis, a process used by plants to transform sunlight into energy, in an effort to develop more efficient renewable power sources.
During photosynthesis, plants create energy that is then used to produce hydrogen, a zero-emission fuel that could power vehicles or be transformed into electricity.
Scientists believe that this method of harnessing the sun's energy will be far more efficient than existing ways of converting solar energy into electricity.

Australia is set to start civil nuclear cooperation talks with India for exporting uranium fuel to the nation, a government official said.
India's External Affairs Minister Salman Khurshid said in a release that the two nations would hold the first round of talks in New Delhi, India, in March 2013.
"Our relations are based on shared interests and mutual benefit in political and security areas, our expanding economic and trade ties, our cooperation in the energy and resources sectors, collaboration in science and technology and research, and our growing people-to-people links," said Khurshid.
India currently produces less than three percent of its energy from its existing nuclear power plants and intends to raise the figure to 25%by 2050.

Japan's Nuclear Regulation Authority (NRA) unveiled draft safety rules to protect nuclear power facilities against natural disasters and terrorist attacks.
The new safety measures will be mandatory under the proposed standards, making it difficult for electric utilities to reopen idle nuclear plants which were shutdown after the Fukushima Daiichi disaster in 2011.
Set to be finalised in July 2013, the new rules could be the biggest overhaul of mandatory industry standards since the nuclear disaster.

Global investment in smart grid technologies has increased by seven percent to $13.9bn in 2012, driven by spending in China, according to London-based research firm Bloomberg New Energy Finance (BNEF).
China had raised investments by 14% to $3.2bn last year, largely due to a smart-metering programme in the country, where spending on smart grids is anticipated to outstrip the US in 2013.
Investments in energy-smart technologies, such as meters that would enable customers to monitor their energy use, are estimated to reach $25.2bn by 2018.

China-based Fujian Datang International Wind Power Development (FDIWPD) is planning to invest CNY6bn ($964.1m) to build the country's first offshore wind farm off the coast of Fujian Province.
The blueprint for the 300MW Liu'ao wind facility has been laid out by FDIWPD, a subsidiary of China's Datang International Power Generational.
The project is included in the development programme for Fujian, which divides the sea area into four quarters, each slated to provide up to 1.5GW of energy.
---
Related content
---
Records are being broken almost monthly in the concentrated photovoltaic (CPV) solar power market, but at the same time manufacturing plants are being shut down and big players are struggling to compete with their cheaper Chinese counterparts.
In November 2012, the UK's Crown Estate confirmed that three organisations have secured rights to progress with the development of tidal energy projects at eight sites around the UK.
---