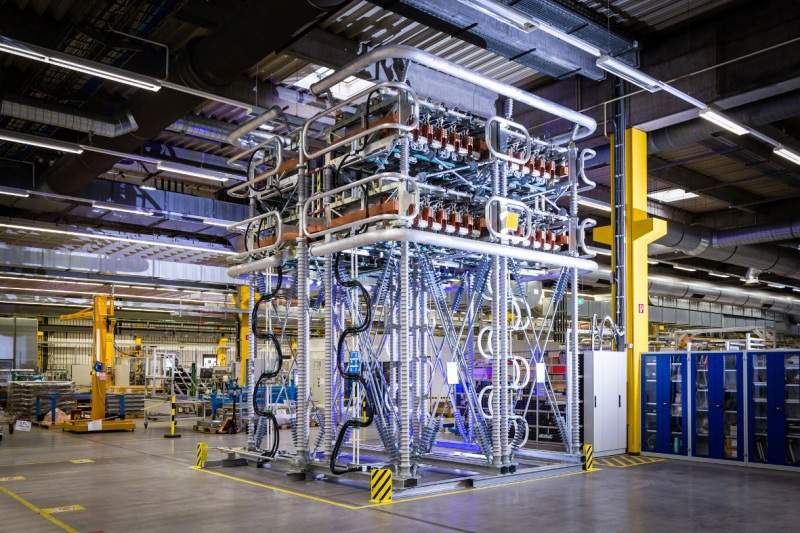 Siemens entered a deal with AES to form new 50/50 joint venture (JV) company Fluence.
The JV will provide power storage technology and services, combining AES' experience in deploying energy storage with Siemens' global sales presence. It will also bring together AES Advancion and Siemens storage platforms.
In addition, Fluence will offer scalable, flexible, and cost-competitive energy storage solutions to its customers.
---
Canadian electricity transmission and distribution utility Hydro One signed a definitive merger agreement to purchase US-based energy company Avista for $5.3bn.
Following the deal, the companies will form a new regulated electricity and natural gas business, which will be headquartered in Toronto, Canada.
The combined company will be able to serve more than two million retail and industrial customers, holding assets across North America including Ontario, Washington, Oregon, Idaho, Montana, and Alaska.
---
Pöyry and AWR Lloyd will commence a new multi-client study to provide insight into the threats and opportunities related to the power industry in Thailand.
Scheduled to begin by September this year, the study is expected to produce final results by December.
Entitled 'Running on Empty', the study will provide information on the potential risks that could emerge from the country's increasing dependency on liquefied natural gas (LNG).
---
American Electric Power (AEP) unveiled its plan to invest $4.5bn in a new 2GW windpower facility in the western panhandle of Oklahoma, US.
Named Wind Catcher Energy Connection, the site will be equipped with 800 GE 2.5MW turbines and will be the largest, single-site wind project in the US once complete.
Currently being developed by Invenergy, Wind Catcher will be able to provide around nine million megawatt-hours of wind energy a year to its customers in the US states of Arkansas, Louisiana, Oklahoma, and Texas.
---
Queen's University Belfast in Northern Ireland was awarded more than €9.3m in funding from the Special EU Programmes Body (SEUPB) to establish a centre to support cross-border research in the fields of bio-energy and marine-based renewable energy.
Named 'Bryden Centre for Advanced Marine and Bio-Energy Research', the project covers the use of tidal power at ocean energy sites Strangford Lough and the North Antrim Coast in Western Scotland.
The centre will also study the potential for wave and tidal power generation in Donegal, Ireland.
---
Toshiba agreed to pay $2.16bn to exit two troubled nuclear reactor projects currently being built by its Westinghouse Electric Company (WEC) subsidiary at the VC Summer Nuclear Station in South Carolina, US.
Under the agreement, Toshiba will pay $1.19bn to South Carolina Electric & Gas (SCE&G), which owns a 55% share in the project.
The company will also pay $976m to the state-owned utility Santee Cooper, which owns the remaining 45% stake.
---
GE Power secured a deal to provide power generation services, digital solutions, and its HA gas turbine technology to the Tierra Mojada combined-cycle gas-fired power plant in Guadalajara, Mexico.
As part of the deal, GE Power will provide its extended scope portfolio and Predix-based digital solutions.
The Tierra Mojada plant will be equipped with two GE 7HA.02 gas turbines, one steam turbine, three generators, two heat recovery steam generators (HRSG), and new plant control systems.
---
AES secured $2bn non-recourse financing for its 1,384MW Southland repowering project in Southern California, US.
The project comprises 1,284MW of combined cycle gas-fired generation and 100MW of battery-based energy storage.
---
Abu Dhabi Fund for Development (ADFD) commenced construction of the National Dispatch Centre, a new power plant project in Guinea.
The centre is expected to increase energy control efforts, stabilise the Guinean national electrical grid, and bring additional power to the country.
The ADFD provided $18m of funding for the project, which is part of a total $90m designated by the Abu Dhabi Government for development projects across Guinea in 2013. The allocated fund is expected to cover 80% of the project's total cost.