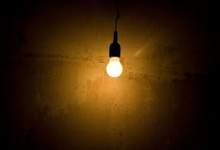 Creating access to electricity for the 1.2 billion or more people estimated to live without power in disconnected impoverished rural communities has so far been an insurmountable challenge.
Small-scale decentralised microgrids could, however, form a potent solution. A microgrid can provide electricity for as little as 20 households via a low voltage distribution network using interconnected local generation sources such as micro-hydro, a diesel generator, biomass or solar.
A proven technology already in use around the world, microgrids have garnered attention from the UN and World Bank for their Sustainable Energy for All (SE4ALL) initiative, for which one of its three global objectives is to deliver universal energy access, both electrification and clean cooking solutions, by 2030.
However, as a report published earlier in the year revealed, microgrid developers and operators often encounter many community-related challenges where a one-size-fits-all business model is not applicable.
Working with remote communities
The report, entitled 'Microgrids for Rural Electrification: a critical review of the best practises', looks at twelve case studies located in India, Malaysia and Haiti which all had systems of roughly 100 kilowatts.
It found that some of the main challenges developers encountered were: difficulty controlling use of the system, theft and bad management of operations and maintenance. However, these issues varied for different communities and depending on whether a microgrid operation was for-profit or part or fully subsidised.
---
---
The International Ashden Awards champion the most interesting and life-changing sustainable energy projects created at a grass-roots level.
---
For example, if a microgrid is for profit, the developer's challenge is collecting the payments from the customer.
"We certainly found just getting people to pay on time a challenge and they [case studies] each came up with different ways in how to manage that," says report co-author and founder of Earthspark International, Daniel Schnitzer, a Ph.D. candidate at Carnegie Mellon University in the US. .
To overcome this, some operators put in prepaid electricity meters, while others simply had a payment collection staff member collect payments from the customers at least once a week or, in some cases, almost every day.
Other issues that affected part-subsidized and for-profit microgrids, the report found, was controlling customers' usage and combating theft. One of the characteristics of a microgrid is that there is a limit to the amount of power it can put out, says Schnitzer. Output therefore needs to be controlled otherwise customers will tend to abuse how much energy they use.
"Even if a small number of users do that it will cause the grid to go into a brown-out or even in a black-out and it [microgrid] will just stop working. Then your microgrid has essentially failed," Schnitzer warns.
Co-founder of Mera Gao Power, which serves off-grid villages in Uttar Pradesh, India, with solar microgrids, Nikhil Jaisinghani, says energy theft was and is a continuing problem.
"Initially we were only a lighting company. We figured out how to limit [electricity] theft for TVs but we couldn't stop people from charging their phones. We tried everything we could think of before we eventually decided to add phone charging into the service. That eliminated 90% of power theft attempts," he says.
"The problem of self-regulation was found to be a big challenge in each of the case studies."
"We still face issues now but we are adapting and feel we have a microgrid design to adequately control theft," Jaisinghan adds.
Mera Gao Power also face issues with money collection in the winter when the company discounts its service because the microgrids are less effective due to the foggy weather.
"But this past winter, we didn't do it very well," Jaisinghan explains, "and as a result, we created a precedence for non-payment in the winter. We have been increasing the payment rate steadily but a single slip-up has led to lasting challenges. We hope to be out of the woods by the end of monsoon."
Operations & maintenance – self-regulation rarely works
Due to the often remote location of the communities microgrids serve, developers have relied on hiring local people to operate and maintain the grids because it is not always financially viable for someone to come from outside to carry out maintenance. However, this has resulted in abuse of power, negligence and theft.
"It's the problem of self-regulation and that was found to be a big challenge in each of the case studies where we came across a degree of responsibility by the consumers of the grid," he adds.
In one instance, a village chief who was elected to be head of the village committee and responsible for operating the grid consumed most of the electricity himself resulting in power outages for everybody else. Due to his standing in the community and the remoteness of the government agency involved, there was little anybody could do about it. An almost parallel situation happened in Malaysia.
Executive director of Energy Access at the UN Foundation, Richenda Van Leeuwen, who says the UN SE4ALL initiative is looking very closely at microgrid models, points out that every microgrid structure will be different, depending on government regulation, size and location.
---
---
How is clean tech changing lives and how can it be scaled up to game-changing levels?
---
"The whole structure varies enormously whether it is essentially run as a professionally regulated entity fully under the oversight of the regulatory authority of the country, depending on the size of the country all the way down to it essentially being a more informal agreement between a number of households that is generally not subject to a high degree of external regulation," she says.
Solutions in the pipeline – is technology the answer?
In the future, it is hoped technology can provide a viable solution to each of these problems.
"There were some statements made by some of the developers that said 'look there are technological solutions to these problems that unfortunately don't exist yet'," Schnitzer says.
These include having the ability to remotely monitor installations or in some cases to remotely control these installations via smarter metering systems or a supervisory control and date acquisition (SCADA) system.
SCADA systems are found on all major generation instillations on central grids, according to Schnitzer. The operator on the central grid receives in real time what is going on with their generation and power plants.
Technologies like these have the potential to grant a higher level of control to the developer who could be based at a remote location or head office in a city or town.
"Issues varied for different communities and depending on whether a microgrid operation was for-profit or part or fully subsidised."
"Unfortunately they are relatively expensive and nobody has really made much of an effort to scale those technologies down to the size of a microgrid," Schnitzer adds.
Do microgrids have a future?
The International Energy Agency (IEA) has projected that, given today's technology state, to reach the UN's 2030 target, about 40% of the total solution will need to be provided through some type of microgrid intervention
Van Leeuwen, a former private equity investor, assures that the UN is seeing "quite a lot" of interest from international institutional investors, particularly where they see a pipeline of opportunities.
"If you can show a pipeline of 10, 20, 30 opportunities behind you as a company then as a commercial investor that is going to be more interesting than a single project," she says.
Schnitzer also says there are a lot of social investors in the space, as well as local banks willing to lend to independent local companies. For example, Husk Power Systems in India, which is featured in the report, owned and operated some of its grids but also sold some to independent companies financed by local banks.
"In India one benefit of developing grids there is that the central government provides a very, very generous capital subsidy that is currently around 39% of all capital," Schnitzer says.
Both Schnitzer and Van Leeuwen agree that in many cases subsidies will be required to help de-risk the project for investors.
A new focus from the UN and the World Bank will provide guidance with structure and legislation advice as well as help to mobilise countries quicker.
In fact, the microgrid sector could already be much bigger than anticipated as the report does not include Africa – another report is planned for this region – or Cambodia, where microgrids are thought to be in widespread operation. The inclusion of Africa and Cambodia could provide further valuable insight.
Despite the challenges microgrids face, they are largely supported by NGOs and other organisations as an interim solution to a widespread problem that if solved could vastly improve the lives of over a billion people.
As Knowledge and Research adviser at Ashden, a not-for-profit organisation that champions practical, local energy solutions, Anne Wheldon, says: "It may not be the perfect solution but if you can get enough electricity at the most important times, for the most important things that you want to do, then that can be a useful stepping stone and this is the way I would look at it."