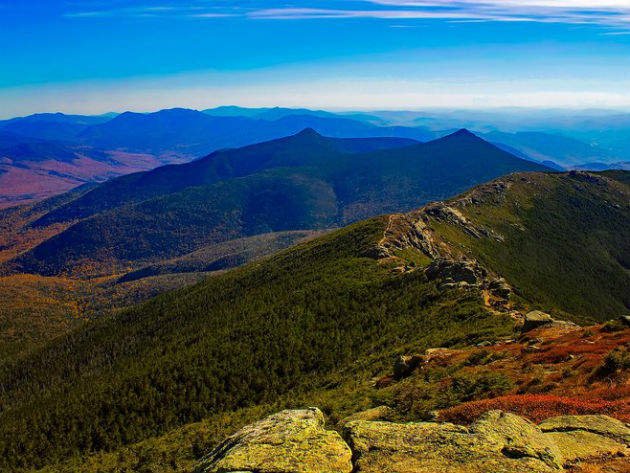 The Northern Pass project, run by parent company Eversource, is currently going through permit hearings, with the hope of obtaining both state and federal approval for its $1.6bn transmission line by the end of the year. The project would bring 1,090MW of clean, reliable, hydropower down from Québec, Canada to New Hampshire and the rest of New England.
Over 192 miles of transmission line will be required to transport the cheap, renewable power provided by Hydro-Québec to New Hampshire where energy prices are soaring. Hydro-Québec already provides energy to New Hampshire, but the new transmission system will greatly increase reliability and capacity. The hydropower company has an installed capacity of 36,908MW at present, and all the water used to generate this power flows back into rivers with no quality loss.
However, despite the potential benefits of the project, opposition has been staunch.
The Northern Pass project
The Northern Pass project will see power travel 158 miles via a brand new direct current transmission line as far as Franklin (NH), where a converter station will change it to alternating current (AC). From here, it will be transmitted 34 miles down to Deerfield (NH) and into the New England energy grid.
The transmission network will run both underground and overground, in order to minimise the effects upon surrounding areas. 60 miles of new transmission lines will be built underground, 32 miles of new transmission corridor will be built in the North Country of New Hampshire, of which 160 miles will make use of existing transmission corridors.
"60 miles of new transmission lines will be built underground, 32 miles of new transmission corridor will be built in the North Country of New Hampshire, of which 160 miles will make use of existing transmission corridors."
Construction of the colossal network cannot take place until permits are approved, and Northern Pass is currently in the process of permit hearings. The company is positive about the outcome, however, although final approval isn't expected until December. "They're going well, there's actually a need for many days of hearing because as you mentioned the scale is significant," says Northern Pass spokesman Martin Murray. "Our application to the state was more than 20,000 pages in length, it included testimony from a variety of experts in different fields, one might be construction, one regarding property values, one environmental impacts, amongst others," he added.
How well do you really know your competitors?
Access the most comprehensive Company Profiles on the market, powered by GlobalData. Save hours of research. Gain competitive edge.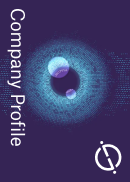 Company Profile – free sample
Thank you!
Your download email will arrive shortly
Not ready to buy yet? Download a free sample
We are confident about the unique quality of our Company Profiles. However, we want you to make the most beneficial decision for your business, so we offer a free sample that you can download by submitting the below form
By GlobalData
Cheaper and cleaner electricity
The project could provide a number of benefits to those living along the transmission lines, as well as those using the power in New England. A clear plus is the green credentials of hydroelectric power, which produces 70 times less emissions than coal. Currently, around 50% of New England's energy pool is made up of natural gas, a reliance which produces greater amounts of greenhouse gases and limits flexibility.
"The energy pool in our region is really dominated by natural gas, so we don't anticipate that hydroelectricity will become as significant a component of the mix as natural gas, but it is still very beneficial to diversify that pool so that we're not so dependent on one signal source of energy," says Murray.
Northern Pass will provide baseload power, ensuring that New Hampshire has a secure source of clean energy. Over 4,000MW worth of power resources were scheduled to be retired by this June, increasing demand for reliable power throughout New England. It is estimated that helping the region to meet the increased demand with hydropower, instead of heavily polluting alternatives, will decrease carbon emissions by up to 3.2 million tonnes per year. On top of this direct impact, the improved transmission network in the North Country will increase its capacity by as much as 100MW, removing transmission restrictions for small-scale renewables in the area.
Along with the environmental benefits, there are the economic advantages of the project. With increasing energy prices, the promise of a $62m annual energy cost savings for New Hampshire consumers from the Northern Pass has quickly garnered support.
"There is very strong support from the largest chambers of commerce in the state, and those chambers represent many of the businesses in New Hampshire that are concerned about the rising cost of electricity," says Murray. "Also, strongly supporting the project is labour. This project will result in a couple of thousand jobs during the construction period, both direct and indirect jobs and there's great eagerness to have the project move forwards to get those jobs," he adds.
The project is expected to provide an extra 2,600 jobs during the construction phase. Following this, towns such as Franklin (NH) will benefit from the annual $30m in additional state and local tax revenues the project promises.
The case against the Northern Pass
Despite keen support for the project from industry and the government, Northern Pass has also faced staunch opposition from a number of factions. Say No to Northern Pass is a group set-up specifically to protest the project, using petitions and attending licensing rounds to try and prevent Northern Pass turning New Hampshire into "a glorified extension cord".
The group's main concern is the visual impact of the project, and what this would mean for tourism and the economy. "With towers placed roughly every 800ft, the Northern Pass will cut a swathe through some of New Hampshire's most scenic landscapes, such as the White Mountains National Forest, the Pondicherry division of Silvio O Conte National Fish and Wildlife Refuge, private conservation lands, numerous wetlands, and other areas," the Say No to Northern Pass website claims.
"It is estimated that helping the region to meet the increased demand with hydropower,will decrease carbon emissions by up to 3.2 million tonnes per year."
The threat of transmission lines to the surrounding environment may also have human consequences. The White Mountain region of New Hampshire has a booming tourism industry, attracting nearly 300,000 skiers alone to the area. Project opponents claim that the 135ft structures will tower over resorts, directly affecting their popularity. Should the attractiveness of the surrounding countryside be drastically changed by the project, inns, resorts and locals fear it will lead to a decline in tourism, and the money this reaps.
These arguments have led to many local residents refusing offers of millions of dollars from Eversource to use their land for the Northern Pass project. Those opposed claim that 95,000 acres of land will be altered by the project, causing property prices to collapse.
The potential reduction in the value of homes is compounded for many by the inaccessibility of the energy. In the north of the state, where the DC transmission lines will run, power from the Northern Pass will be inaccessible in addition to the visual impact of the line and the repercussions its construction may have to protected areas.
But despite the group's claim that "this project will degrade natural and recreation resources of state, regional, and national importance", Northern Pass argues there will be no such impact.
"What is sometimes missed in some of the reports is that more than 80% of the project will be constructed underground or within rights of way where pylons or structures exist today," says Murray. "The remaining area is in the North Country," he explains, "And the majority of this additional area is through a working forest where there are no tourists, and the owner and the manager of that working forest strongly support the project. The remainder of the project is on land that we either own or are leasing from willing land owners."
Northern Pass argues that it is working together with those in New Hampshire to ensure that the project provides minimum impact with maximum benefits. This is being done in a number of ways, for example, talks are ongoing with locals near where a structure will be visible overlooking a valley in the North Country. "What we've agreed to do in that area where you can see that structure is use a monopole instead of a lattice pylon," says Murray.
"It's more expensive but many people believe that it's less visually impactful," he says, "At the same time we can discuss whether or not to use a material that will naturally rust while maintaining its strength so that it's brownish in colour and perhaps melts into the background more than if it was highly polished, galvanised steel."
Whilst Say No to Northern Pass requests that a large percentage of the transmission lines are buried, Northern Pass has argued that this is too expensive, adding a billion dollars to the cost of the project which would increase energy prices. Instead, the company is focusing of mitigating the visual impact and other factors, where possible, overground.
"There are opportunities and options that we have, and we're very willing to work with communities and individuals where we can to mitigate any perceived or potential impact," says Murray.