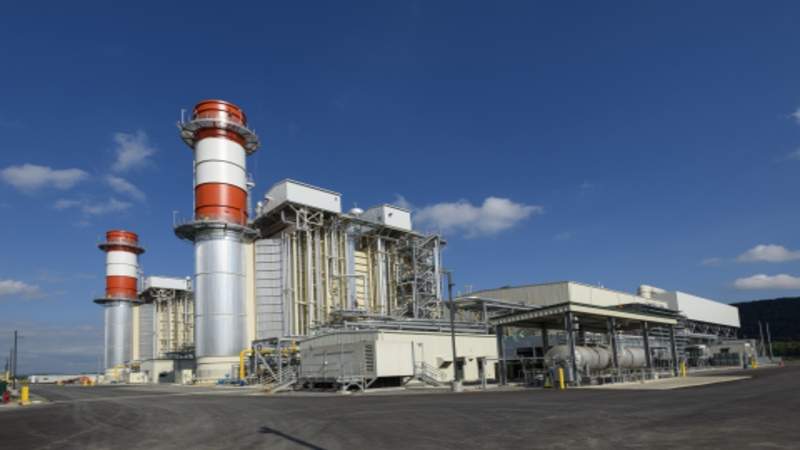 Panda Power Funds has commissioned new 829MW natural gas-fired combined-cycle facility Panda Patriot generating station in Montgomery, Pennsylvania.
The new US-based plant is second of two natural gas projects designed to use Marcellus Shale gas to power around two million households.
Panda Liberty generating station was commissioned last month and is located in Bradford County, Pennsylvania. Gemma – Lane Patriot Partners, a joint venture between Gemma Power Systems and The Lane Construction, served as EPC contractor for this project.
US-based company LS Power Equity Advisors has entered into an agreement with TransCanada Corporation to acquire around 3,950MW of generation resources in Northeastern US.
The agreement was signed through TransCanada's affiliate Helix Generation and will see LS Power pay $2.2bn in cash to TransCanada, subject to working capital and other adjustments.
The transaction is expected to close by Q1 of next year, pending receipt of necessary regulatory approvals and third-party consents.
Ministers of three Scottish Government island councils have expressed concerns over the UK Government's indecision on renewable project developments in Scotland.
In a letter written to the Secretary of State for Business Energy and Industrial Strategy Greg Clark, leaders and ministers of three Scottish Island councils have expressed concerns about the effects of continued uncertainty on support for large-scale renewable energy projects on the Scottish Islands.
The ministers suggested that the delay in announcing the technologies used for supporting renewable energy projects are putting existing investments at risk.
UK-based green electricity company Ecotricity has revealed its plans to produce gas using grass.
The company emphasises the potential of the new method in a new report 'Green Gas Mills: The Opportunity for Britain', which describes how this process could provide all of the gas needs for 97% of Britain's homes.
It also claims that it will strengthen the economy and create a new industry with up to 150,000 jobs.
The European Bank for Reconstruction and Development (EBRD) and Piraeus Bank have agreed to provide financial support for Terna Energy's renewable projects in Greece.
Terna will receive €50m from the EBRD and €10m in parallel financing from Piraeus Bank. These funds will be used towards the development, construction, and operation of the company's renewable energy projects, including the improvement of 48MW windfarms in Central Greece.
Terna Energy has a broad portfolio, which includes windfarms, small hydroelectric plants, and waste-to-energy units with a total operational capacity of 738MW. It intends to enhance its operational capacity to 1,000MW in the coming years.
A new Confederation of British Industry (CBI) survey has revealed nearly 74% of firms and 81% of manufacturers see improved security of energy supply as a critical or important long-term goal for future operations.
Carried out in partnership with global designer, builder, financer, and manager of projects AECOM, the survey showed 71% of respondents see the need for greater investment in energy efficiency.
In addition, around 66% are confident about supply security, but only 27% feel the UK government will take steps to improve the long-term outlook.
US-based DTE Energy has completed an installation of the largest solar array in the City of Ypsilanti, Michigan.
Generation from the solar array will be sufficient to power approximately 150 homes in that region.
The array features 2,520 solar panels and its construction began in June. The array was commissioned in September.
The European Development Partners (EDP) has signed an Umbrella Agreement with the Arab Republic of Egypt to secure finance for a new windfarm in the Gulf of Suez area in Egypt.
The EDP includes the European Union (EU), KfW for German Development Cooperation, the European Investment Bank (EIB), and AgenceFrançaise de Développement (AFD).
Estimated to generate 200MW of renewable electricity, the project is part of the Egyptian long-term energy strategy, which aims to use the country's renewable energy potential. The Gulf of Suez windfarm will generate 650GWh of emissions-free electricity annually, which is sufficient to cater approximately 370,000 Egyptians.
US-based Entergy Corporation has entered into an agreement to sell Vermont Yankee nuclear energy plant and transfer the US Nuclear Regulatory Commission (NRC) licences to subsidiaries of NorthStar Group.
NorthStar Group is an environmental solutions company, which owns and maintains a large inventory of specialised dismantling equipment in the US. The sale is expected to expedite decommissioning and site restoration of Vermont Yankee nuclear power station by decades.
Energy Corporation also intends to speed up the transfer all the nuclear fuel spent to dry cask storage at the power station from 2018 to 2020.
Solar manufacturer JinkoSolar Holding has completed the sale of all of its indirectly held 55% equity interest in China-based solar power developer Jiangxi JinkoSolar Engineering to Shangrao Kangsheng Technology.
Shangrao Kangsheng Technology was formed by a consortium of buyers led by JinkoSolar Holding chairman of the board of directors Xiande Li. The $250m sale was to be funded with personal funds and debt financing.
The share purchase agreement with Shangrao was originally signed on 11 October this year.