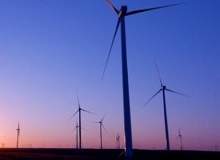 Enel Green Power España (EGPE) signed an agreement with Portuguese company First State Wind Energy Investments to sell all of its share capital of Finerge Gestão de Projectos Energéticos (Finerge) for €900m ($1bn).
Finerge is a wholly owned EGPE subsidiary operating across the Portuguese renewable sector, chiefly engaged in the development, construction and operation of wind farms in the country. EGPE is the Spanish subsidiary of Italian firm Enel Green Power (EGP).
Besides having 126MW of installed capacity as a part of its portfolio, Finerge also has minority stakes for 292MW.
Japan's Marubeni constructed a $2bn coal-fired power plant expansion in Cirebon, Indonesia, along with its PT Cirebon Energi Prasarana (CEPR) partners, including PT Indika Energy, Samtan and Korea Midland Power, and Chubu Electric Power.
The partners entered a 25-year power purchase agreement (PPA) with the Indonesian state-owned electricity utility PT Perusahaan Listrik Negara (PLN) for the expansion project, which was expected to have a capacity of 1GW.
The new facility was set up alongside the existing 660MW coal-fired power station in the city in West Java Province, which started operating in July 2012.
Kyushu Electric Power's second 890MW reactor turned operational at the Sendai nuclear power station in Kagoshima Prefecture, Japan.
The operator restarted their first reactor at the facility in August, which had the capacity to generate 890MW energy.
The facility was closed following the Fukushima disaster.
Canadian solar photovoltaic (PV) giant SkyPower made plans to invest $1bn in developing 500MW of utility-scale solar projects in Panama.
Over the next five years, the investment is expected to create more than 10,000 job opportunities in the country.
Prospective projects are also thought to broaden the scope in Panama for exporting locally manufactured solar panels.
Nordex acquired Acciona's Corporación Acciona Windpower in a €785m ($880m) deal that would create a new wind power major.
The company paid €366.4m in cash to purchase Acciona Windpower, in addition to 16.1 million of new Nordex shares valued at €26 each.
SKion/momentum, the main shareholders of Nordex, sold the Nordex shares to Acciona.
German conglomerate Siemens launched a new direct-current technology solution to enable cost-efficient and simplified grid connection for offshore wind power plants.
Unlike the conventionally used large central converter platforms, the new platform housing Siemens' transmission technology will be much smaller and compact.
The firm further developed the transmission technology, which can connect multiple smaller platforms sequentially in a wind farm and then route them to an onshore transformer substation.
US-based Entergy decided to shut down the 680MW Pilgrim nuclear power station in Plymouth, Massachusetts, by June 2019.
Poor market conditions, reduced revenues and higher operational costs were cited by the operator as the reason for this decision.
Entergy informed the independent system operator of the electric grid, ISO New England (ISO-NE), that the power plant will no longer serve as a capacity resource in the market.
Switzerland-based Advanced Power's affiliate Cricket Valley Energy selected Bechtel as an engineering, procurement, and construction (EPC) contractor for its proposed 1GW combined-cycle power generating facility in Dover, New York, US.
It has been designed as an efficient natural gas-fired facility, which will be equipped with advanced technologies to emerge as a clean power generating facility in the state.
Cricket Valley Energy project manager Robert E De Meyere said: "We are confident the expertise and experience Bechtel brings to our project will help achieve our goal to make Cricket Valley Energy a trusted resource in the region's energy supply, revitalise a dormant industrial site, and create jobs and tax revenue for the town of Dover and the region."
Asian Development Bank (ADB) loaned $500m to Indonesia in order to help diversify its power mix and support upgrade initiatives across its energy sector.
In a statement, ADB said that the financing is inclusive of a $100m allotment from the ADB-administered ASEAN Infrastructure Fund, which is expected to 'support the government's reform agenda, and unleash the sector's potential as a key engine of sustainable economic growth.'
Indonesia intends to cut its subsidies and apply cost recovery-based tariffs across the power sector.
French electric utility ENGIE and Japan's Mitsubishi Heavy Industries (MHI) signed a memorandum of understanding (MoU) to collaborate on the energy value chain and technology.
The agreement included development of technologies and solutions such as conventional and nuclear power plants, renewable energy technologies, and innovative services designed to increase energy-efficiency, optimise the use of resources and reduce CO2 emissions.
The companies also plan to develop technologies that will reduce emissions of electrical systems globally and increase process efficiency.