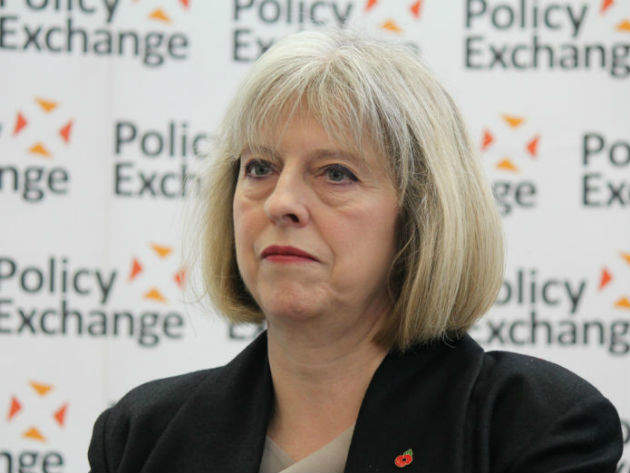 While projections around climate change may appear grim – 2016 is all but guaranteed to be the hottest year on record – one technology that experts agree offers at least some space for optimism is carbon dioxide capture and storage (CCS), a process which buries carbon dioxide from coal and gas power plants underground to prevent it warming the planet.
"For many years CCS has been one of the most important technological solutions for decarbonising the world economy and has featured prominently in the UK's scenarios for low carbon pathways," says Ajay Gambhir, senior research fellow at the Grantham Institute, Climate Change and the Environment, at Imperial College London. "If we are looking at a lowest cost pathway for getting to these international temperature targets of two degrees – and in light of the Paris Agreement well below two degrees Celsius – then CCS is critical."
Broken promises
It came as some surprise then, when in November 2015, the UK's former Prime Minister David Cameron shelved a clear manifesto commitment to invest £1bn in making CCS commercially available in the UK. Two projects – one in Peterhead, backed by Shell and SSE, and another in Drax backed by The White Rose consortium – were cancelled, leaving industry figures like Luke Warren, chief executive at the Carbon Capture and Storage Association, perplexed.
"It caught everyone by surprise," says Warren. "We'd obviously engaged a lot with the government in the lead-up to the spending review and what we had been told at the time was that it was a clear manifesto commitment. To have it taken away so late in the day was a shock to everyone and very disappointing. It effectively bought an end to ten years of CCS development in the UK."
"The economics are not working at the moment."
Cameron's chief justification for cancelling the plan was cost. "The economics are not working at the moment," he said at a liaison committee meeting in January. But many disagreed. According to the Committee on Climate Change, with government support the cost of CCS could fall from £170 per megawatt hour (MWh) to £100/MWh by the mid-2020s. Research by the Energy Technologies Institute has also found that without CCS, the long-term costs of decarbonising the UK could double – a view backed up by the United Nation's Intergovernmental Panel on Climate Change (IPCC), which concluded that CCS is needed to stop the cost of halting global warming from doubling.
While Gambhir notes "it is understandable that funding for certain public policies is cut when you are trying to balance the national budget," he adds that the economic case for government investment in large-scale demonstrations like Peterhead and Drax is clear. "Providing public funding for these things is needed because they are risky, they are first of a kind and individual companies are unlikely to be able to appropriate all of the knowledge and value," he says. "I don't know if the £1 billion will be put back on the table, but it does make sense from an economic perspective to have some public support for these first demonstrations."
Making the case for CCS
Since the decision to cut funding for CCS was made, a number of reports have surfaced making a renewed case for the nascent technology. In February 2016, the Energy and Climate Change Select Committee published a study that said meeting climate change targets would be more difficult without CCS.
In June, a major report by the Committee on Climate Change (CCC) called on the government to adopt a new strategy for the development of CCS. And in September, another major cross-party inquiry, led by the geologist and geophysicist Lord Oxburgh, called for massive national investment in CCS and argued that the technology can deliver cleaner electricity at a price that is competitive with nuclear and renewables.
According to Warren, the Oxburgh report is particularly significant because it involved so many stakeholders. "What is important is that there is broader buy-in from a wide set of people," he says. "The Oxburgh report had representatives from all of the main political parties and they all came to the same conclusions. It's tremendously helpful because the only way we can develop CCS is if we build a critical consensus that supports the technology."
The report also set out a clear plan for how this can be achieved. "It goes through the particular applications CCS can have and demonstrates the importance on a sector by sector basis," says Gambhir. "It's also good at identifying on the ground strategies to getting CCS going like a delivery body."
Will a new government mean a fresh start?
According to Warren, the UK's new government, led by Theresa May with Greg Clark as Secretary of State for the newly created department for Business, Energy and Industrial Strategy, offers cause for optimism when it comes to CCS.
"The government has said very clearly that it is going to come forward with a new approach," says Warren. "We have taken that to mean that the status quo isn't going to prevail. Certainly all of the signs we've seen so far seem to be positive. If you look at the history of the ministers I think they have got a very good track record in this area. And I think bringing together industrial strategy, climate change and energy into one department is very helpful."
Whether the government takes up the recommendations of the Oxburgh report remains to be seen. What is clear, according to Gambhir, is that in the wake of the Paris agreement and "increasing ambition around the world to start decarbonising the world economy," the British Government needs to show that it is committed to CCS, if it wants to be seen as serious about climate change.
"For the UK to demonstrate it is a willing partner in this global push, it needs to respond to this report and explain what it will do to help kickstart CCS," Gambhir says. "Given the potential world market for carbon storage and the economic consequences of trying to decarbonise without it, the more ambitious the government's response, the better."