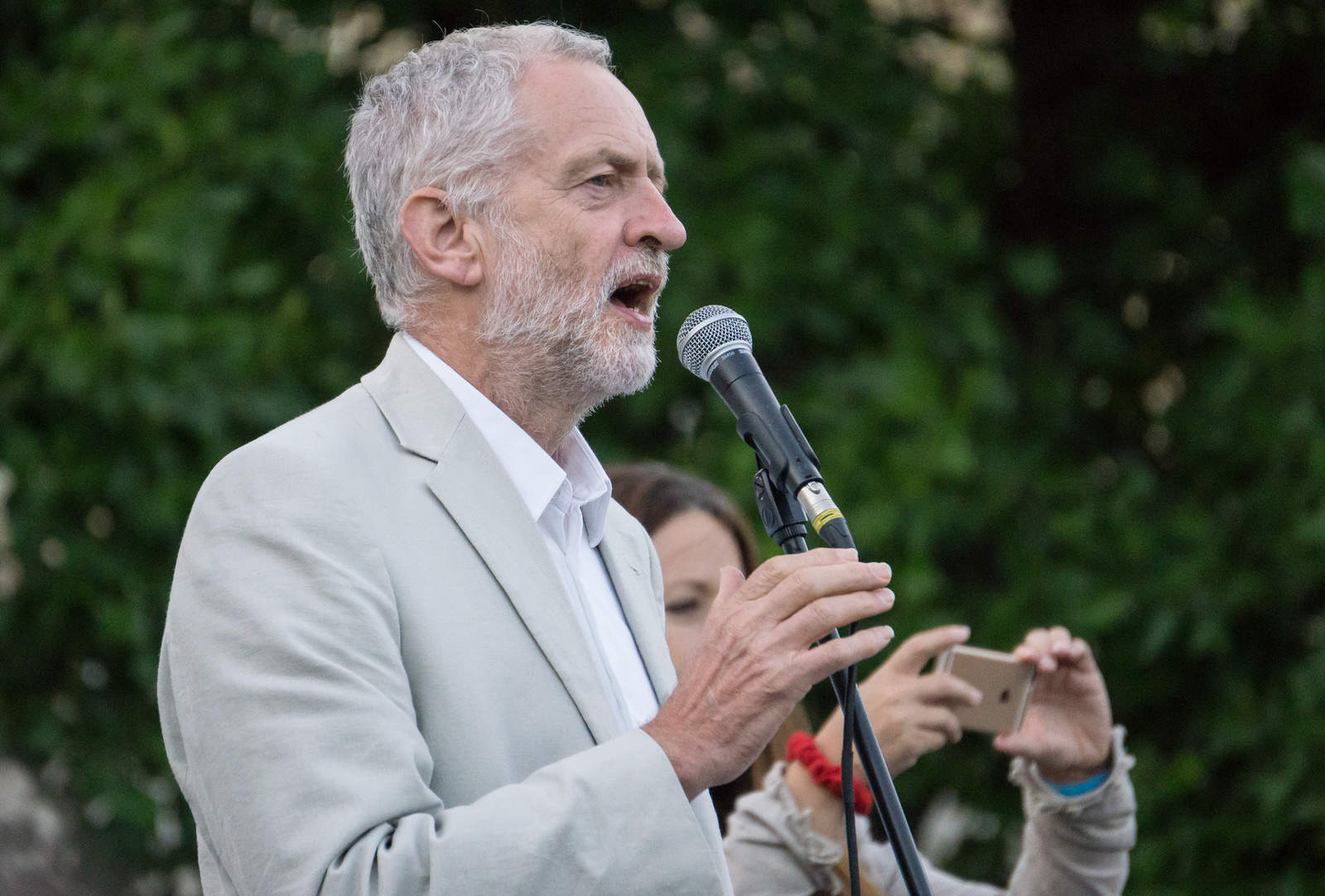 Labour leader Jeremy Corbyn has pledged to put co-operatives, supported by a network of regional development banks, at the heart of his party's energy reform policy. And while the benefits of such a system include reduced fuel poverty and increased community engagement with energy issues, there are huge technical and regulatory barriers to overcome before people-driven power could become a nationwide reality.
If Labour were to come to power, party leader Jeremy Corbyn has announced a bold new set of policies that would put people-driven power – in the form of 200 local energy companies – at the centre of the country's energy system. Corbyn would also promote the creation of 1,000 energy cooperatives with the support of a network of regional development banks, launch a national home insulation programme and phase-out coal power by the early 2020s.
The benefits of such a system are clear and wide-ranging. As Co-operatives UK policy officer James Wright explains: "Bringing communities in as partners in our energy transition gives them a stake in renewable deployment which in itself increases engagement around energy issues. Community energy can also be a way to funnel revenues earned from generation directly into energy saving and fuel poverty reduction measures. And because this is co-ordinated by the community those most in need can most benefit.
"Jeremy Corbyn has announced a bold new set of policies that would put people-driven power – in the form of 200 local energy companies – at the centre of the country's energy system."
"Going one step further, if 'prosumer' co-ops could be developed, wherein communities both produce and directly consume their own energy, this would revolutionise people's relationship with the energy system. Prosumer co-ops would make the energy system more accountable and responsive to a community's needs and aspirations."
More than 5,000 community energy groups have already sprung up around the UK since 2008, providing over 60MW of renewable generating capacity, and benefiting localities by reducing energy bills, investing in energy efficiency, providing advice to those in fuel poverty, creating jobs and contributing over £23m to community benefit funds.
Financing problems for renewables
There are big barriers to be overcome before this system could become a nationwide reality, however, not least finding a suitable way to finance it, an issue that's particularly pertinent at present given the current government's recent cuts to subsidies for small-scale renewable projects.
Since the cuts to feed-in-tariffs for solar and wind in January, there has been a drop in community energy start-ups by more than 80% (just ten new community energy organisations were registered between 1 January and 6 September this year compared with 76 green energy start-ups in 2015, according to Co-Operatives UK) because new projects just aren't financially viable anymore.
An entirely new policy framework that deals with this reality would be crucial to the success of a locally driven energy system. And Corbyn does have a plan: a £500bn national investment programme with a National Investment Bank and a network of regional development banks, as well as new legislation giving local co-operatives the right to sell energy directly to the communities they serve.
Municipal companies: already bringing big benefits
As well as cooperatives, energy companies owned by local authorities also feature heavily in Corbyn's plan, an encouraging sign as the local energy companies already in existence like Nottingham Council's Robin Hood Energy, Bristol Energy and Our Power in Scotland are already bringing benefits to their users.
Robin Hood Energy, which was launched by Nottingham City Council in September 2015, for instance, has already become one of the cheapest suppliers in the East Midlands. The not-for-profit company is also working hard to ensure customers are on tariffs that provide the lowest costs based on their energy behaviour and is starting the roll-out of smart meters, which, it hopes, will help to match supply with demand.
Both Bristol Energy and Our Power also offer lower tariffs than the 'big six' energy companies and Bristol Energy is also developing partnerships with local people and organisations generating renewable energy.
Unanswered questions on political energy plans
On top of the financial, technical and operational challenges involved in setting up municipal energy companies, a government seeking to roll-out these sorts of enterprises on a nationwide basis would also need to consider the issues that would arise when competition inevitably increased.
"At the moment, these companies are feasting off the inefficiencies of the big six because they're trusted and less complicated, but maybe the market would become enormously complicated if there were more of them," says Laurie Laybourn-Langton, a research fellow focusing on climate change, energy and transport at UK thinktank The Institute for Public Policy Research (IPPR), who recently produced a paper on the challenges and opportunities of local and community energy.
"They also need to think about what happens when prices start to rise again," says Laybourn-Langton. "If prices go up, that could erode customers' trust in them and erode their business model. It could also exacerbate the tension between having to make a return on investment and the social objectives these businesses have."
Furthermore, there is also some concern that if local authorities took on more responsibility, the communitarian ethos that makes local energy projects so appealing could be diminished. "From my position, that's not insurmountable though," says Laybourn-Langton. "These companies would just have to think about how they could be facilitators, using their expertise to help local groups, for example."
Finally, new supply companies would also have to ensure they could provide a full array of energy efficiency services, i.e. lowering demand through smart use of energy, and meet the country's renewable energy targets. "It's a big open question as to how they're going to do that, and will involve a lot of money," Laybourn-Langton says.
The potential benefits of people-driven power are wide-ranging, from reducing fuel poverty to boosting community engagement with the importance of renewable energy, but there still remain many unanswered questions about the practicalities of such a system.
For this reason, Laybourn-Langton believes more analysis is needed ahead of any large-scale implementation. "We can see this future, which may be desirable, but we must keep assessing whether it is or not and improving our understanding of the barriers we have to overcome to get there. At present, no one has adequately got the answers to these questions," he concludes.