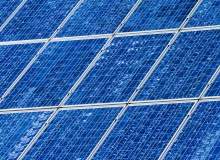 The predicted rise in population has been so widely reported that we have almost accepted the words 'nine billion by 2050', but the ripple effect on electricity demand – expected to double in as little as 20 years – may be a little harder to swallow.
The energy industry must keep up with the pace of the growing number of consumers at a time when fossil fuels are diminishing, which means more innovation and investment. But, the direction in which this spending and development will take us is anyone's guess.
It could be that we are living in a renewable-only world in 40 year's time or pushing for nuclear power growth.
An alternative option would be to start distributing electricity over long distances to save on energy losses. Or will we take a different route and invest in storage technologies to make the most of every morsel of energy we have left? Let the debate begin.
The role of renewables
"The energy industry must keep up with the pace of the growing number of consumers at a time when fossil fuels are diminishing."
Amid the ever-present climate change and high oil price concerns, the idea of renewable energy being the sole provider of the world's electricity, as populations increase, pleases both environmentalists and politicians.
Of course, growing government support is driving increasing renewable energy legislation, with the EU aiming to generate 20% of its energy from green sources by 2020, along with the US pushing forward its New Energy for America plan for renewable energy to supply 25% of the nation's electricity by 2025.
But, politicians generally lack the knowledge and the will to make the right long-term decisions, says Jacob Klimstra of the Jacob Klimstra Consultancy, based in the Netherlands.
He said: "Supplying the world with energy is not a matter of voting and hand-raising, it requires deep technical and scientific knowledge."
Klimstra believes that renewable energies, especially solar voltaics, are opening up opportunities for more consumers to invest, due to the recent price drop of green sources. The problem with renewables, however, is their intermittent nature.
In his book Smart Power Generation, Klimstra explains that supporters of renewable energy believe a super grid would solve all of their intermittency problems, but it can't.
He explained: "I have compared the wind turbine electricity production in Germany, Denmark and Spain and even if you connect these distant areas, you still face big peaks and valleys, because the average capacity factor of a wind mill is only about 17%."
Nigel Blackaby, event director for POWER-GEN Europe, agreed with Klimstra. He says there isn't a comprehensive interconnection between countries, so on the rare occasion that regions have surplus amounts of energy to share, electricity can't easily be exported to their neighbours.
"Of course the distances are so huge. We hear about the prospects of developing huge amounts of solar energy in the Sahara desert that could be brought into southern Europe, but that will require huge investment," added Blackaby.
Fossil fuel time frame
Taking into account the growing population, we may have around 100 years of coal and less than 50 years of oil remaining on earth.
"The problem with storing nuclear waste and CO2 underground, said Klimstra, is we may forget about how to use them in the future."
But even with their short life expectancy and reputation of emitting huge quantities of green house gasses into the environment, fossil fuels still play a vital role in the energy mix.
Klimsta said: "You can't just exclude certain resources. In general, we have to use every morsel of energy available to satisfy the hunger of people for energy."
Blackaby's up-and-coming POWER-GEN conference and exhibition will centre on the theme of integrating a range of power sources, including fossil fuels.
He said: "Certainly for the foreseeable future, we are pretty convinced we are going to have to be a combination of renewables alongside fossil fuels, as well as nuclear, in the parts of the world where it is politically acceptable."
The event director believes it's the practical way in which we use fossil fuels that is important. "Oil is such a vital resource because there are certain things we have to use it for, such as the manufacturing of plastics. So I think we will see a transition of oil being used as a straight forward energy resource to being used in the manufacturing industry.
"We have maybe 100 years of usable coal, but that will rely upon developing carbon capture storage technologies because it will become unacceptable to burn coal all around the world, without carbon mitigation technologies in place. So there is a big question mark hanging over coal as to whether we can deploy CCS technology."
Energy storage and carbon capture
The advantage of having limited energy resources is they tend to drive innovation in technology. The growing population needs a solution to save these resources for future use and it seems the energy industry is developing storage technologies to meet this need, but as ever, there are challenges to be faced.
The problem with storing nuclear waste and CO2 underground, says Klimstra, is we may forget about how to use them in the future.
"The other day, my wife was clearing some old floppy disks, which have a lot of information on them, but no computer can read them anymore. So how can we be sure if what we put on a disc now can still be read in 15 years? My point is that it's close to impossible to make absolutely sure that if we store nuclear waste and CO2 we will know how to deal with them after 50 to 100 years.
"In Norway, Sweden and Spain, hydrogen is effectively being stored, but this source of energy only has an efficiency of maybe only 25% to 30%. You have to multiply your investments by a factor of four in order to get sufficient energy out of hydrogen," added Klimstra.
Practical economics
"It could be that we are living in a renewable-only world in 40 year's time or pushing for nuclear power growth."
In 20 years time, the consumption of electricity could double from 20twh to 40twh, but how will the economy cope with the extra investment required to supply more consumers and their growing number of gadgets, with more energy?
It seems the Western world has more than its fair share of energy compared to third world countries – the average amount of electricity used in Ethiopia is 45kw hours a person per year, while in the US, the average use is 14,000kw hours a person each year.
In order to supply the whole world with the same quality of electricity, huge investment is required.
Klimstra said: "It's a chicken and egg problem. If you don't get electricity to the poorer people then you can never compete economically with the rest of the world, but as soon as you start investing in poorer countries, they will start to produce more and the rest of the world will suffer."
Whatever direction the world takes in meeting the growing energy demand for a growing population, investment is crucial, but we can't put a price on electricity, argued Klimstra. "The value of energy for mankind is so high, that it is an even a better standard for economic value than the dollar, the euro or gold."