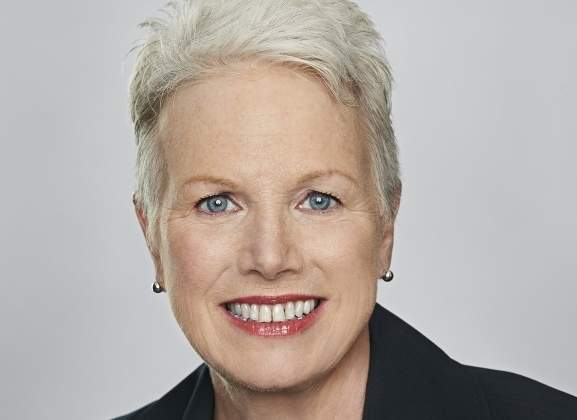 "We live at a time where energy is in a transition," says Marie-José Nadeau, the first female chair of the World Energy Council (WEC) in its 90 year history. "Wherever we look and whatever regions we look at, we are facing unprecedented uncertainty."
No one can deny that change is afoot in the utilities sector. The WEC call it the 'trilemma' facing industry – summarized as: maintaining energy access amid growing populations, insuring energy security, as well as environmental mitigation.
A report by EY, 'Talent at the table: index of women in power and utilities", shows that gender diversity will be key in finding solutions for these monumental issues.
But currently, despite gender equality laws existing for years, women only hold 4% of executive board positions and only18% of non-executive board director positions in the top 100 global utilities. These figures are damning and, worse, they show an industry on the precipice of great upheaval that is failing to adapt and change at the most basic level.
Nadeau, along with other leading women in the utilities sector – director of projects at Centrica Energy, Myrtle Dawes, talking from an upstream perspective; head of unit energy policy for power generation at EURELECTRIC, Susanne Nies; global vice chair for industry & global power & utilities sector at EY and author of the EY report, Alison Kay – discuss their personal experiences working in the utilities sector, as well as how industry must galvanise change.
How well do you really know your competitors?
Access the most comprehensive Company Profiles on the market, powered by GlobalData. Save hours of research. Gain competitive edge.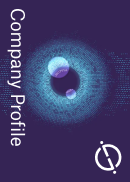 Company Profile – free sample
Thank you!
Your download email will arrive shortly
Not ready to buy yet? Download a free sample
We are confident about the unique quality of our Company Profiles. However, we want you to make the most beneficial decision for your business, so we offer a free sample that you can download by submitting the below form
By GlobalData
Heidi Vella-Starr: As a woman working in the utilities industry, what challenges have you faced?
Marie-José Nadeau (MN): The challenges I had to face were not necessarily within the utility sector, it was more how to reconcile family and a professional career. I had three children. I had to reconcile family expectations and business expectations. But you know, that lasts for about ten to twelve years, and then you move on. It's a lot of compromise, you cannot network as others do, you are expected to do more; it comes with some frustrations. But over a 40-odd year career, it is only a ten year period and then you move on. You're out of that period stronger, if I may say so.
Myrtle Dawes (MD): This particular industry is very male dominated, so you stand out a lot [as a woman] and people expect you to prove yourself. There is extra pressure because if you fail people will automatically say: 'well, that's because she is a girl'.
Then, for me, the challenge was getting people to recognise me not just as a peer but as a leader. I think this is why having some kind of recognition, having various places where people can recognise and see women in these positions, really helps, because it is not just an issue of a role model for young people, it is also for those who are in a more senior position to realise there is an alternative to the mix of people they are actually promoting and looking to lead these organisations.
HV: What can industry do to make it easier for women with families?
MN: By making it easier for women to have access to facilities where their children could be under surveillance within their office, creating stability in terms of the work day; anything that gives women more flexibility would be good. We see it more and more often – some say it is costly, and it's true that it is costly, but it's a question of determination and coherence on the part of the leaders if they really want to encourage women in senior positions and in leadership in their companies. This has to remain an objective, a goal, one which you see accountability on a permanent basis.
HV: Do you think government quotas are a key part in bridging the gender gap?
MN: I'm not a fan because I think if you rely on intelligent people to move on such an important agenda you don't have to put quotas in. However, I must admit I recognise quotas do make a difference. So not being a fan is one thing, being realistic about it is another thing.
MD: I wouldn't say it is a quota issue for me. Rather, saying it is actually quite reasonable to expect to have 20, 30, 50% women in this position, what are we going to do to get there? It is quite reasonable to say there is a gap; why is there a gap? And keep this highlighted and visible so we can make sure there aren't any stereotypes or bias preventing women moving forward.
Susanne Nies (SN): I do think quotas are a step in the right direction. Many women are afraid that they could be only chosen as 'quota women', and not for qualification. I believe this is a wrong assessment: many women are evenly overqualified, but as a result of closed networks to them, or missing enabling networks, they will never get into a higher position, unless you have a quota. I am also sometimes wondering if a 100% male attendance on a panel or on boards is not a hidden quota!
If diversity does not emerge naturally, and unfortunately there is no evidence for this today, only a quota can help.
Alison Kay (AK): It is up to individual governments to decide on the most appropriate legislation to suit their business and cultural environment. However, quotas should always be seen as just one of a number of measures that can be deployed to encourage greater diversity and bring about genuine change.
HV: How can a more diverse utilities industry – both at a non-executive and executive level – help the utilities industry find solutions for the 'trilemma' of problems it currently faces?
MN: The challenges are such that it will call for innovative approaches and this is where diversity is important. If you put in the same room 18 people with the same background – cultural, professional – the same age and gender, you will probably be wondering for a long time before you find a solution, because they will all think alike. You have to think differently, you're projected with such uncertainty that the broader your team is with different backgrounds, with different ages and cultural backgrounds. The more diverse the group, the easier and quicker it will be to identify the problem and the solution.
AK: Companies need to actively attract more diverse knowledge and experience and leadership to meet these challenges, if they are to not just survive but to actively thrive. Our evidence shows diversity encourages better decision making, greater flexibility of approach and improves performance. A diverse workforce is better placed to tackle not just the challenges inherent in resolving the trilemma, but creates competitive advantage by encouraging businesses to challenge current approaches, consider alternatives and think the unthinkable.
HV: In the EY report it was notable how many women mentioned that a lack of confidence can hold women back…
MN: I have read others talk about a lack of confidence, but to tell you the truth, that is not the experience I had. Wherever I see women on committees, either at the national or international levels, I see very strong leaders with a solid background. Women are not afraid to question some ideas, women are not afraid to ask questions when they are not satisfied with a specific presentation. This makes them confident and forward looking leaders. I see more and more women in the energy business in developing countries, as well as in merging economies. Developed countries, for some reason I can't explain, we see less women in leadership positions, but that is bound to change.
MD: I think, as individuals, do we always see ourselves in that [leadership] position? I suspect we don't because we are looking up and saying 'is that job for me if no one else appears to be female'? From a personal perspective, I didn't start off thinking I could be directing projects like this, in such a huge team. Maybe some men start off thinking that. Over time, being given the opportunity, and having some self believe, I think you can get ahead. It's the same for men sometimes, I expect, but there are more of them in the industry so it's not so visible.
SN: The best reference here is [Sheryl] Sandbergs 'Lean In', an extensive enquiry on these matters. To sum it up: better networks are needed and women need to support women more than they do today, and men need to mentor capable women more than they do.
AK: Many of the senior women we spoke to as part of the report reference a lack of confidence among women in the industry, the importance of having good role models and the value of mentors.
We believe that without the more overt encouragement, mentoring or role models to which our senior interviewees refer, it is unlikely women will persevere to the highest levels in order to combat that prevailing business environment.
HV: Do you think men in boardrooms of utility companies, those making the decisions, really appreciate the value of gender diversity?
MN: I think it is changing. I see it changing. We live in a period where men in leadership positions have daughters, expect their daughters to do well, train them to do well. I see men open-minded about this. When I ask 'why is it you don't have more women in your team or on your board?' they say they don't know of any women. They are sure there are confident women, and trustworthy women, but they don't know them. We have to push on the agenda, making sure those women are available, they are competent and knowledgeable, are identified and we can reach out to them.
MD: Is there a 'boys club'? I think when I joined, very much there was a boys club. Is there a boys club now? Probably, but interestingly enough I don't actually think it is a boys club that is a problem for me. There is a lot of belief that I can deliver.
SN: It is very difficult to change the power of habit. As we are used to these male boards, these male panels, these 'all of the same age' panels, why change? We need to see heterogeneity as a necessity for the success of our companies, not as a threat. A mental shift is the first step, both by women, men, younger and older employees.
AK: Historically, the benefits of diversity lacked substance and social cut through which has culminated in a long-term gap between awareness and action. This gap needs to close which is why it is so important that we research and propagate the business arguments for diversity. Diversity is not a gender issue – it's a business issue and attitudes need to shift to take account of this.
HV: What are your recommendations for improving the amount of women in the utilities industry?
MN: Change the mindset. Outreach to those who have access to those women and move on the agenda; it will only be beneficial for the company. At the boardroom you don't necessarily require, even at the utility level, women with a background in energy or in engineering, you need a variety of competencies – social, legal, engineering – women do not necessarily have to be out of an engineering school to access the boardroom of a utility or energy company. We have to push girls after they get their degree, make sure they stay present and are not discouraged at the beginning of their career.
MD: I think, essentially, if we we're able to get a much better balance at an ordinary working level then having a female manager, leader, executive is not such a big jump. So I would like to see a lot more females entering the industry. It goes all the way back to what you are selecting at school to study.
HV: Do you see change on the horizon?
MN: I think there will be a change. I became chair of WEC last year and I have identified three areas in terms of priories during my mandate: governance, growth and diversity. In one year, I've made it visible. I am talking about it; I make it a priority. In one year we have three new chairwomen of national committees, in Bolivia, the US and Sweden. We've had 63 new women members active on our committees. We have to push on the agenda, make it visible, be accountable, and really, what I would wish after my own mandate is over, is that this becomes an institutional goal and that my successor keeps the same pace. It will happen.
MD: I think it will change. Is it going to be 50/50? I don't know, because when I think back how long we have had equal opportunities legislation and still we're not there; but I still think it will get better in the future.
SN: Yes, crisis usually helps. There is already a lot of change on the horizon – IBM has a female CEO, Sheryl Sandberg is the CTO of Facebook and in the utilities there is some very promising middle management women who deserve to take the next step.