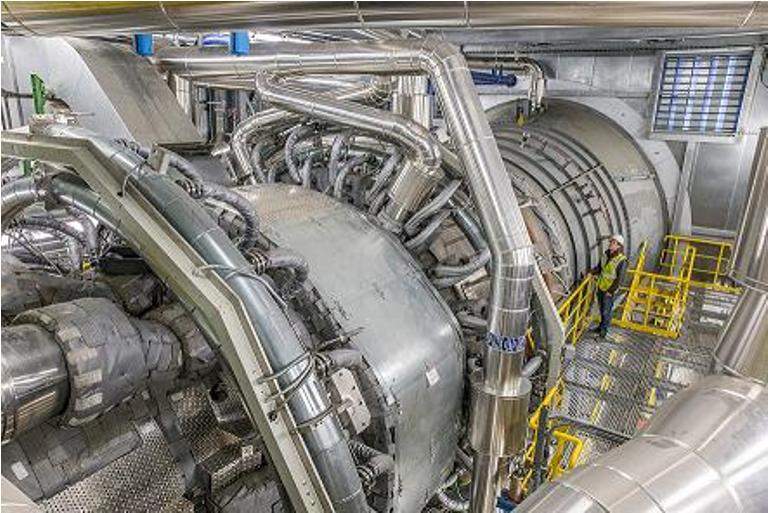 Scotland confirmed it will continue offering Renewables Obligation (RO) guarantees for solar investments in the country, in order to eliminate energy uncertainty and boost investor confidence in the power source.
This announcement by the Scottish Government was in contrast to a proposal by the UK Department of Energy and Climate Change (DECC), which aims to end guaranteed support for large commercial solar rooftops and farms across England and Wales.
Scrapping of 'grandfathering' in the UK, is expected to come into effect from next April. It will be applicable to solar photovoltaic projects below 5MW capacity.
The Office of Gas and Electricity Markets (Ofgem) selected Balfour Beatty Equitix Consortium as the preferred bidder to own and operate the offshore transmission link of the 220MW Humber Gateway wind project in the UK.
Selection of the Balfour Beatty Equitix Consortium, which consists of Balfour Beatty Investments and Equitix, concluded the third round of bidding for the offshore transmission owner (OFTO) projects.
Potential agreement for the offshore project will entitle the consortium to control of its operations for 20 years.
Indian power equipment manufacturer Suzlon won orders from several small and medium enterprises (SME) and power supply unit (PSU) customers in the country for wind turbine generators (WTG) with a capacity of 105MW.
Under the agreement, the firm will be responsible for installing around 50WTGs from its 2.1MW product platform across the Indian states of Andhra Pradesh, Gujarat, Karnataka, Madhya Pradesh, and Tamil Nadu.
The multi-megawatt WTGs will be in variants of S95-90m, S97-90m and S97-120m, Suzlon said.
German conglomerate Siemens secured an order from Hyundai Engineering and Construction (HDEC) to deliver three generator switchgears for a $1.17bn Sarulla geothermal power project in Indonesia.
Located in Tapanali Utara in the North Sumatra province, the power project will have three Siemens type HB3-80 switchgears, each with a 100MVA output, 12kV voltage and a rated current of 5,000A.
Under terms of the contract, the firm is expected to supply the first switchgear this September, for the plant presently under construction.
Integrated energy giant Dong Energy teamed up with Danish companies Novozymes, Novo Nordisk and Bigadan to investigate the possibility of creating biogas from biomass.
The firms intend to proceed with biogas production processes if a one-year pre-investigation supports the preliminary analyses.
Pharmaceutical firm Novo Nordisk and biotechnology firm Novozymes have factories in Kalundborg on Denmark's Zealand island.
US-based General Electric (GE) introduced a new transformative technology solution that can create a virtual 'digital twin' of an industrial power plant complex.
Called the Digital Power Plant, the software and hardware system is powered by GE's Predix platform, which is the operating system of the Industrial Internet.
GE said the solution is a 'collection of physics-based methods and digital technologies that are used to model the present state of every asset in a digital power plant or a digital wind farm.'
France-based Alstom and German utility RheinEnergi synchronised the 453MW Niehl 3 power plant in Cologne with the German electricity grid.
The facility, which generates both heat and power from natural gas, is based on Alstom's KA26 combined-cycle plant design, which brings operational flexibility as well as high-efficiency and district heating capabilities.
The combined-cycle heat and power plant (CHP) plant was designed to secure the base load power in the country, and is a part of its energy transformation framework.
US-based Pattern Energy made Logan's 200MW Gap Wind facility operational in Comanche County, Texas.
Developed in the Electric Reliability Council of Texas (ERCOT) north zone, the onshore power project is equipped with 87 Siemens-manufactured 2.3MW wind turbines.
Pattern Energy CEO Mike Garland said: "Logan's Gap Wind is our fourth operational wind power facility in Texas and we are now serving three different regions throughout the state."
The Government of Bangladesh awarded a build-own-operate project for a 426MW combined-cycle power plant to Sembcorp Utilities, a subsidiary of Singapore-based Sembcorp.
The power plant will be developed under a public-private partnership in the Sirajganj district, and is expected to cost around $390m.
While natural gas will be used as the primary fuel for the power generating facility, high-speed diesel will be the back-up.
Power equipment manufacturer Bharat Heavy Electricals (Bhel) commissioned the first 660MW unit for the 1,980MW Lalitpur supercritical thermal power plant at Mirchwara in Uttar Pradesh (UP) in India.
The supercritical power generation unit is the first of its kind in the state.
Based in the Lalitpur district of the Bundelkhand region, the power project is being developed by Lalitpur Power Generation Company (LPGCL).