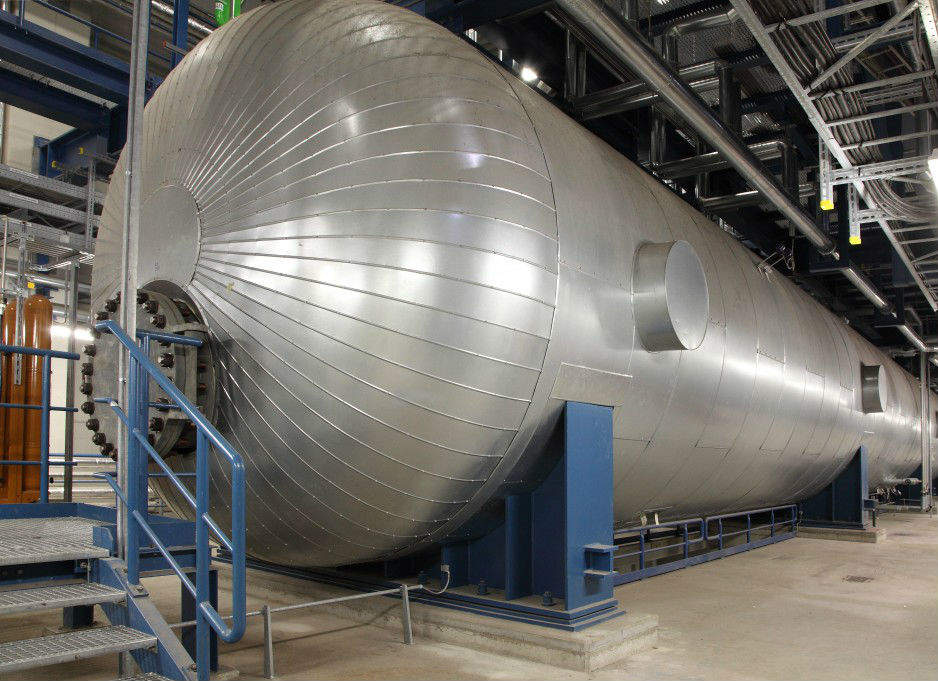 In March, JP Morgan joined a growing list of US financial giants including Bank of America, Citigroup Morgan Stanley and Wells Fargo, that have pledged to stop or scale-back support for coal projects.
The venerable New York bank will no longer finance new coal mines around the world, end support for new coal-fired power plants in 'high income' Organisation for Economic Co-operation and Development (OECD) countries, and will only back coal-fired power plants that employ 'ultra-supercritical' technology that is more efficient than conventional systems.
In more advanced Western economies, cheap natural gas, tougher emissions standards and slowing global demand has hit the fossil fuel industry hard. Yet rapid industrialisation in developing nations such as China, India and East Asia means coal still has a significant role to play in the global energy mix and will continue to represent around 20% of the new capacity addition in the next ten years.
In the first nine months of last year, Chinese state-owned companies received initial or full approval to build 155 new coal power plants with a total capacity of 123GW, reports Greenpeace East Asia.
"Coal plays an essential role in our global energy mix, particularly for power generation, but we need to use it efficiently and reduce its environmental footprint," wrote International Energy Agency (IEA) executive director Nobuo Tanaka and Coal Industry Advisory Board chairman Roger Wicks in an IEA report published in 2010. "The efficiency of converting coal into electricity matters: more efficient power plants use less fuel and emit less climate-damaging carbon dioxide."
World-beating efficiency: the RDK 8 coal-fired power plant
Ultra-supercritical technology that boosts conversion efficiency and reduces emissions is now fully proven and General Electric (GE), after its acquisition of the French multinational Alstom, is ideally placed to serve this growing market, having pioneered the technology at the RDK 8 coal-fired power plant in Karlsruhe, Germany.
Operated by German utility EnBW, the plant achieves 47.5% net thermal efficiency while producing 912MW of electricity, making it one of the world's most efficient hard coal-fired steam power plants.
"As efficiency increases, the fuel consumption lowers significantly per kW/h produced."
"With ultra-supercritical steam power plants, we are contributing to raising the current average global efficiency rate of coal-fired power plants from 33% today to over 40%," says Michael Keroullé, head of commercial at GE power division, a subsidiary of US conglomerate GE.
"RDK 8 reduces specific CO2 emissions by 40% compared to the global average conventional coal-fired fleet and connecting the plant to Karlsruhe's district heating system boosts fuel utilisation to levels in excess of 60%. As efficiency increases, the fuel consumption lowers significantly per kW/h produced, improving plant operating and overall lifecycle costs.
"Large units like RDK8, using ultra-supercritical technology, also allow for greater operational flexibility, responding to another market reality − that of fast cycling and changing power demands − while also stabilising the grid."
Pressure to succeed: ultra-supercritical technology explained
RDK 8 employs ultra-supercritical steam technology, whereby the water pressure inside the plant's giant boiler reaches 4,400psi (300bars), more than is exerted when a bullet strikes a solid object.
Boiler mills crush coal down to a fine powder that turns into a fireball inside the boiler and heats the water above 1,112°F (600°C). At this temperature and pressure, the water becomes a 'supercritical' fluid in that it no longer has specific liquid and gas phases, but instead exhibits properties of both.
In this unique state, supercritical steam becomes much more efficient at driving the turbines that spin the coal-fired power plant's electricity-producing generators, as Keroullé explains.
"Our scope at Alstom brought together state-of-the-art plant technology and proven equipment at the RDK 8 site at Karlsruhe," he says. "In addition to our USC tower type boiler, this includes the highly efficient and reliable STF100 steam turbine and a two-pole GIGATOP turbogenerator with advanced hydrogen / water-cooled technology.
"These components are integrated in a turbine hall package with the main steam, condensate, feedwater heating and cooling water systems, which offer outstanding efficiency and reliability and simple maintenance."
The cigar-shaped feedwater tank holds water before it enters the boiler. The tank can store 100,000gal of water heated high above its boiling point to 380°F (193.3°C). To further improve efficiency, the plant also extracts a proportion of the steam from the water-steam cycle in order to reheat it.
Impressive, but can the most advanced technology be retrofitted on legacy coal-fired power stations and does it have the potential to make them clean enough to satisfy future emissions standards?
"GE is also one of the technology leaders in air quality control systems (AQCS) that can be used to address issues in existing power plants and reduce emissions," explains Keroullé. "By the end of 2013, our 130 AQCS projects had removed 142,000t of NOx emissions and 2.5 million tonnes of SO2 in 19 countries, and 1 gross tonne (GT) of CO2 emissions were removed from 1,500 new plants and retrofit projects where we have significantly increased the efficiency through upgrading the main equipment.
"Germany is operating a strong energy transition that began in 2010 and continues with a strong focus on energy-efficiency and increasing renewable sources in the energy mix. In 2015, 42% of the country's energy supply came from coal-fired power plants and 30% from renewable sources.
"RDK8 entered into commercial operation in 2014. GE's remit included a comprehensive engineering procurement construction contract for an ultra-supercritical steam power block, encompassing plant engineering, procurement and logistics, erection, through to full commissioning of the installation."
Eastern promise: supplying supercritical technology to South East Asia
Despite new capacity from natural gas and renewables, coal currently supplies nearly 30% of global energy consumption − its highest share since 1970 − and provides 40% of the world's electricity.
"Coal currently supplies nearly 30% of global energy consumption − its highest share since 1970."
A report published by GE in January also predicts that coal will remain the backbone of the power systems in many countries. In South East Asia, where energy demand is projected to spike by 80%, coal will likely be the single largest energy source, owing to its abundance and relative affordability.
Moving the average global efficiency rate of coal-fired power plants from 33% to 40% by deploying advanced solutions such as ultra-supercritical technology would, according to GE, cut annual CO2 emissions by 2GT and contribute to containing the global warming within the 2°C scenario specified by the IEA.
Power plants such as RDK 8 also have sophisticated systems to remove contaminants like gas oxides and particulates from flue gases, and GE is already looking into what happens when you bring steam temperatures up to 1,300°F (700°C). So, could ultra-supercritical technology become an industry norm?
"GE built the 1,000MW Manjung 4, Asia's first ultra-supercritical coal-fired power plant and a major part of Malaysia's energy diversification policy," says Keroullé. "Manjung 4 is the single largest unit in South East Asia and produces enough electricity to power nearly two million households.
"A total of 85% of new coal-fired power plants will be constructed in Asia and those countries are interested in investing further in coal-fired power plants in response to growing energy demands and also to secure their energy supply.
"If coal must be used to power growth, affordability, accessibility and reliability are key drivers for these countries. Lower emissions and ultra-supercritical technologies are responding to these challenges."