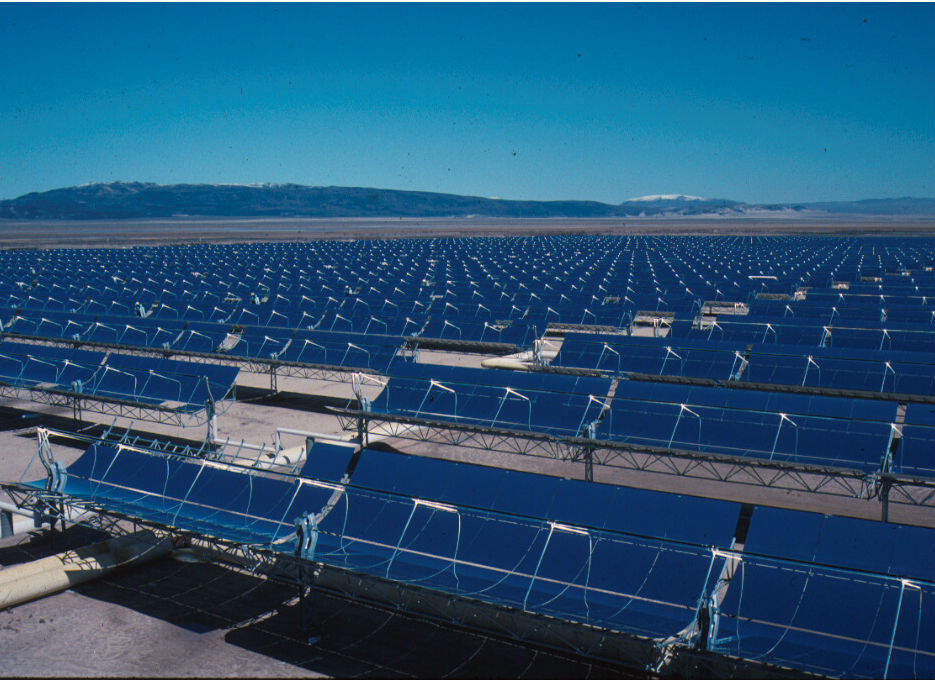 Numerous reports claim that, if the world is going to transition to a low-carbon economy to meet internationally set global warming targets, large-scale energy storage technology will be essential due to the intermittent nature of renewable energy resources.
However, low-cost power storage capabilities still evade the energy industry and, at present, there appears to be little appetite to invest in this disruptive technology.
A new report from the World Energy Council suggests that advancement of energy storage is stalling because investors and stakeholders are narrowly focusing on capital costs alone, forming the misconception that energy storage is more expensive than it actually is and ignoring the system value of stored energy.
The World Energy Council Storage Knowledge Network report, E-storage – Shifting from Cost to Value, is the work of 23 leading industry and academic experts from across the world. It calls for the real worth of energy storage to be recognised by taking into account both its cost and revenue benefits.
But what is the true value of stored energy and how should investors be quantifying it?
Costs will come down
There is no doubt that the cost of stored energy is currently too high, for example, batteries are too expensive for large-scale use.
However, the World Energy Council's report estimates that with the many new technologies in the pipeline, energy storage costs will fall by as much as 70% over the next 15 years, with solar in particular becoming more competitive as new battery technology drives prices down.
Once prices fall, how should the cost of energy storage be viewed?
On a case by case basis, and not generically as it currently is, says Professor Karl Rose, senior director of scenarios and policies at the World Energy Council.
"I want to see integrated economics where storage isn't seen as a separate piece but is part and parcel of an energy project."
"I want to see integrated economics where storage isn't seen as a separate piece, but is part and parcel of an energy project, which includes the generation of energy and the storage and the scale of energy, so you can integrate it across the whole value chain," says Rose.
"An example would be in gas storage," he adds. "Gas is stored in underground caverns and there are economic models for gas storage where operators look at the production costs of gas and the pipeline and the sale of gas and they make the economics across the whole value chain."
He adds that in Australia LNG is another example of integrated economics. The gas is produced, converted to LNG and stored for future sale. All elements are taken into account to determine the cost, as the storage element alone would never be economical.
Research director of energy and power systems at Frost & Sullivan, Malavika Tohani, says it is important for energy storage players to highlight its benefits in regards to the total cost of ownership, rather than just the capital cost.
"With economies across the globe in recession along with oil prices declining it is important to focus on cost benefits of energy storage," she says.
"This could mean the additional services energy storage could provide apart from just storing excess solar PV but show that it can be used across multiple end-user applications, such as microgrid support and short term electricity balancing. This increases its return on investment."
Beyond economics – legislative black holes
However, when looking at barriers to energy storage there is more than just pure economics to consider.
"The markets at the moment are not designed in a way to reward storage. It would be very difficult with existing contracts to make sure it gets paid for," says Professor Phil Grunewald from the University of Oxford's Environmental Change Institute.
"Regulation, at the moment doesn't even recognise storage," he adds. "If you're a power generator [in the UK] you can't own storage, even if you wanted to."
The World Energy Council's report highlights these issues and recommends that, in order to create the right policy environment, governments should create flexible markets, establish supporting policies and consider energy storage as a key component for grid expansion or extension.
Building investor confidence
It appears it is going to take nothing short of an energy revolution – a complete overhaul of market systems and updated regulation – to bring energy storage into the mainstream. But the problem remains of how to create investor confidence amongst so much uncertainty.
"It is quite possible that just by sending a few clear signals out you can give investors confidence that the UK is committed to having storage on its grid – that might be all it takes eventually," Grunewald says.
Grunewald points to California where the state government has set energy storage targets for its key utilities by 2020, which he says the industry 'is falling over itself' to install.
"There has to be a concerted effort from the majority of countries if energy storage is to be adopted widely."
"It was almost like a trigger effect," he explains. "It just sent a signal that they were committed to having storage on their system and all of a sudden people are banging on your door to do it."
Tohani says that "There has to be a concerted effort from the majority of countries if energy storage is to be adopted widely," with Grunewald adding that having more demonstrator projects would also be beneficial.
"Storage is so radically different to conventional business models that if you have a few demonstrator projects where you can show it is reliable and you can take current system operators and show them how it works – I think that probably could bring about a lot of confidence that is needed," Grunewald says. "It is quite an unknown beast."
The true cost of energy storage
The true value of energy storage isn't just monetary, or service or function related, but it is also social. It is needed to meet international agreements to limit global warming to 2°C in order to avert catastrophic climate change.
However, despite world governments signing up to a climate change agreement at the Paris climate conference in December 2015 many experts, including Rose, view the agreement as weak.
The future is highly uncertain for the energy storage industry.
Current low global energy prices for fossil fuels are a barrier to storage progress as there is little immediate incentive to move away from using cheap fuels. Also, the fossil fuel industry is known to have a powerful lobbyist culture which has seen the industry halt disruptive change in the past.
Bearing all the many challenges in mind, when is the earliest industry can expect large-scale energy storage to properly enter the market?
"Market commercialisation for large-scale battery energy storage we think will happen by 2017 or 2018 and it will enter into the growth phase post 2020," says Tohani.
Rose is slightly more bearish with his predictions.
"I'm very sure it is going to happen," he says. I am much less sure to say it is 2017 or 2018. At the moment the world is very volatile, global conflicts are everywhere."
"In such an environment we will not see a lot of progress of these issues – I would say it will be ten to 15 years – but the first ones to invest in it will be the real entrepreneurs who will take a risk and receive a very high reward for it."