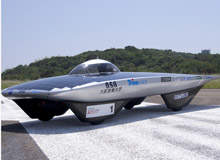 Trina Solar – 5.74GW
Trina Solar maintained their position as the world's largest solar module manufacturer in 2015 with total module shipments of 5.74GW, an increase of 56.8% over the previous year. The shipments consisted of 4.83GW in external shipments and 912MW of shipments to downstream power projects.
Growth was propelled primarily by strong demand from China, Japan and the US. The company expanded its global reach from 43 to 63 countries and entered new markets in emerging countries such as India, which also helped deliver a strong performance. Rising demand in overseas markets such as Vietnam and Malaysia further added to these stellar results.
Trina Solar connected 685.9MW of photovoltaic (PV) power projects to the grid globally in 2015, with China alone accounting for 29.2%. The company had 869.2MW of downstream solar projects at the end of the year, including 847MW in China, 4.2MW in the US and 18MW in Europe.
Founded in 1997, Trina Solar is specialised in the production of crystalline silicon photovoltaic modules and system integration, and has received more than 980 solar patents to date.
How well do you
really

know your competitors?

Access the most comprehensive Company Profiles on the market, powered by GlobalData. Save hours of research. Gain competitive edge.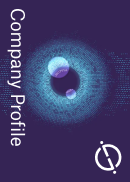 Company Profile – free sample
Thank you!
Your download email will arrive shortly
Not ready to buy yet? Download a free sample
We are confident about the unique quality of our Company Profiles. However, we want you to make the most beneficial decision for your business, so we offer a free sample that you can download by submitting the below form
By GlobalData
Canadian Solar – 4.7GW
Canadian Solar's gross annual solar module shipments hit a record high of 4.70GW in 2015, of which 4.38GW was recognised in revenue compared to 2.8GW in 2014. Its gross margin witnessed a sequential increase in 2015 due to lower manufacturing costs.
The fourth quarter benefited from favourable currency trends in addition to a strong business. The Americas (51.9%) region contributed the highest to the net revenue followed by Asia (41.1%), and Europe and other regions (7%).
Canadian Solar's outlook for 2016 includes a robust pipeline comprising 10.3GWp in solar projects, which includes 2.0GWp of projects in late-stage development and 8.3GWp in early- to mid-stage development. The company plans to expand its module manufacturing capacity to 5.73GW by the end of 2016 from the current 4.33GW and expects total module shipments to be in the range of 5.4GW-5.5GW.
Established in 2001 in Canada, Canadian Solar has a presence in 20 countries across six continents with8,600 employees worldwide.
JinkoSolar – 4.51GW
JinkoSolar's solar module shipments rised by 53.3% in 2015 compared to the previous year's 2.94GW. Downstream solar power projects accounted for 304MW of the total shipments.
The company recorded 61.1% growth in revenue to $2.48bn, attributed mainly to the increase in solar module shipments owing to strong global demand especially in China, where growth and demand are expected to grow further.
Estimated total solar module shipment for 2016 is in the range of 6GW to 6.5GW including 5.4GW to 5.7GW module shipments to third parties.
Headquartered in Shanghai, JinkoSolar operates five productions facilities in China, Malaysia, Portugal and South Africa distributing solar products worldwide.
JA Solar – 3.93GW
JA Solar shipped 3.67GW of modules and module tolling, and 265MW of cells and cell tolling to external customers in 2015. Downstream projects received 53.5MW of modules, while external shipments witnessed a growth of 28.8% year-over-year.
This growth was fuelled by strong demand from Asia and China specifically, and also due to advancements made in the North American market. The company also increased its reach in South and Central America.
To meet the increasing demand, JA Solar plans to expand its modules manufacturing capacity to 5.5GW by the end of 2016. Solar module shipments in 2016 are expected to be between 5.2GW and 5.5GW and will include 250MW to 300MW of shipment to downstream projects.
Founded in May 2005 and headquartered in Shanghai, China, JA Solar is a Tier 1 module supplier offering high-performance solar power products for residential and commercial projects as well as in terrestrial PV power plants.
Hanwha Q CELLS – 3.3GW
Hanwha Q Cells achieved a record shipment of solar modules in 2015 with a 60% increase over last year's 2.06GW. 2015 also included the successful merger between Hanwha SolarOne and Hanwha Q Cells Investment. The shipments include external shipments of 2.72MW and 177MW to the company's downstream projects.
The company benefits from production facilities in South Korea, Malaysia and China, which exempt it from high import duties in the US and EU. Strong demand in the US, Japan, EU, India and Turkey also propelled total shipments in 2015. North America reported a sequential rise in demand and contributed 35.8% in the fourth quarter towards the revenue generated from the external module shipments.
With a strong pipeline, the company estimates module shipments in 2016 to be in the range of 4.5GW to 4.7GW and expects to achieve 850MW to 900MW in module shipments in the first quarter. To build on its capability as a one of the world's largest photovoltaic manufacturer, Hanwha Q Cells plans to expand its module capacity by 21% to 5.2GW.
Headquartered in Seoul, Hanwha Q Cells is a part of the Hanwha Group, which is one of the top ten business enterprises in South Korea. The subsidiary has production facilities in China, Malaysia and South Korea and markets its products across the world.
First Solar – 2.8GW
First Solar witnessed a decline in sales of third party module and module plus offerings in the fourth quarter of 2015. However the company reached a major milestone in 2015 with the installation of approximately 10GW of modules globally.
Growing demand and regulatory changes in emerging markets such as India represent an opportunity for the company as it plans to develop 5GW of projects in the country by 2019. North America has historically been the biggest market for the global PV provider in terms of both projects constructed and new project bookings.
The company plans to reach a targeted shipment of 2.9GW to 3.0GW in 2016 and expects to build on its strong pipeline.
Founded in 1999, First Solar has the distinction of being the first to produce 1GW in a single year and holds multiple records for CdTe thin film solar module and cell efficiency.
ReneSola – 2.69GW
Renesola reported 18.9% decline in solar module shipments to external customers with 1.6GW of external shipments in 2015. Revenues declined by 18% in 2015 mainly because of reduced shipments to customers and an increase in shipments to the company's downstream projects.
The module shipment has been impacted by the company's conscious decision to shift focus towards project development and to diversify its business. Presently, Renesola is developing projects including distributed generation projects in Europe, North America and Japan.
The company plans to utilise its inventory of modules that were produced in the fourth quarter of 2015 for developing PV power plant projects in 2016.
Founded in 2005, Renesola has operational footprint in more than 16 countries through 40 subsidiaries employing 5,600 people.
Yingli Solar – 2.35GW to 2.40GW
Yingli Solar continues to be one of the leading PV module manufacturers despite a decline in its module shipments due to reduced utilisation of production capacity for its in-house PV modules. The company's module shipments declined throughout the year with the third quarter numbers at 460.4MW compared to the second quarter's 727.9MW.
The company performed well in Japan with cumulative shipments exceeding 1.5GW and delivered 120MW for the seventh straight quarter. The US remains one of the key markets due to its competitive trading tariff rates and favourable brand recognition.
Yingli Solar expanded its footprint in the Polish market by adding 30MW to its project portfolio and also acquired new projects in Turkey. As a result, it now enjoys a downstream project portfolio of 200MW outside of China.
Headquartered in Baoding, China, the company markets its products in more than 90 countries and has more than 19,000 employees. Major markets for the company include including Germany, Spain, Italy, Greece, France, South Korea, China, Japan, Brazil, Australia, South Africa, Mexico and the US.
SFCE – 2.28GW
SFCE's started shipping a greater number of solar modules in 2015 compared to solar wafers and was able to offset the decline in average selling prices of solar products. A total shipment of 2.28GW solar modules was announced in 2015 with 1.30GW being shipped to external customers. Solar module sales to independent third parties increased by 90.9% from 682.9MW in 2014. Solar products accounted for 83.7% of the company's total revenue with modules alone accounting for 57.5%.
The company's strong performance was a result of strong demand from China where sales contributed approximately 52.3% to total revenue. Entities such as Wuxi Suntech and S.A.G. that were acquired in 2014 also aided in extending SFCE's reach in overseas market and helped generate greater sales mainly in Asia, North America and Europe. The group's largest customer is based out of India and contributes significantly to its modules business.
The group picked up a 63.13% stake in US-based solar cells and modules manufacturer Suniva in October 2015, with the aim of expanding the business in North America.
SFCE is the biggest independent private large-scale ground-mounted solar power service provider in China. The group is engaged in solar power plant constructions and operations, solar products manufacturing and solar energy storage.
Risen Energy – 1.24GW
Chinese integrated manufacturer of high-performance solar photovoltaic products, Risen Energy made 1.24GW of solar shipments in 2015 building 547MW in EPC, BOT and BT solar PV project installations. The company reported 78.15% revenue growth and 381.56% growth in net income for the year.
Strong performance was witnessed globally including Italy, Germany, Romania, Mexico, India and others and a consistent performance in the domestic market mainly in Zhejiang, Jiangsu, Shandong, Hubei, Henan, Shanxi, Inner Mongolia and others.
The company plans to increase its module manufacturing capacity from the present 2.6GW to 3.1GW in 2016.
Founded in 1986 in Ninghai, Risen Energy is involved in the research and development, production, sales and service of photovoltaic solar modules and products. It operates from Australia, China, Chile, Germany, Mexico, the Republic of Benin and India.