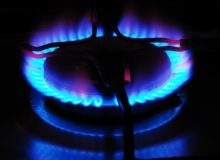 Energy Networks Association chief executive David Smith:
"We are very encouraged by the Chancellor's positive words about the future role for gas today. This builds on the statement made by the Energy & Climate Change Secretary on Monday.
"Clearly the message in our Redpoint report published more than a year ago, which found that retaining gas within the energy mix out to 2050 could save up to £700bn, has been heeded."
Earthstaff managing director Paul Flynn:
"We welcome plans for job creation in today's budget. The government has a huge opportunity in the form of the energy sector, where the boom in renewable and traditional energy projects across Europe has meant firms are crying out for talented people.
"However, more effort needs to be made to promote engineering as a viable career to the UK's younger generations."
RenewableUK director of external affairs Jennifer Webber:
"Within the context of the government's manufacturing-led growth agenda, the wind, wave and tidal industries have a key role to play. Only last week, UK manufacturer Mabey Bridge announced a major contract with Siemens to deliver wind turbine towers, helping secure hundreds of jobs.
"However, for the industry to live up to its job-creation potential, certainty is required. Multimillion pound decisions about UK investment are waiting on the results of the government's Electricity Market Reform process. We urge the government to help deliver green growth by ensuring that this process is completed quickly."
Pulse Group Holdings chief executive Bob Smith:
"I believe deeply in the need to diversify UK energy provision, and it is vital to move to a more sustainable energy mix quickly. However, we have to accept that oil and gas will continue to play an important part in that mix for some time, and the announced package of measures will help reduce our dependency on imports to provide those vital commodities.
"But, we need to guard against an unbalanced approach – support for oil and gas needs to be matched by support for more sustainable energy sources, such as tidal power, and be subject to the same 'value for money' criteria which HMT apply to renewable energy support measures.
"One other point for Pulse Tidal specifically is that the consultation on R&D tax credits is very welcome."
Policy Exchange, on the proposal to review the carbon reduction commitment:
"In our report Boosting Energy IQ, we called for scrapping of the clumsy and burdensome scheme and replacing it with mandatory carbon reporting and flatter carbon taxation regime. We believe this can deliver a much more effective and simpler way of reducing carbon emissions for businesses."
WWF UK chief executive David Nussbaum:
"From my perspective, the Chancellor has failed to put the green economy where it should be – firmly at the centre of a plan for growth.
"Today's package was one of confidence and assurances for high-carbon infrastructure and fossil fuels, with an alarming pledge to drill "large and deep" to reach unexplored oil reserves to the west of the Shetlands. As the disaster in the Gulf of Mexico proved, hard-to-reach oil is a difficult and dangerous way forward, with the potential for a messy outcome."