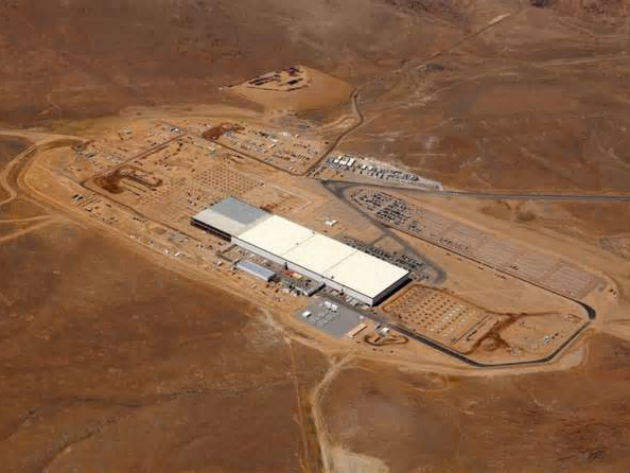 In 2013 electric car manufacturer Tesla announced it was going to partner with Panasonic to build a huge lithium-battery gigafactory in the Nevada Desert, US. The factory, Tesla's said, would build enough lithium-ion batteries for 500,000 cars per year by the latter half of this decade.
Lithium-ion batteries, which have high energy density, tiny memory effect and low self-discharge, have always had a very strong position in the consumer market for personal electronics, such as laptops and phones, but have generally been considered too expensive for mass market electric vehicles.
Tesla's announcement, however, was an indication the lithium-ion battery was set-to breakthrough the price barrier for electric cars once and for all.
According to Tesla, its 5.8 million sq. ft gigfactory will double the world's capacity to make lithium-ion batteries, as well as bring Tesla founder Elon Musk's vision of a carbon free energy future a significant step closer to reality by bringing electric cars to the masses.
For every 500,000 electric cars on the road it's estimated that 192 million gallons of gas is saved.
How well do you really know your competitors?
Access the most comprehensive Company Profiles on the market, powered by GlobalData. Save hours of research. Gain competitive edge.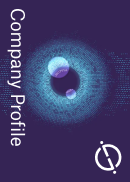 Company Profile – free sample
Thank you!
Your download email will arrive shortly
Not ready to buy yet? Download a free sample
We are confident about the unique quality of our Company Profiles. However, we want you to make the most beneficial decision for your business, so we offer a free sample that you can download by submitting the below form
By GlobalData
Utilising established manufacturing techniques
Tesla has carved out a bold vision for the future of the lithium-ion battery and electric car industry, but can the company pull it off? It's definitely possible.
The company has already managed to drive down the manufacturing costs of lithium-ion batteries where others have failed.
"esla uses the cylindrical cell which is the same size lithium-ion battery that is found in a traditional laptop."
Chief Engineer at Nexeon, which is working with automotive original equipment manufacturers to develop the next generation of batteries based on silicon anodes, Bill Macklin, says Tesla has managed to do this due to a combination of factors.
For its cars Tesla uses the cylindrical cell which is the same size lithium-ion battery that is found in a traditional laptop. The cylindrical cell has been manufactured for 25 years by a number of big companies in Japan and Korea. The technology is the most optimised in terms of manufacturing processes and yields and is the cheapest way to buy lithium-ion in terms of an energy storage technology. Tesla's cells are 20 – 30% bigger and use around 5000 per car.
"Tesla's view is that by adopting an established manufacturing method they will establish a very high yield and throughput and have a very efficient use of materials," says Macklin.
"By doing it at a bigger scale they can try and negotiate lower material costs for everything. Those are the elements Tesla are trying to utilise to make their batteries cheaper than everybody else's' rather than using some completely new manufacturing method."
Tesla recently stated that its current battery cost is $190 per kilowatt hour (kWh) for the Model S electric car. And they are trying to get to less than a $100 per kWh through vertical integration, adding economies of scale, reducing waste, optimizing processes, and tidying up the supply chain.
Bringing electric cars to the masses
In March, the company announced its new Model 3 – its first mass market car. The Model 3 will start at about $35,000 ($28,000 in the US after a federal tax credit) – which considerably more affordable than its previous models.
The new car is not only more affordable, but at 215 miles range per charge it is more practical than the traditional city-run-around electric car.
There is a definite acknowledgement in the market that demand for electric cars is and will continue to rise. In June Lux Research reported that the battery market for electric cars will rise to $10bn in 2020 with six large carmakers led by Tesla accounting for 90% of the demand.
"All the big players are producing and launching electronic vehicles and hybrid vehicles so there is a definite move for this," says Denis Pasero, product commercialisation manager at Ilika a UK-based developer of materials for energy and electronics applications.
At the Paris Motor Show in September Mercedes unveiled its first all-electric car the luxury EV crossover called EQ that Mercedes say can do 310 miles (500 km) on a single charge. The car is only a prototype for now, however. Volkswagen also unveiled its all-new, fully electric car, the Volkswagen I.D. at the show, which it claims will do up to 373 miles per single charge, but the car won't be available until 2020.
Most automotive companies don't make their own batteries like Tesla but buy in the battery cells produced by high volume cell manufacturers such as Samsung, LG Chem, A123, GS Yuasa or Panasonc. The fact that Tesla manufactures its own batteries will in the long run give the company an edge over their competitors.
"Tesla's vision is that as demand goes up they will get an economies of scale and therefore the battery price will come down so more people will buy their cars. That will create more demand and so the price will come down further. That is the momentum they are trying to create," says Macklin
According Elon Musk in April Tesla already had 400,000 pre-orders for its Model 3 car.
Beyond electric cars –energy storage
Tesla is already planning to tap into different areas of the lithium-ion battery market, such as mass energy storage, its first offering of which is the Tesla Powerwall.
"Tesla as a manufacturer of its own batteries will be able to take advantage of the economics of scale ."
"Tesla are going to have such an inventory of batteries for their fleet of vehicles there is another opportunity for them to sell these domestic energy storage systems or even larger sized infrastructure for charging stations of multiple vehicles and selling those to business," says Macklin.
Along with its Powerwall Tesla is also making a larger version called Powerpacks, about the size of a refrigerator. The Powerpacks can be used to store electricity at factories, industrial sites, or by electric utilities
In September, the company announced it will install a 20 megawatt Powerpack in Los Angeles with the capacity to provide power for 2,500 houses for a day or charge 1,000 Tesla electric cars.
"Tesla as a manufacturer of its own batteries will be able to take advantage of the economics of scale of the Gigafactory to provide these energy storage systems at potentially even lower cost," says Macklin.
Challenges – safety & infrastructure
The future is looking promising for Tesla but as always there are still challenges.
The safety of lithium-ion batteries is one issue that represents a small risk but in a worst case scenario has the potential to be a disaster for Tesla.
The well-publicised problems Samsung has had with its flagship Galaxy Note 7 Smartphone's battery catching on fire have highlighted the potential dangers of lithium batteries. The Note 7 contains only a fraction of the energy compared to an electric car battery – if something goes wrong it could be much more serious.
"Manufactures have this nightmare that one incidence of a lithium battery catching fire in one of their cars will basically bring the market right down several stages," says Pasero of Ilika.
Ilika make a particular type of lithium battery that will not catch fire as the flammable part of the battery – the liquid part – is solid but the technology is only available for very small batteries at the moment.
Although, a serious and potentially game-changing issue electric car batteries go through much more stringent testing than those for personal electronics.
Car companies will take five years to qualify a battery in a new vehicle. Whereas the design cycle for portable equipment is very rapid and less than a year. In addition the car companies adopt very stringent specifications and tend to not to adopt the most leading edge technology until it is fully proven.
Another challenge, however, is building the charging infrastructure for electric cars.
"The charging infrastructure is a big investment," says Macklin. "There have been some companies who have come up with business models for electric vehicle charging, but they have come unstuck because it depends on the level of demand from drivers' usage and matching the infrastructure of power supply to the areas of demand."
However, these are not insurmountable problems, and led by Tesla the lithium-ion battery and electric car industry has shown a will to succeed against the odds – this next decade may very well be when the world gets to see that determination and risk-taking finally pay-off.