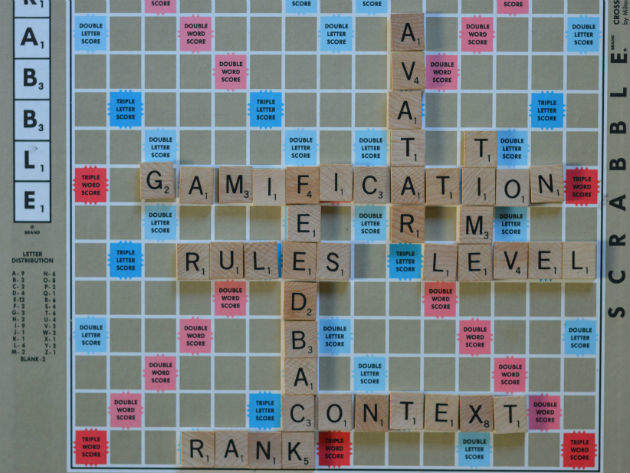 Efforts towards reducing the global carbon footprint have made considerable headway over the last few decades, with countries and companies promising reductions in emissions. But often these actions have been focused purely on energy sources, such as switching to renewable and sustainable technologies from heavily polluting thermal power sources.
While this switch is undoubtedly an essential part of cutting emissions, the role played by individuals is often overlooked. Households are responsible for 26.8% of energy consumption in Europe and so must play a part in its reduction and management. But how can they be motivated?
Two separate projects over the last year have used gamification to help encourage end-users to adapt and lower their domestic energy use. CityOpt made use of an app, running pilot schemes in Helsinki, Venice and most recently Nice, to encourage people to cut down on peak time energy usage.
Elsewhere, the University of Warwick in the UK ran a competition called the Nudgeathon, to try to nudge students towards reducing power consumption. Both projects aim to encourage people to make smarter energy choices, but how effective have they been?
CityOpt: peak time energy management
CityOpt was launched in February 2014, and since then it has undergone three very successful pilot schemes. Ismo Heimonen, senior research scientist at the VTT Technical Research Centre of Finland and project coordinator of CityOpt explains, "The ultimate focus of CityOpt was to cut demand, and for that the project developed two different tools."
One side of the project was focused on energy professionals, allowing optimisation of power systems. "The planning tool was for electricity planning, asking how to optimise the system itself? How the electricity was produced in the district and that kind of thing," says Heimonen. This was implemented in Vienna and Helsinki to provide cost and functional evaluations. The planning tool was designed to enable a holistic approach to electricity planning which, in Helsinki, was done by running small-scale tests and simulation of power storage to see how it could improve energy reliance and efficiency.
"Energy costs were reduced by 15% and CO2 emissions by 30%."
In Vienna, the planning tool was used to minimise heat energy wastage by combining energy systems of three existing buildings. Due to this tool, energy costs were reduced by 15% and CO2 emissions by 30%.
The second side was an app designed for end-users. "It's this operational tool we are talking about when we mention cutting the peak demand," says Heimonen. It provides details of how much electricity the household is using and provides options for cutting it and avoiding use at peak times. And the rewards extend beyond utility bills, as when a household reduced its peak time power usage, it was awarded points which the residents could donate to a local charity.
Although the final report is yet to be made public, preliminary results show that the app has been incredibly successful. Of the 140 households involved in the project, 80% saw a reduction in electricity consumption during peak times. A small financial gain was made by participants as they lowered their electricity bills, although this only averaged €5.
Following the success of the pilot projects, Heimonen expects we will see similar projects to CityOpt springing up. "I can see that, in the future, these kinds of applications could be a reality in many initiatives," he says. "You are getting the information about the community's level of electricity use and then the electricity companies can communicate with the end-users. They can give them the indication that they may have a problem with peak demand in the next couple of hours, so please do your best to take part in helping the community cope with the situation."
It could also be used in parts of the world with less reliable power supplies. Despite struggles with peak times in Europe, power supplies rarely fail, unlike in many less developed areas of the world such as sub-Saharan Africa where only 60% of households in cities have electricity, and that is often erratic.
"Maybe in Europe it's not very important, but in other places like in some African countries there are some really big problems," says Heimonen. "Countries where they have electricity cuts every day because they just don't have enough electricity. For these countries, there is a big opportunity. Although the bigger challenge is probably just to educate the people about what the influence of all energy behaviour has upon the whole community's energy situation."
Nudgeathon: getting smart on power usage
At the University of Warwick, gamification has manifested itself in the form of a competition launched to alter student behaviour. "The idea really developed from Hackathons," explains Warwick Business School PhD student and main-coordinator for the Nudgeathon, Umar Taj. "In computer science, there are events called hackathons where you get teams together and give them a coding problem which they have a limited time to solve it. I'm doing a PhD in Behavioural Science in Warwick Business School and so I thought it could be interesting to use the same approach, but instead of coding let's give students a behavioural problem to solve."
As such the idea of a Nudgeathon was born, the title inspired by the popular concept of nudges within behavioural science. "The idea is that we can understand what different behavioural biases are at play when people are making decisions or judgements," explains Taj, adding that "then can you try and help a person achieve what they want using this information." Taj emphasises that you are not controlling what a person does, instead to 'nudge' someone is the opposite. "The whole idea is that we don't put any restriction on the person, you just nudge their behaviour. For example, if we want to diet but we can't, can we come up with nudges that can help people diet? Knowing how people behave can actually help them."
"If we can understand what different behavioural biases are at play when people are making decisions or judgements,then can you try and help a person achieve what they want using this information."
Energy was chosen as this year's topic as part of a wider scheme by the University of Warwick to cut its consumption. So, the university teamed up with First Utility, Recycling Technologies and the Interdisciplinary Centre for Storage, Transformation and Upgrading of Thermal Energy (i-STUTE) for the competition, and drew students from all over the university interested in lowering energy usage.
The winning team came up with multiple ideas, but what Taj thinks sets them apart is how implementable they are. "They had really creative views of common behavioural principle, so for example, one of their ideas was to use infrared imaging to generate heat maps of flats," says Taj. By being able to show students the amount of heat they are wasting, they can influence them to be more aware of when they have heating on, in particular throughout holiday periods when they are not actually in the accommodation.
Several of the ideas created as part of the Nudgeathon are now being tested and the university hopes to implement them in its new halls. Daniel Read, Professor of Behavioural Science at Warwick University said: "The University of Warwick campus is roughly the size of a town with 30,000 people and an energy bill of more than £8m a year, emitting roughly 43,000t of greenhouse gases." As such, small changes in student behaviour could make a sizeable contribution to lowering energy wastage.
These projects currently have limited scopes, but with hopes of greater expansion. More importantly, they are representative of a greater movement, as gamification and apps in particular become an increasingly important part of making smarter energy choices.