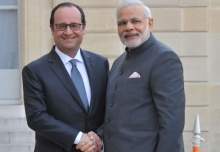 As the second most populous country in the world, India faces a growing and pressing need to secure new stable and affordable energy streams for its 1.2 billion people, many of whom live without access to affordable electricity.
The previous Indian Government and that of new Prime Minister Narendra Modi, elected in May 2014, have both championed nuclear power as part of the solution to the country's energy security, and as a way for it to reduce imports of costly fossil fuels for which India is becoming increasingly reliant. Nuclear power will also help the country reduce its carbon dioxide emissions – important considering India is the world's third-biggest emitter of CO2.
Modi has maintained ambitious targets to increase the 21 nuclear energy reactors currently in operation, aiming for 25% of India's energy to be provided by nuclear power by 2050, up from just 3% currently.
Previously, India's nuclear ambitions were stymied by the country not being a signatory of the Nuclear Non-Proliferation Treaty (NNPT) due to its weapons program. Because of this, India was largely excluded from trade in nuclear plants or materials for 34 years. This thwarted its national development of civil nuclear energy in the country until 2009. Up until this time, India had only built nuclear capacity of around 4GW of electricity in 50 years, all of which were CANDU heavy water reactors originally of Canadian design.
Despite now having what the World Nuclear Association call a "flourishing and largely indigenous" nuclear power program, India needs foreign technology provision, investment and nuclear fuel if it is to fulfil its nuclear power ambitions at an affordable price.
How well do you
really

know your competitors?

Access the most comprehensive Company Profiles on the market, powered by GlobalData. Save hours of research. Gain competitive edge.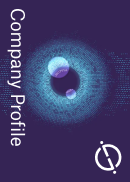 Company Profile – free sample
Thank you!
Your download email will arrive shortly
Not ready to buy yet? Download a free sample
We are confident about the unique quality of our Company Profiles. However, we want you to make the most beneficial decision for your business, so we offer a free sample that you can download by submitting the below form
By GlobalData
Modi on a mission
During his first term in office, Modi has been pushing for those countries with nuclear technologies and capabilities – France, Canada, Japan, Russia and USA – to aid India's nuclear power development.
In April, Modi made sure to strengthen relations in France, where there is a memorandum of understanding (MOU) in place for French Areva to build six 1,650MWe EPR reactors for a proposed 9,900MW power project in Jaitapur. In the same month, Modi met Canadian Prime Minister Stephen Harper and signed a $350m deal for Canadian company Cameco Corp to supply 3,220 metric tonnes of uranium to power India's reactors over the next five years. A similar deal for uranium supply was made with Australia in September 2014.
---
---
The US Department of Energy (DOE) has issued $12.5m in funding towards the US-China Clean Energy Research Centre
---
Previously, Russia had agreed to help India build ten new nuclear reactors over the next 20 years after signing a number of energy agreements in December 2014.
When US President Barack Obama visited India in January, the stalled U.S.- India Civil Nuclear Agreement (first reached in 2005 and approved by the US International Atomic Energy Agency in 2008) took centre stage. Similarly, Modi has pressed the nuclear issue with South Korea, China and, most importantly, Japan.
However, despite Modi's concerted efforts, not one single project is ready for construction.
"In principle all the three countries [US, France and Canada] could play a substantive role [in nuclear energy in India]," says Professor R. Rajaraman, emeritus professor of theoretical physics at Jawaharlal Nehru University in New Delhi. "But in practice only the Russian deal has gotten off the ground as of now."
Liability issue
Despite a willingness to collaborate, the other deals have faced numerous issues, halting progress in its tracks.
The American-Indian collaboration has been stalled primarily due to financial liability issues.
"It is really the nuclear liability law that the Americans are most concerned about because, unlike the French and the Russians, the American reactor suppliers are private companies, with shareholders and profits and so on," says Professor Rajaraman.
"Previously, India's nuclear ambitions were stymied by the country not being a signatory of the Nuclear Non-Proliferation Treaty (NNPT)."
"Hence the inter-governmental agreement is not sufficient. The private companies have to agree to build the reactors and they are still worried about the liability law."
Previously companies operating in India faced unlimited and indefinite liability in the event of an accident. This has now been amended and capped with provisions such as the inability for victims to seek recourse in the supplier's home country. Modi's administration also proposed an insurance pool with a liability cap of 15bn Indian rupees to indemnify international and domestic nuclear suppliers in case of an accident, and has assured civil liability laws won't apply to foreign companies.
"The US government people seemed to be happy with that," says Rajaraman, "but it is still a law of the land in India that anybody can sue anybody for anything."
Rajaraman says, from what he understands from a recent trip to the US, the companies concerned are still reading the fine print on Indian law.
Many commentators, however, have been sceptical about US support for Indian nuclear, suggesting it has too many costly stipulations.
Writing in The Japan Times after Obama's visit to India, Brahma Chellaney, a geostrategist, author and professor of strategic studies at the Center for Policy Research, New Delhi, wrote: "While claiming a breakthrough, neither side released any details, including on how another sticking point had been resolved: a US demand that New Delhi accept nuclear-material tracking and accounting arrangements that go beyond the safeguards system that the International Atomic Energy Agency (IAEA) has approved and applied to nuclear-armed India's civilian nuclear program."
AREVA in financial dire straits
India's ties with France are also under question due to the finances of AREVA.
AREVA and the Indian Government have been working out the particulars of the Jaitapur nuclear project for around five years. Now Modi is pushing for completion, many have raised concerns about the financial stability of AREVA, which is 87% owned by the French Government, and its ability to complete the job.
---
---
Seventy-five academics have called for a larger role for nuclear in the future energy mix.
---
In November, Areva suspended all financial forecasts following its third profit warning in four months. In 2014, it recorded a 4bn euro loss. The company has had ongoing problems with its Finland Olkiluoto 3 nuclear reactor, which has experienced numerous delays.
"Areva might recover from all that and might be able to build reactors again but right now I would say everything remains in a state of suspension while the company resolves its internal problems," says Rajaraman.
Japan still cautious
By far the biggest issue facing Indian nuclear is Indo-Japanese civil nuclear cooperation, which Modi has failed to secure.
"The Japanese have large financial interest and technological inputs into Westinghouse and GE," says Rajaraman. "So any reactor we buy from these American companies may also require Japanese consent and India doesn't have a nuclear deal with Japan."
Rajaraman says this is in part due to Japan's long history of concern about nuclear issues exacerbated by the 2010 Fukushima disaster.
"Since India is not a signatory to NPT the Japanese are not sure they should collaborate with us on nuclear supplies, even though the Nuclear Suppliers Group has lifted its sanctions on India," says Rajaraman.
However, in April, Indian company Larsen & Toubro and AREVA signed a MOU for cooperation to maximize localisation for the EPR Nuclear Power Plant to be built at Jaitapur, which could potentially, in the long term, enable AREVA to bypass Japanese technologies when building the reactors for Jaitapur.
Is Russia India's best hope?
Most promising for India's nuclear future at this stage is the country's relationship with Russia – Russia has signed a deal to build "not less than twelve" nuclear reactors in India, according to Modi's official website. Russia and India's new deal will also include expanding "their cooperation in science and technology, industry, localization of equipment and spares, uranium mining, fabrication and supply of nuclear fuel, management of spent fuel and in other aspects of the nuclear fuel cycle," according to a joint statement.
"Any reactor we buy from these American companies may also require Japanese consent and India doesn't have a nuclear deal with Japan."
Russia has, in principle, agreed to India's liability law – the Nuclear Power Corporation of India Limited and Atomstroyexport, the Russian Federation's nuclear power equipment and service export monopoly, have signed the supplement to the General Framework Agreement (GFA) for Units 3 and 4 of Kudankulam nuclear power project, which is currently under construction.
Depending on the success of this current project, many more could be replicated without having to overcome the challenges facing India's other nuclear collaborators.
Though Russia and India's relations are promising, India still has a lot of work to do if it is to meet its 2020 targets, which Rajaraman believes are unrealistic.
But most have been complimentary about Modi's efforts, built on those of the last government, to get the nuclear conversation heading toward some kind of concrete conclusion. Now is not the time to lose momentum, however; delays only lead to impossible cost scenarios for nuclear power which is already considered too costly by many.
At the moment, India's nuclear future looks set to be comprised of a mixture of indigenous, Russian, French and, eventually, US technology, which will create its own maintenance and cost challenges further down the line. Therefore, it's safe to say the conversation about nuclear in India is very much still in its infancy, and a lot more is yet to occur.