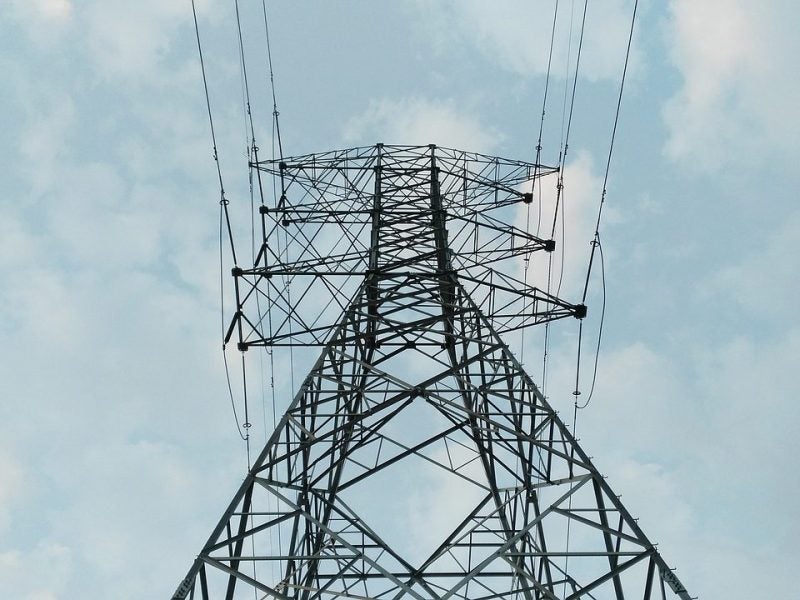 A global push for renewable uptake, grid efficiency and management of rising energy loads means there is a growing need to update our grid infrastructure. With traditional models fast becoming ill-equipped to deal with current power needs, integrating smart technology seems the next logical step in modernising the grid. This would enable companies to improve resilience, decrease instances of outages and put unprecedented power in the hands of consumers.
Such a wealth of benefits begs the question of why the technology has not yet been introduced on a wider-scale, this is because current energy frameworks are not yet capable of supporting it.
An unfriendly regulatory environment
The disconnect between our old energy system and the smart grid model is seen not only in terms of infrastructure, but also the regulatory framework that surrounds it. Speaking with Nando Ochoa, a Professor of smart grids and power systems at the University of Melbourne, he says making smart grids a 'business-as-usual' solution requires more than just technical capacity, but rather they have to make financial sense for all stakeholders involved.
"We need to change regulation in order for the solutions to be economically viable to the companies taking them on," he says. "For now, this isn't really possible. Most of the smart grid deployments that you see around the world are in trial stages. Little by little we're getting there, but the reality is we're not yet seeing business-as-usual deployment of smart solutions."
While regulators around the world are preparing to adapt to the framework needed to support smart systems, the process is slow due to the complexity of law-changing and the long-term regulatory periods.
Robert MacDonald, head of consultancy and planning at enterprise software company, Smarter Grids Solutions (SGS), characterises the industry as 'slow moving, conservative in decision-making, and risk-averse'.
SGS' own smart grid project in Orkney, Scotland, was successful largely due to the network operator's involvement in decision-making, even when the project was at trial stage, while other areas have seen success due to high levels of customer engagement.
"When you've got that buy-in from the business," says MacDonald, "it helps you scale to something that can be deployed at a network-wide level."
As such, having a supportive environment is pivotal in facilitating the integration of smart tech. Due to the EU goal of reaching 80% smart meter deployments by 2020, countries such as Italy and Sweden have mandated smart meter rollouts. The Organization for Economic Co-operation and Development countries such as South Korea, New Zealand, and Canada have followed EU policy in the deployment of smart grid infrastructure.
"In the UK for example, there have always been strong incentives in place which allow network operators to demonstrate new technology," says MacDonald. "That's been a huge accelerant in giving network operators the opportunity to test things at scale and provide regulatory flexibility to try new things. This has built an environment where a condition of funding has been the sharing of knowledge for the wider benefit of customers. This is a huge driver for technological change in the UK."
A matter of security
A major concern in the development of smart grids is their vulnerability to cyber-attacks. With so much data stored online – pertaining to consumer information, utility consumption, transmission logs and outage prevention – a single breach can have a domino effect and take out the whole system. Adapting to meet this challenge is therefore a primary consideration for governments and companies looking to make use of smart technology.
MarketsandMarkets, an analyst says we should create high-volume data centres and deploy analytical solutions without increasing costs.
"The continuous generation of data from various nodes of the network has raised huge concerns over its storage and management for solution providers," says its research team. "The major challenge for utility providers is to understand the social, economic, and environmental value of smart grid information and develop a solution that is likely to aggregate the data and correlate the information generated by the smart grid."
Smart grids in our future energy system
Despite the obstacles still faced in wide-spread integration, smart grids hold huge potential for energy systems. According to a MarketsandMarkets report, the smart grid industry is predicted to grow from $23.8bn in 2018 to $61.3bn by 2023, at a Compound Annual Growth Rate of 20.9%. In addition to environmental concerns and a desire for a more efficient grid, uptake is fuelled by upcoming smart city projects in developing regions and an anticipated increase in the number of electric vehicles on the road.
The report concluded that North America is expected to hold the highest market share during the forecast period. The region has already adopted a range of technologies, such as advanced metering infrastructure, smart grid distribution management and substation automation.
The report also found the Middle East and Africa to be the fastest-growing regions in the global smart grid market. Here, the need to minimise instances of outages and revenue losses is a main driver in the demand for smart grid solutions.
MacDonald predicts the market will continue to move in the direction of decentralised grids and community energy projects.
"I suspect we may not see huge growth in the classic islanded microgrid scenario, unless it is in areas that have relatively weak electricity supply," he says. "I believe that across the energy system, if not microgrids, certainly decentralised grids will be the theme, as it has been for the last 15 years."
For Ochoa, it is important to note that our old energy systems will not be entirely obsolete.
"Smart grids are not the solution for everything," he says. "Our old systems are still relevant. You need to eventually compare the options and see what makes most economic sense. In certain cases, smart grids will be more cost effective, but in other instances, they won't. We just need to accept that."