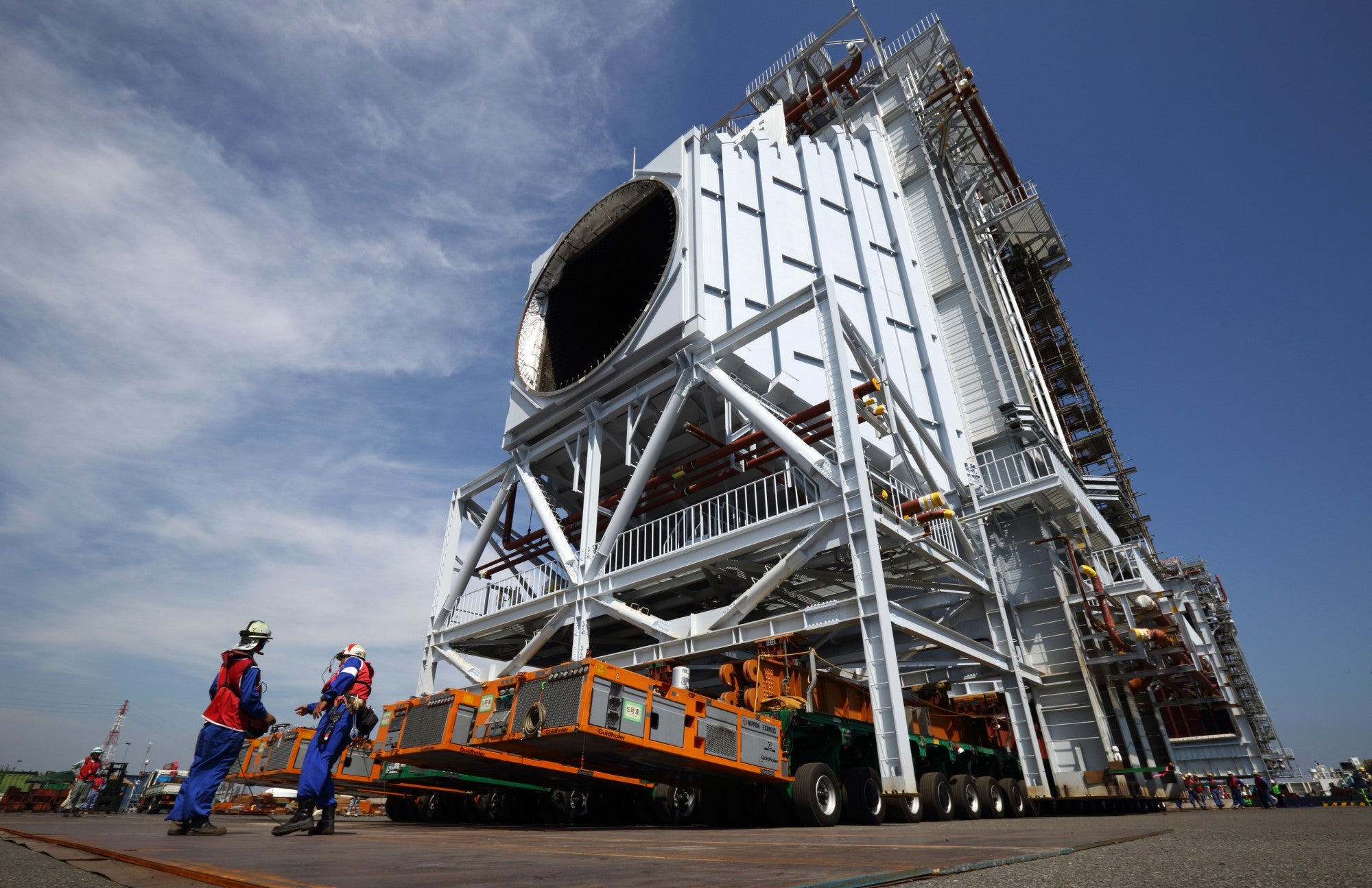 As the world's industries look to optimise their operations, with clean energy and carbon emissions targets looming ever larger in the collective consciousness, an increasing number of new, or at least reimagined, industrial applications and processes are coming to the fore as a means to this end.
Often, such work can be about utilising existing technologies better, or perhaps combining them with new technological processes and devices in more efficient, more innovative ways. One such example is the heat recovery steam generator, which captures waste heat produced in power facilities, and stores it as steam, which can later be used to produce electricity, improving the operational efficiency of overall processes.
The key here is that the flexibility of the process – heat is often produced by a range of industrial processes – means many companies across a range of sectors can invest in green steam. There is plenty of scope to align new environmental priorities with sectors that are often thought of as antithetical to the green energy revolution, such as coal mining or oil drilling, a fact which makes green steam all the more attractive.
Steam driving the future
Heat recovery and utilisation could prove to be big business. The global heat recovery steam generator market size could hit $1.2bn by 2026, which would grant the sector a combined annual growth rate of around 4.2%.
Things are moving fast, with new technological innovation and industrial investment, especially for green energy technologies, driving change in the sector. In 2022, Mitsubishi Power received an order for an H-25 gas turbine for the Taiwanese firm Chang Chun Plastics to become the core of a new high-efficiency, natural gas-fired cogeneration facility at the company's Dafa Factory in Kaohsiung.
Operation is scheduled to begin around winter 2023, with the unit supplying power for the company's factories, and steam for manufacturing processes.
Chang Chun Plastics' Dafa Factory is located in an industrial park east of downtown Kaohsiung City. The gas turbine will replace the existing oil and coal-fired boiler facility, part of a project conducted in response to a request from the Kaohsiung authorities to reduce coal consumption, based on the global trend toward reducing carbon dioxide emissions, and a shift in Taiwan's energy policy.
As a result, steam utilisation and cogeneration projects such as these are not just the beneficiaries of technological innovation, but exist at a nexus between national interest, environmental urgency and the need for companies to continue to deliver profits for investors and shareholders.
Process and collaboration
In addition to this combination of motivating factors, reforms to operating process, and a newfound collaborative aspect to power generation, have helped steam utilisation grow.
In October 2019, Mitsubishi Hitachi Power Systems, the Japanese energy conglomerate, received an order from the Canada-based integrated energy pioneer Suncor Energy for two heat recovery steam generators and two M501JAC advanced class gas turbines, a good example of partnerships springing up worldwide.
Siemens, Mitsubishi, Kelvion and other big firms are all involved in this space. Expect to see more partnerships like the above in coming months and years.
Regarding new processes and priorities, one of the leading heat recovery steam generator market trends is the singular focus by developed nations to upgrade and install advanced clean energy mechanisms, futureproofing their energy. Steam utilisation may never constitute the majority of a region or country's energy mix, but its ease of adoption for companies across the energy sector means it will likely make a key contribution to the world's clean energy mix.
Heat exchange as a service
An interesting future departure in this sector concerns service-based models. It's a logic that sits cleverly with the circular economy, where subscriptions for new applications and services can engender more sustainable approaches than outright purchase. This is particularly important for more expensive processes, where investors are less willing to, for instance, invest in an entirely new heat capture and utilisation facility. for pricy solutions that may not keep up with scientific or political evolution in the energy world.
Kelvion says issues such as inflation, geopolitical tensions and rising energy prices are dominating everyday business life, and considering heat exchange as a service, it argues power users and operators can integrate heat exchange solutions into their processes in a cost-efficient manner, without pushing up capex requirements.
The idea is simple: instead of buying the heat exchanger, customers only pay for the actual use. This creates maximum cost and process efficiency. Furthermore, thanks to a greater collection and analysis of data, the specifics of these processes can be recorded and used almost in real time.
Differing maintenance options and commissioning costs can be included in the contract. Intelligent additional functions such as performance monitoring, predictive maintenance or the tracking of carbon dioxide reduction can be added.
"We want our customers to rely on a carefree heat exchange service so that they can focus on their core processes," says Stefan Kleinjung, project manager and Kelvion.
"We ensure the highest reliability and efficiency of the heat exchange solutions with our selectable maintenance offerings. This can avoid unplanned shutdowns caused by leakage or inefficient operation due to fouling."
Modular design further reduces the use of resources to a necessary minimum. In practical terms, an agreed delivery date is set, along with organisation of transport and installation of the heat exchanger.
Managed maintenance and proofs of recovered energy and carbon dioxide savings top the cake. At the end of the contract, customers resubscribe, or buy out the heat exchanger with a one-off payment, or in another twist they can cancel altogether. The heat exchanger is dismantled, collected and returned to Kelvion, enabling the process to be replicated with the next customer.
Into the future
Another recent example of how heat exchange or other tech can be added onto legacy fossil systems has recently emerged from Birmingham University in January.
The solution to cut steelmaking emissions is detailed in a paper published in the Journal of Cleaner Production, which shows that if implemented in the UK alone, it could deliver cost savings of around $1.6bn (£1.3bn) in five years while reducing overall UK emissions by 2.9%.
The steel manufacturing process is very carbon intensive, but the new process could significantly cut into this footprint. This would capture carbon dioxide produced and reduce it to carbon monoxide using a crystalline mineral lattice known as a perovskite material.
This material was chosen as the reactions take place between 700oC and 800oC, a range of temperatures ) that can be powered by renewable energy sources or generated using heat exchangers connected to the blast furnaces.
The perovskite can be regenerated to its original form in a chemical reaction that takes place in a low oxygen environment, and the oxygen produced can be used in the basic oxygen furnace to produce more steel. This process involves a considerable amount of re-use, and could set a precedent for efficient and circular processes in industrial sectors.