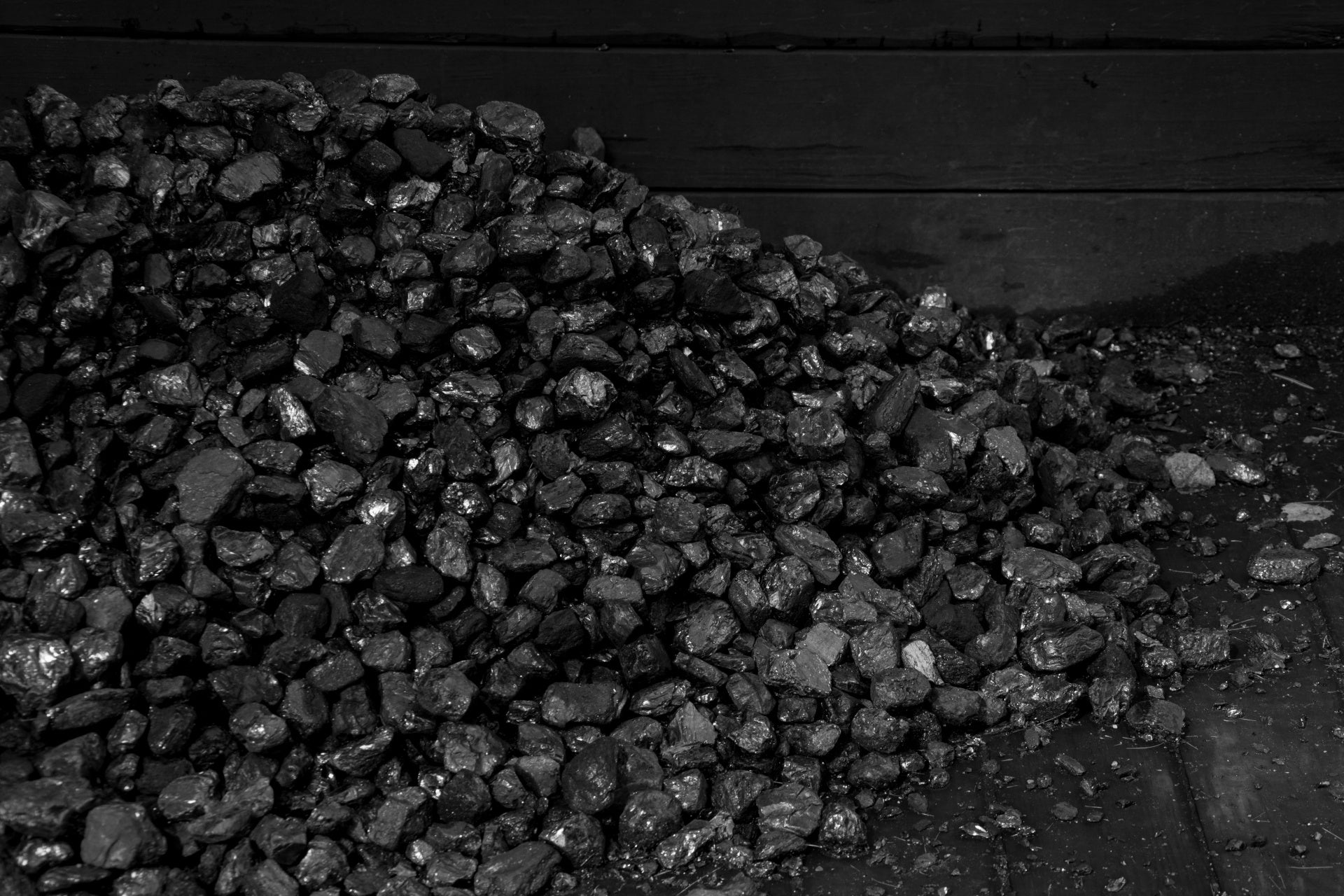 For decades, coal power plants were the lifeblood of communities in Hungary, powering villages, warming homes and providing jobs for tens of thousands of workers. But since the late 1970's, the industry has been in decline, with coal falling from 62% of domestic energy consumption in 1976, to just 18% as of 2016.
While its total role in electricity production diminishes, its impact on the environment remains significant. Coal is widely seen as one of the dirtiest fossil fuels around, resulting in an estimated 800,000 premature deaths per year globally.
Mátra power plant, where the majority of Hungary's remaining coal is produced, is responsible for nearly 14% of the country's total carbon dioxide emissions. The lignite produced at Mátra, which is in northeastern Hungary, has been described as "the dirty fuel of Europe" by the World Wildlife Fund.
"While coal does not have a high share in the Hungarian electricity system….it would make a difference if that whole power plant was not there and was replaced in some way or another," says Ada Amon, senior associate at E3G, an independent climate change think tank.
An end to coal in Hungary?
There are some indicators that this might indeed happen. Last November, Hungary's deputy secretary of state for climate at the ministry of innovation and technology, Barbara Botos, announced plans to phase out coal by 2030, triggering considerable excitement among climate change campaigners across the region.
In an interview with Climate Change News, Botos said: "Electricity production based on lignite has no more long-term economic viability in Europe, due to the sky-rocketing ETS quota prices and also the lack of any available future support scheme for coal-based energy production."
Analysts hoped the announcement might inspire other governments in central and eastern Europe – the region most staunchly opposed to tougher climate change measures on the continent – to adopt similar policies.
"There was a lot of enthusiasm around this announcement," says Amon.
But a few months on, that optimism has dwindled. Hungary's 114-page draft National Energy and Climate Plan (NECP) – submitted to the European Commission under new rules that require European Union (EU) member states to plan and report their climate and energy objectives, targets and policies – "does not include a word about closing the lignite power plant by 2030," says Amon.
Populists in power
While this doesn't rule out the possibility of a coal phase-out, for Amon and others Hungary's poor attitude to renewable energy does not exactly inspire hope. When renewable energy began gaining traction around the turn of the century, Hungary's then socialist government "at least pretended to go along with European values such as climate change," says Amon, even if they saw no real threat to conventional energy production.
Today that attitude has changed.
"Fidesz (Hungary's ruling right-wing populist party) doesn't really bother with [European values] anymore," says Amon. "They don't pretend that they would like to go along with the climate policy targets. They keep saying that Hungary has the sovereign right to choose its own energy mix. But this is not true anymore considering the fact that all member states have to comply and have target figures for renewables."
Other aspects of Hungary's new NECP suggest the status quo will not be changing any time soon. According to the document, its renewable energy target for 2030 will be just 20% of total energy consumption, significantly lower than the EU's binding 2030 target of 32%.
Given renewable energy already accounts for around 15% of Hungary's energy mix, the extra 5% cannot be seen as "a big development in the next ten years", according to Amon.
Major administrative hurdles also face those that do want to invest in renewable energy. Of particular concern is a change in Hungary's law in 2016 that prohibited the installation of new wind turbines within a 12km radius of populated areas.
Analysts say this disinterest and hostility towards renewable energy is partly down to the close ties between the Hungarian political establishment and leading business figures from the fossil fuel industry.
"These financial ties make the whole sector very rigid and hard to break," says Amon.
Untapped potential of renewable energy
This is despite the strong potential of renewable energy sources. A recent report from the Wuppertal Institute for Climate, Energy and Environment and Energiaklub, a climate policy institute, found that "the existing potentials of solar, wind and bioenergy as well as geothermal are significant."
"In total wind and PV would each technically be sufficient to supply the complete Hungarian electricity demand by the year 2050," the report said.
Of course, moving towards such a plan will require phasing out dirty fossil fuels. When it comes to coal there is still some room for optimism. Hungary is less dependent on the resource than other countries in central and eastern Europe, and much of its energy is actually imported from abroad.
"Losing jobs – which is a common justification against closing coal power plants in the Czech Republic and Poland – is not such a big issue in Hungary," says Amon.
Whether the phase-out happens by 2030 or much further down the line remains to be seen. What is clear is that green energy options are available in Hungary and show strong promise, should the political will exist to implement them.
"Hungary has the potential," says Amon. "We can do much more."