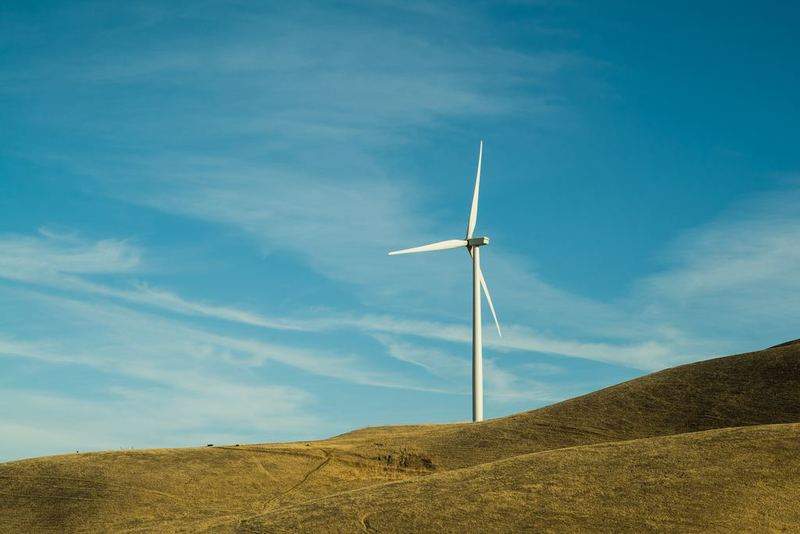 German energy company Innogy completed the acquisition of a 2GW onshore wind pipeline in America after receipt of clearance from the Committee on Foreign Investment in the US (CFIUS).
EverPower Wind Holdings US onshore wind development business was purchased from the UK-based private equity investor Terra Firma Capital Partners.
The financial details have not been disclosed by the companies. The deal was signed between the two companies in December last year.
---
US-based Macquarie Infrastructure (MIC) agreed to sell its 644MW power generation facility Bayonne Energy Center (BEC) in New Jersey to an undisclosed buyer for nearly $900m in cash and assumed debt.
BEC is a gas-fired and a mid-merit electricity generation facility, constructed in 2012 and further expanded this year.
The facility supplies electricity to New York City through a cable that runs beneath New York Harbor to a substation situated in Brooklyn, New York.
---
The European Investment Bank (EIB) agreed to provide a €650m loan to energy company Iberdrola to support a major hydro electrical project in Portugal.
As part of an agreement between both parties, EIB has provided a €500m loan to Iberdrola, representing the first tranche of the loan.
The money will be used for the construction of three new dams and hydropower plants, including a pump storage plant to be built on the Tâmega and Torno rivers in northern Portugal.
---
Dominion Energy Virginia launched its new grid transformation programme, with an objective to have 3GW solar and wind power by 2022.
As part of this initiative, the energy company has filed its first set of the plans under Grid Transformation & Security Act (GTSA) to the Virginia State Corporation Commission (SCC) for the approval.
The regulatory filing includes programmes, investments and costs included in the first three years of the ten-year grid transformation programme.
---
Spanish renewable energy company Acciona and Biofields Group subsidiary TUTO Energy secured financing for their 400MWp photovoltaic solar plant in Sonora, Mexico.
Acciona and TUTO Energy, which equally own the Puerto Libertad photovoltaic complex, secured $264m in financing by signing an agreement with four banks.
The four banks are North American Development Bank (NADB), Banco Nacional de Obras y Servicios of Mexico (BANOBRAS), Instituto de Crédito Oficial of Spain (ICO) and Banco SABADELL.
---
The World Bank Group (WBG) helped boost Cameroon's hydropower capacity by approving a $794.5m investment package for Nachtigal project in the country.
The investment will enable Cameroon to achieve its goal of providing electricity to 88% of its people by 2022.
The project is also expected to support Cameroon's Vision 2035, which focuses on achieving shared growth, reduce poverty, and create jobs through increased industrialisation, improved productivity and better governance.
---
GE Power signed a $1.6bn contract with Elektrownia Ostrołęka to build Ostrołęka C, a 1GW ultra-supercritical (USC) coal power plant in the northeast of Poland.
Under the terms of the contract, GE Power will design and build the new plant, in addition to manufacturing and delivering USC technology components, including a boiler and steam turbine generator.
For this project, the company will use its low-emissions technology, which is claimed to deliver 46% efficiency, as well as help in reducing CO2 emissions by 26% for each MW produced.
---
MPs from across the main political parties joined forces in an attempt to stop the acceleration of UK fracking applications, described as 'hugely harmful' and 'a backward step'.
Ministers have been urged by the Housing, Communities and Local Government Committee to halt shale developments in order to avoid worsening strained relationships with local communities regarding this controversial extraction method.
The new measures would expedite decision-making on UK fracking applications at a national level, giving the government the power to overrule local councils for planning permission.
---
US-based developer and manager of energy and infrastructure assets, Glenfarne Group, secured up to $700m in capital for its subsidiary EnfraGen for funding new investments in the Americas.
EnfraGen, which focuses on the development, acquisition and operation of power and power infrastructure assets, will use the financing to fund its subsidiaries, Prime Energía and Fontus Hydro.
The proceeds will be used by Prime Energía to fund the construction of backup power plants in Chile and refinance existing debt.
---
EDF Renewables announced a new £701m partnership with Dalmore Capital and Pensions Infrastructure Platform (PiP) to sell a 49% minority stake in 24 of its UK windfarms, which generate 550MW of electricity in total.
The deal will enable EDF Renewables to develop further projects in the renewable energy sector, in order to achieve its CAP 2030 strategy. This would see the company double its renewable energy generation by that year.