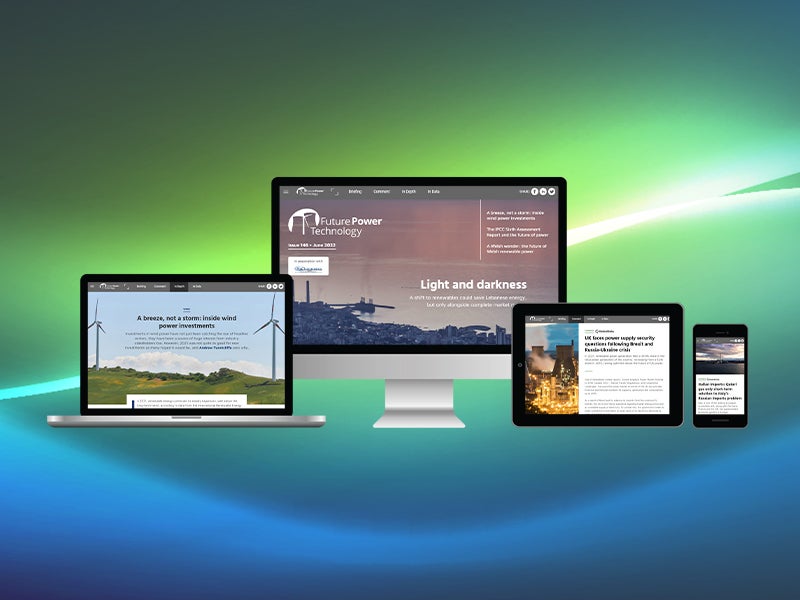 Reaching the increasingly lofty clean energy targets required to save the world's climate involves a slew of obstacles at the best of times, but what of regions where energy infrastructure is not at its peak? Decades of corruption and mismanagement in Lebanon have left the country barely able to meet its own power needs, and what few demands are met often rely on oil to make ends meet.
With just 2% of the country's energy demands met by renewables, and no state support for new energy infrastructure projects in two decades, dramatic change could be needed to secure Lebanon's long-term power security. Could Lebanon see a revolution not just in the sources of its power, but its entire power apparatus?
Elsewhere, we consider the role of renewable power in Wales, and the potential challenges facing wind and hydropower as the world looks to decarbonise its energy mix. We also profile the latest report from the IPCC, and ask what will it take to meet its climate ambitions.
Whether you are on a desktop, tablet, or smartphone, you can read the magazine for free online, and join the conversation on Twitter.
In this issue
Will renewables bring light to a particularly dark situation in Lebanon?
Decades of mismanagement and corruption have left Lebanon with an unreliable energy system. Nour Ghantous and Isabeau van Halm argue that a shift to renewables could help, but only if it comes with complete energy market reform.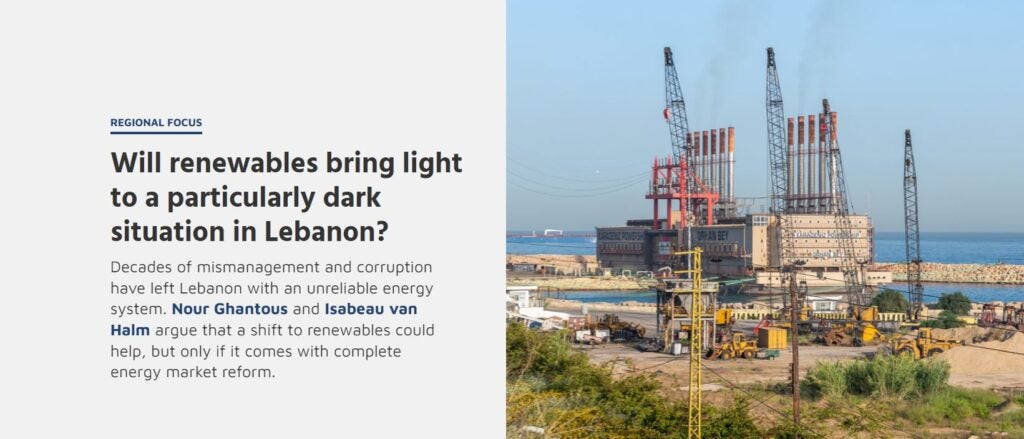 Can we, with hydropower? Growing the hydro pipeline
The International Hydropower Association's latest project, 'We can, with hydropower,' aims to deliver future investments and pipeline growth in the technology. Giles Crosse asks whether the body can truly deliver tangible change?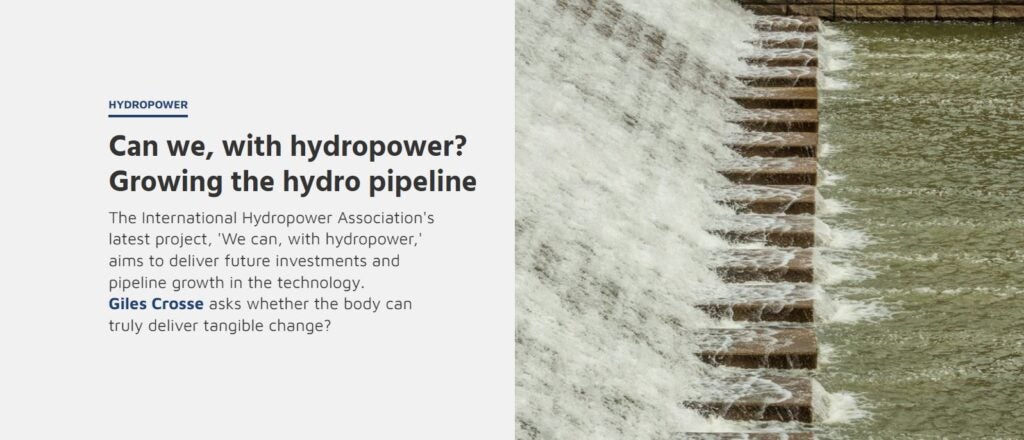 A breeze, not a storm: inside wind power investments
Investments in wind power have not just been catching the eye of headline writers, they have been a source of huge interest from industry stakeholders too. However, 2021 was not quite as good for new investments as many hoped it would be, and Andrew Tunnicliffe asks why.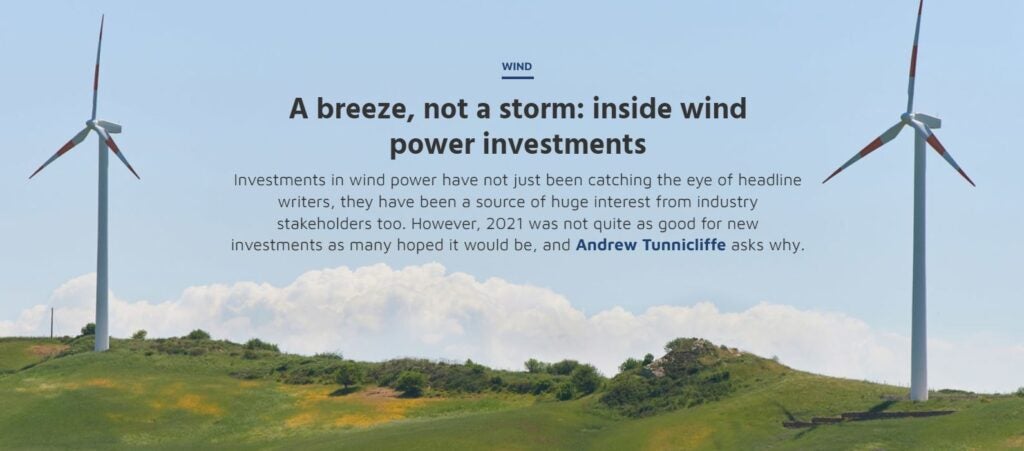 "Immediate, rapid, deep": the IPCC Sixth Assessment Report and the future of power
The third instalment of the IPCC report shows the path to efficient energy transition and keeping Earth liveable, writes Matthew Farmer.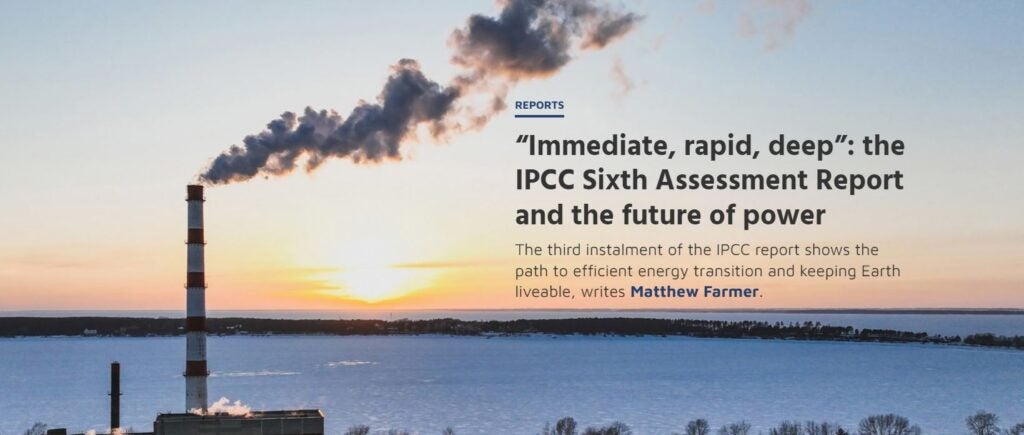 The black sky: solar activity's threat to power grids
Covid-19 was a black swan event. For power companies, a black sky event will mean pushing back against disaster, writes Matthew Farmer.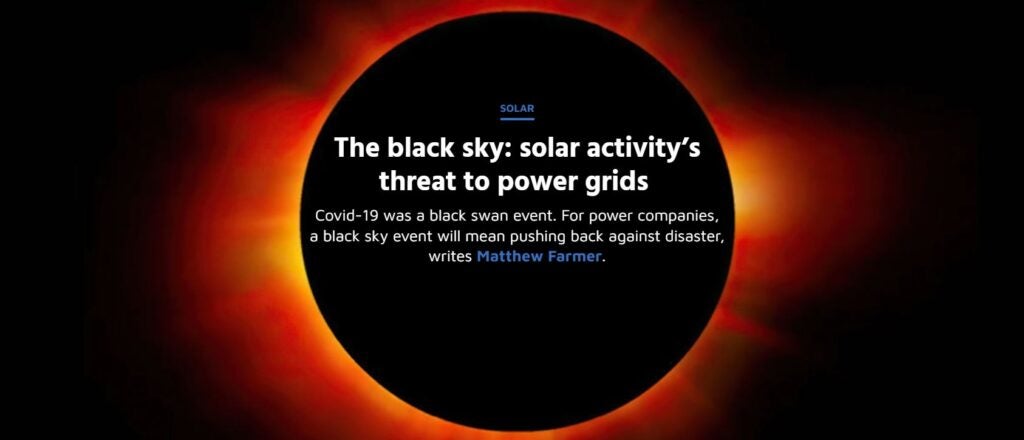 A Welsh wonder: the future of Welsh renewable power
The Morlais tidal energy project could provide Wales with 240MW of power, and establish the state as an attractive destination for future renewable investment. Dominic Hale investigates the future of Welsh renewables.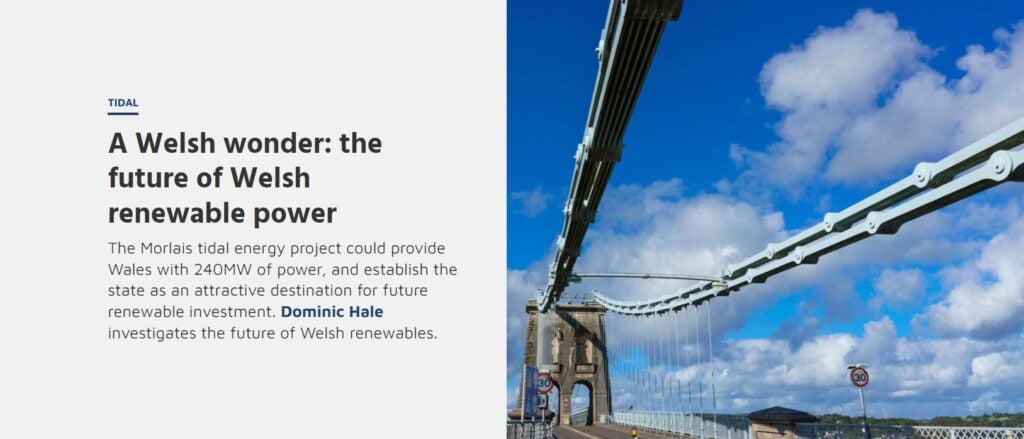 Closing the data gap with Elsevier
Scarlett Evans speaks to academic publishing company Elsevier about the importance of data in the power industry.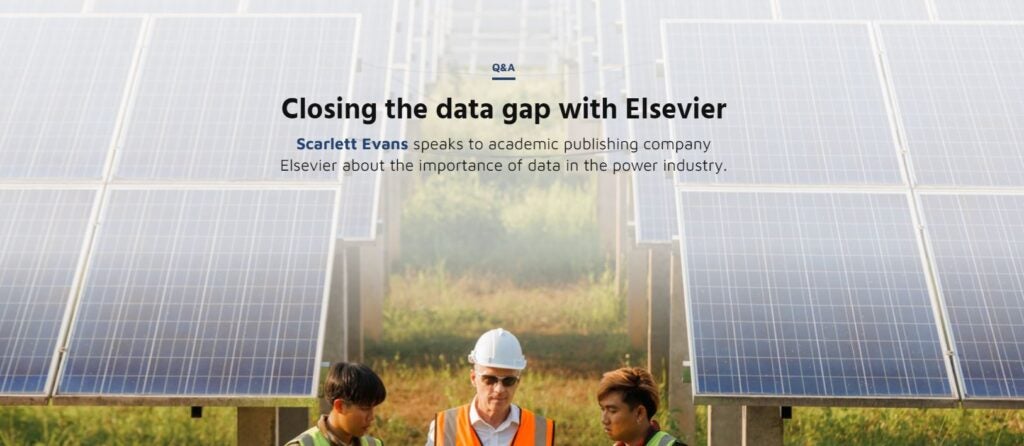 Next issue: technology
AI, drones and digitisation have long been buzzwords in the power industry, but have now started to be adopted at facilities around the world, bringing with them their much-ballyhooed benefits. Yet none of these technologies have been comprehensively integrated into a large-scale project, raising the question of how bleeding-edge technology can overcome this final hurdle to universal deployment.