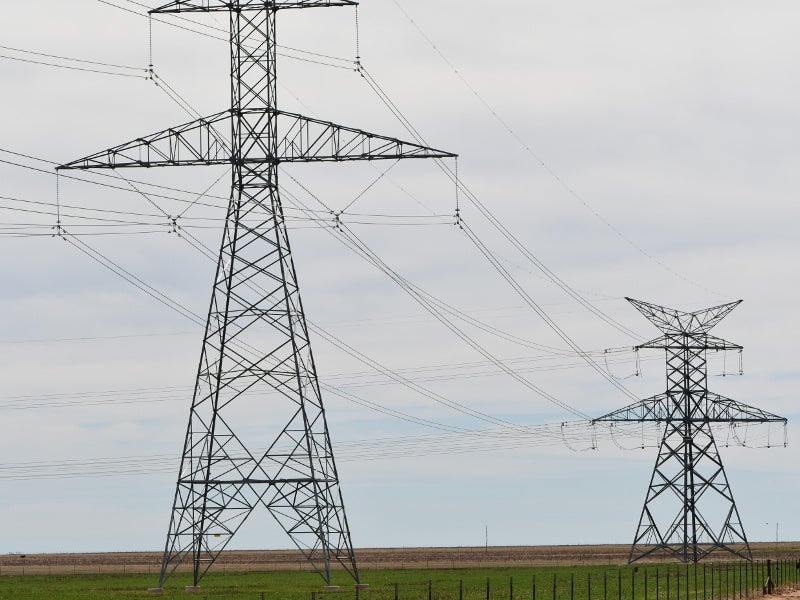 The world's oldest power companies: Ranking the top ten
AGL Energy – 1837 till date
SPIE – 1836 till date
Elster Group – 1836 till date
Schneider Electric – 1836 till date
Bilfinger Noell – 1824 till date
Huntsville Utilities – 1823 till date
Baltimore Gas and Electric – 1816 till date
Joseph Oat Corp – 1788 till date
Sheffield Forgemasters International – 1750s till date
MOSDORFER – 1712 till date
10. AGL Energy – 1837 till date
Established in 1837, AGL Energy is Australia's biggest electricity generator and distributor. Originally named Australian Gas Light (AGL), the company was made public in 1871.
AGL introduced the use of gas for cooking and eventually developed its gas business through the 19th century. The company constructed its first solar power generator at Wilpena Pound in the Flinders Ranges in 1998 and gained ownership of the Southern Hydro and Wattle Point Wind Farm by 2005.
In 2006, AGL Energy was separated and AGL's infrastructure assets were merged with Alinta. The company has been operating as AGL Energy since 2006 and currently serves more than 3.6 million customers.
AGL Energy, headquartered in Bourke Street, Melbourne, Australia, is the oldest power company in the world. Image courtesy of AgriLife Today.
9. SPIE – 1836 till date
France-based SPIE Group was born in 1836 when Schneider was established by founders Eugène Schneider and his brother Adolphe. The company was involved in the development of steel, metallurgy, mechanical, rail, and weapons. Its corporate activities were organised under a company named CITRA in 1949.
Schneider was acquired by the Empain Group in 1969 and CITRA was absorbed by SPIE Batignolles, which was a part of the Empain Group. The group's name was changed back to Schneider in 1981 and SPIE Batignolles became a subsidiary. The group was finally renamed to SPIE in 2006, following a series of mergers and demergers between 1968 and 1997.
SPIE is now a consolidated group, providing technical services in the energy and communications sectors. Some of the services supplied by the company include mechanical and electrical services, installation of communication systems, technical facility management, and transmission and distribution.
The SPIE group is a France-based services provider in the energy and communications sector. Image courtesy of SPIE Nederland.
8. Elster Group – 1836 till date
Established in 1836, the Elster Group was originally named as American Meter Company (AMCO) and a manufacturer and supplier of gas meters in the US.
Several of the company's divisions were purchased by Ruhrgas and ABB between 1985 and 2001. In 2002, Ruhrgas purchased ABB Electric and Water Metering and established Ruhrgas Industries, which was taken over by E.ON in 2003 and subsequently by CVC Capital Partners in 2005 to establish the Elster Group.
The group was acquired by Mintford AG, a wholly owned subsidiary of Melrose Industries, in 2012. It currently operates as a subsidiary of Honeywell, which acquired the company in 2015.
Elster provides technology and solutions relating to gas, electricity, and water across 130 countries.
The Elster Group, a subsidiary of Honeywell, provides solutions related to gas, electricity, and water. Image courtesy of Honeywell.
7. Schneider Electric – 1836 till date
Schneider Electric is a leading energy and automation services provider with a presence in more than 100 countries worldwide. The company was established in 1836 by the Schneider brothers, who later created Schneider & Cie as a producer of steel and industrial machines.
The company gradually transformed into a specialist armaments supplier before venturing into the electricity generation business in 1891. Following World War II, the company underwent exhaustive restructuring led by Charles Schneider in 1949. The firm separated its steel and shipbuilding business between 1981 and 1997 and concentrated on strategic acquisitions in the energy sector.
The Schneider Group rebranded itself as Schneider Energy in 1999 and has since established itself as a leading provider of energy management and automation solutions. The company's portfolio includes low-voltage and energy distribution systems, energy storage products, systems, and automation and control systems.
Schneider Electric is a leading energy and automation services provider headquartered at the World Trade Center of Grenoble in France. Image courtesy of Schneider Electric.
6. Bilfinger Noell – 1824 till date
Bilfinger Noell (formerly Babcock Noell) is a Germany-based international machine building and plant construction firm. Established in 1824 by Matthias Noell in Würzburg, Germany, as a small blacksmith shop, the company has established itself as a reliable partner especially in the energy sector.
The company was involved in the repair and production of stagecoaches before the 1850s and later added railway carriages manufacturing and steel bridge construction to its portfolio. It began steel construction, along with the manufacture of cranes and hydromechanical equipment by the end of the 19th century.
In 2000, Babcock Noell was renamed to Bilfinger Noell. The company has advanced into areas such as development and commissioning of nuclear power plants. The company also provides magnet technology to develop superconductor magnet systems, as well as maintenance and assembly services for nuclear power plants.
Bilfinger Noell, formerly known as Babcock Noell, specialises in developing products related to nuclear, magnetic, and environmental technology.
5. Huntsville Utilities – 1823 till date
Huntsville Utilities (HU) is an electricity, gas, and water service provider firm headquartered in Huntsville, Alabama, US. It was established in 1823 by Hunter Peel as Alabama's first public water system named Huntsville Waterworks, which was sold to the City of Huntsville in 1858 and has since been operating as a municipal organisation.
The company entered the electricity supply business with the establishment of the Huntsville Electric Company in 1887. The Huntsville Electric Utility Board was formed in 1940 to run the local electricity system.
Gas was introduced in HU's portfolio in the late 1940s followed by the formation of Gas and Water Utility Boards in 1954. The company currently caters to the needs of approximately 350,000 households North Alabama, primarily in Madison County, US.
Headquartered in Alabama, US, Huntsville Utilities is a provider of electricity, gas, and water services. Image courtesy of Chamber of Commerce of Huntsville/Madison County.
4. Baltimore Gas and Electric – 1816 till date
Baltimore Gas and Electric (BGE) was established in 1816 by artist Rembrant Peale as the Gas Light Company of Baltimore. Being America's first gas company, it enjoyed a monopoly until the advent of electricity in 1881.
In 1880, Consolidated Gas Company of Baltimore City was formed by merging three rival gas companies. An integrated gas and electricity service company named Consolidated Gas Electric Light and Power Company was established in 1906, which was renamed as Baltimore Gas and Electric Company in 1955.
The company has been operating as a regulated utility since 2010 under the ownership of Exelon Corporation. It is currently the country's leading natural gas and electric utility that delivers electricity to approximately 1.25 million households and serves approximately 650,000 natural gas consumers.
3. Joseph Oat Corp – 1788 till date
Joseph Oat Corporation is a manufacturer of power generation equipment for several industrial uses, including nuclear power generation, chemical, petrochemical and renewable energy. Established in 1788 as a coppersmith shop named Joseph Oat and Sons by Jesse Oat, the company sold hand-made copper products such as kettles and kitchen utensils.
It gradually attained excellence in producing exquisite copper plates and lamps. It later introduced the use of steel, iron and brass for the fabrication of a range of new products such as steam engine boilers, stills, and pressure vessels. Ownership of the company was passed on to various people in the late-1800s and again in 1966, when the owner renamed the company to Joseph Oat Corporation.
Joseph Oat is currently the oldest privately owned industrial manufacturer in the US, supplying pressure vessels, heat exchangers, and other industrial equipment.
2. Sheffield Forgemasters International – 1750s till date
Sheffield Forgemasters International's origin dates back to the 1750s, although it was formally established in 1850 by Edward Vickers. The company produced the largest ever steel ingot of its time in 1851. It established River Don Works in 1865 for making steel production its primary business activity.
The company grew rapidly over the next few decades through process improvements such as the installation of the first Siemens open hearth melting furnaces for producing quality bulk steel and use of heavy forging presses. It became one of the world's biggest steel engineering enterprises by 1870 and gradually ventured into manufacturing armour plates. Firth Brown and River Don Works merged to form Sheffield Forgemasters in 1973.
The company is currently the leading steel production and engineering firm, supplying products for the defence, nuclear, oil and gas, and power generation sectors. Its Sheffield Forgemasters Engineering division provides cast and forged products for power plants, including rotor forgings and safety components for the nuclear industry.
1. MOSDORFER – 1712 till date
Established in 1712 in Weizbach, Austria, Mosdorfer is a developer and manufacturer of energy transmission systems. The company initially produced sickles and sabers, enjoying a monopoly over the supply of sabers to the imperial army in the mid-19th century.
Subsequently, the company transformed into an exporter with business in countries such as Brazil, Russia, Turkey, and the US. In 1949, the company received its first order for the construction of an overhead transmission line and gradually expanded to areas such as aluminium casting, steel processing, and systems for monitoring and rating of overhead lines.
In 2008, Mosdorfer acquired DAMP, an Italy-based vibration damper manufacturer. The company celebrated its 300th anniversary with its owner Knill Group in 2012.